How We Do Supply Chain Strategies?
Supply Chain Strategies
As the first top-tier level consulting firm focused entirely on supply chain strategies, we have built up considerably from our initial start.
The graph below bears the hallmark of our supply chain strategy crafting, which we believe is more than a combination of art and science. It is also the trust, care and passion each and every of our senior supply chain consultants puts into a client's project.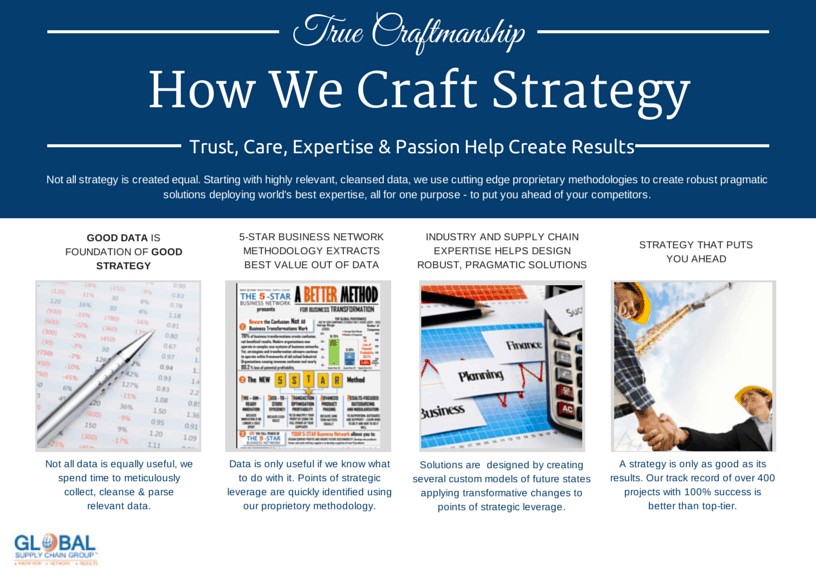 While we have two main offices in Sydney, Australia and Munich, Germany, our network has always been global just as how supply chains are now. From the very beginning, we have created a seamless organisation that transcends national boundaries to serve global clients with elegance and panache.
If you still want to read about what approach we use for business transformations that can deliver results in excess of 10 times the project costs, please click here.