The Easiest And Most Cost-Effective Way Of Making Use Of Our Expertise
More than 120 years of Combined Cutting Edge Corporate Experience in
Supply Chain Based Business Transformations

GET OUR BOOKS

THE 5-STAR BUSINESS NETWORK
If you are deeply passionate about the world of business and supply chain networks as I am, and enjoy digging answers to critical questions that will help build and steer your business with wisdom, then join me. This book is a journey of exploration through the world of business networks that run along the veins of today's commercial world.



Know More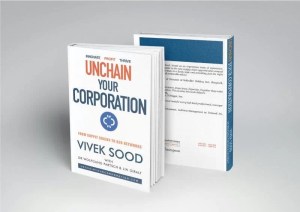 Know More

UNCHAIN YOUR CORPORATION
"This book is dedicated to finding your way towards your business transformation success." – Author
COVID-19 is only the latest hurdle – as executives respond to fundamental shift in global economics and technologies with wave after wave of transformations – today, companies are grappling with massive hidden skepticism, change fatigue, complexity, and ambiguity. If you can find a fast and effective path – to get over resistance, overcome change fatigue, process the complexity, clarify ambiguity, and engage the skeptics – you will meet with massive success.
GREEN SUPPLY CHAINS – AN ACTION MANIFESTO
In 2010, one of the seminal books in the world on Green Supply Chain Management was published. For the first time, an actionable, non-academic book showed the path forward. Now this book is available in most university and good libraries. It is used as a text or recommended reading in universities and colleges, as well as in executive education.
This book started a trend, that is now being continued by many followers. Please click on any of the links below to know more about the book.
This is not an ordinary book. It is a comprehensive and actionable set of methodologies that you can use to turn your traditional supply chain into a green supply chain. It is based on practical experience, proprietary research and executive interviews with the leading practitioners.

Know More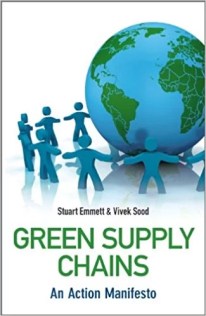 OUTPERFORM OUTSOURCE OUTPROFIT
If you have been involved in outsourcing in your career – think back and assess how many problems you faced. It may not surprise you to know that over two-thirds of outsourcing arrangements are regarded as failures by objective measures.
What is the reason for this failure?
What impact could it have on your career?
What if there was a better way to determine whether to outsource or not?
What if there was a better way to outsource?
WHAT DO GREAT CORPORATE LEADERS HAVE IN COMMON?
"Their ability to pick and extract the power from uncommon teams – teams of internal experts and external service providers who can aggregate, work well together under pressure, and create the magic called success. That is where it becomes critical to outsource well."
WHEN TO OUTSOURCE AND HOW TO DO IT WELL
Find out the value drivers behind outsourcing
 Learn to navigate the gray area between "Must outsource" and "Must not outsource"
 Grasp the dynamics of outsourcing
Understand why traditional outsourcing is failing expectations
If you want still more information on our books, or to buy them – click here
FOR SENIOR EXECUTIVES AND DIRECTORS
YOUR HIGHEST VALUE ADDED IN YOUR COMPANY