Want To Enjoy The FULL Benefits Of A TRULY Effective Supply Chain?
Global Supply Chain Group, Started In January 2000, Has Consulted On Over 500 Large Scale Supply Chain Strategy Projects Spanning Every Continent. Based On Its Results, Global Supply Chain Group Is Today One Of The Most Innovative And Effective Supply Chain Strategy Consulting Company In The World. 
In Addition To 'Co-Inventing' Supply Chain Management, The Principals Of Global Supply Chain Group Have Continued To Create, Harness And Propogate A Significant Amount Of Practical Intellectual Capital On Supply Chain Management That Forms The Foundatation Of Every Supply Chain In The World Today.  -More
Get In Touch With Us When It Is Time To REALLY Transform Your Supply Chain.
EVERYONE WHO IS PART OF THE INSIDERS' CLUB KNOWS WHY TO MOBILISE AND UTILISE A TEAM.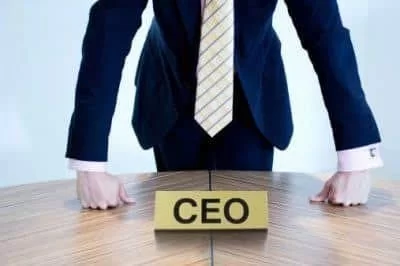 SUCCESSFUL C-LEVEL EXECUTIVES ARE ALWAYS ON FRONT FOOT TO ACCESS COMPETENCE AND LEVERAGE LOYALTY.
WINNING C-LEVEL EXECUTIVES DO NOT JUST TRY TO GET THE BEST OUT OF THEIR OWN FUNCTIONAL AREA
THAT IS PRIMARILY THE JOB OF THEIR 2ICs
The key VALUE for C-Level Executives is to integrate their own functional area fully into the rest of the company, AND Get the best out of every other functional area.
TODAY, INTEGRATION IS THE GAME, AND, OPTIMISATION IS THE KEY TO WINNING IT.
INTEGRATION & OPTIMISATION
ITWIN OPPORTUNITIES FOR EVERY C-LEVEL EXECUTIVE SUPPLY CHAIN MANAGEMENT – SCM 4.0
IN MORE THAN 500 GLOBAL PROJECTS THAT IS THE GAME WE EXCELLED IN
SO, WHY IS THIS PERTINENT FOR YOU?
NOW YOU CAN USE OUR EXPERTISE TO BUILD YOUR OWN TOP-TIER TEAM, WITHOUT HAVING TO PAY THE TOP-TIER CONSULTING PRICE TAG. HERE ARE FOUR EASY WAYS TO ACCESS OUR EXPERTISE
EXECUTIVE GUIDES AND REPORTS
CORPORATE TRAINING AND WORKSHOPS
ONLINE RESOURCES AND VIDEO COURSES
WHEN DO C-LEVEL EXECUTIVES CONTACT US?
HERE ARE REAL BUSINESS TRANSFORMATION TEAMS RELATED QUESTIONS THAT C-LEVEL EXECUTIVES HAVE ASKED US:
How big is the potential prize from supply chain led business transformation? How can we maximise it?
How can we ensure that the approach we choose really works, is implementable by our own people, and we can see signs of success early enough?
How can we assure the success of our business transformation effort without jeopardising our business-as-usual activity? How do I know we will get a report that is implementable?
Big consulting companies come promising big savings. Once the contracts are signed – promised savings never show up. In the end, sometimes, costs even go up. What can we do differently to get better results?
Why do big brand strategy consultants act as if they have mysterious powers and capabilities, when we already know what they are all about?
If our internal staff cannot do it all by themselves, and big consultants are going to get us sub-optimal results that look good only on paper, then what is the answer?
With big consulting firms, there is frequent drama with a lot of activity with junior consultants /fresh graduates. It appears like a lot of wastage of resources. Why are we paying such hefty rates, while we train recent graduates recruited by big name consulting companies?
BECAUSE PAST ANSWERS – BIG BRAND CONSULTANTS, SOFTWARE SYSTEMS UPGRADES AND TEAM BUILDING EXERCISES – ARE NO LONGER ENOUGH.