FAQs (Frequently Asked Questions) On Globalisation In Supply Chain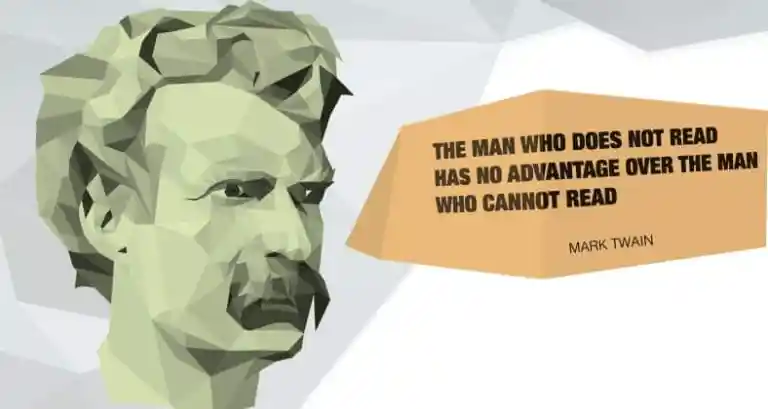 FAQs (Frequently Asked Questions) On Globalisation In Supply Chain
Following are some of the frequently asked questions (FAQs) on Globalisation In Supply Chain that we have encountered in our speeches, workshops, seminars, and other forums.  Feel free to ask more questions if your particular question is not answered below.
Why We Are Qualified To Write This List Of FAQs On Globalisation In Supply Chain?
VERY FEW PEOPLE KNOW SUPPLY CHAINS LIKE WE DO – retail, beverages, food, milk, dairy, meat, livestock, explosives, chemicals, cotton, rice, graphite, solar power, natural gas, crude oil, fertilizers, electronics, packaging, glass manufacturing, machine parts, automobiles, industrial goods, mining, etc are just some of the industries where boards and executives have benefited from our proprietary knowledge of the supply chains. 
Click on our project methodology above to see how Globalisation's effect in every project that we have undertaken in the last three decades.
Since when no one had heard of supply chain, our co-founder Vivek Sood has been considered one of the most authoritative professionals in the field when it comes to the subject of supply chain analytics in Australia, Asia, North America, South America and Europe.
 He has written four seminal books about restructuring supply chains to gain massive advantage in business. He also regularly delivers keynote speeches at business schools and conferences such as University of Technology Sydney, Supply Chain Asia, Asian Bankers Forum, APEC Business Advisory Council.
He has been quoted in the authoritative business press and over 100 academic papers written by supply chain researchers around the world. Vivek and his team have examined thousands of supply chains during their projects over the last three decades and helped hundreds of executives build safe, cost effective and sustainable supply chains and careers.
FAQs (Frequently Asked Questions) On Globalisation In Supply Chain
What Is Meant By Globalisation?
The term "globalisation" refers to the free movement of goods, services, and people across the world. In regards to supply chain management, globalisation refers to the process in which a business operates on an international scale.
Globalisation offers organisations the opportunity to reach new markets and new customers, which dramatically upsets how producers need to operate to be successful. Exposure to new markets creates exposure to greater competition and more significant risk – but also more generous reward.
What Are The Strengths And Weakness Of Globalisation?
Suppose you're a logistics manager or business owner. In that case, you may be wondering whether the impacts globalisation has on your supply chain will be beneficial or make it difficult for you to operate.
Actually, there are pros and cons to globalisation and it may, or may affect your supply chain.
What Are The Benefits Of Globalisation In The Supply Chain Industry?
The key benefits of the globalised supply chain are listed below:
Reach new markets around the world
Expand sourcing opportunities
Offer a more extensive selection of goods and services.
Grow the scope of their business
Save money and increase profits.
How Does Globalisation Help Acquire New Customers From Markets Around The World?
Globalisation makes it possible for businesses to secure a diverse selection of materials, workers,  and products from regions of the world.
How Does The Globalisation Help To Expand Sourcing Opportunities?
Globalisation increases your sourcing opportunities which means it also increases the range of products and services that you can provide for your customer.
How The Globalisation Expands The Selection Of Goods And Services?
Globalisation makes communication near-effortless, which make it easier for markets to expand and diversify, thus providing more opportunities for businesses owners to capitalise.
How Does Globalisation Help To Save Money And Increase Profit?
The more options to the source mean more chances to save on spending and a more significant event of profit. Globalisation helps to save money by considering the whole world as a marketplace without the borders.
What Is The Weakness Of The Risks That Globalisation Contributes To The Supply Chain?
The following are the weakness that globalisation presents to supply chain:
Greater complexity
Increased risk to your supply chain
Increased competition
Greater data collection challenges
More legal issues
How The Complexity Introduced By Globalisation Affects The Supply Chain?
Global supply chains have global problems. As companies globalise, they must scale up all aspects of their business, especially their supply chain.
How The Risks Get Increase Due To Globalisation?
When your factories,  materials, and consumers are spread around the world, that means your business entirely depends on global events, like natural disasters, port and border closures and changes to the geopolitical landscape.
How The Competition Increase As Of Globalisation?
If your business broke into a new market that there are several firms like yours with the have access to the same supplies, products, labour pool, and customers like you. To stick on to the global market supply chains, you need to be as lean and efficient as possible.
How The Data Collection Becomes A Challenge In The Globalised Supply Chain?
When various aspects of your supply chain are spread around the world, the process data collection grows in complexity and becomes more difficult.
What Can Be The Legal Issues That Globalisation Presents In A Supply Chain?
Operating across borders means working in countries with different legal systems, which can get complicated and expensive very quickly.
How The Globalisation Affects The Connectivity Of The Supply Chain?
More than ever before, it is unlimited when it comes to connections. As the digitalisation and the Internet of Things are already implemented globally, connecting with others has become accessible. It is easy to form and manage relationships across the world. Globalisation has simplified the communication between business owners and clients, allowing for better transparency throughout the supply chain process.
How Globalisation Improves The Growth Of The Business?
 With the beginning of the digital age and the Internet of Things, connecting with others has become accessible. It is easy to form and manage relationships across the globe. Globalisation has simplified the communication between business owners and clients, allowing for better transparency throughout the supply chain process.
How The Integration Of Supply Chain Get Affected By Globalisation?
With the community-like feel, globalisation can offer, it has enabled extensive collaboration of people around the globe. An example of this is co-branding. More specifically, in fashion and design, we regularly see brands working together to release unique, limited edition designs. This process of sharing and joint effort not only boost sales it also attracts media attention and promotes creative and innovative thinking.
Explain How The Risks In The Supply Chain Get Increased By The Globalisation?
When companies start to operate on a global scale, there's a higher risk of the supply chain being affected by external factors. Things like political climates, natural disasters and economic recession can have a significant impact on your business. For example, political escalations in the Middle East have made it harder for oil and gas companies to access petroleum products l. And the  Oil and gas prices went up as supply reduced. Company owners who operate outside of their home nation need to have strategies to implement when problems do occur.
How The Supply Chain Become Less Predictable Due To Globalisation?
As the growing market results in more demand, which leads to a greater need for supply, this may be good for businesses in many ways, but something that is often overlooked is that it also makes trends less predictable. As the data volume increases every day, it becomes harder to analyse all of it. As a result, it becomes extremely challenging to keep track of trends.
How The More Channels Created By Globalisation Impact On The Supply Chain?
As the number of supply channels gets increased, so does the chance of mistakes. With more process and destinations added in the supply chain timeline, without proper management and organisation, it is easy to mess up everything is going. Supply chain environment is more complex than ever before; therefore having a strategic ecosystem is critical. One minor mistake can be extremely disastrous.
A business that had a bad experience in the past was Toys R Us. By admitting more orders than they could fill, they were not able to deliver toys for consumers in time for Christmas, therefore ruining their reputation. On a lighter note, a company that shows good inventory management is Amazon. With so many products and delivery destinations to manage, they are leaders when it comes to the supply chain.
Overall, globalisation has changed the world and continues to help society move forward. Like many things, it does have its pros and cons, but there is no denying that globalisation has not just changed the supply chain, but business as a whole.
Explain The Effect Of Globalisation In One Of The Multinational Company?
Consider the case of Star Bucks. When Starbucks, an American global coffee bean company, was opening its stores around the world, it outsourced many of its supply chain activities. But it did not focus on managing the supply chain in the right manner. As a result, the operating expenses and the cost of running the supply chain rose steeply. In 2008, CEO of Star Bucks, Howard Schultz appointed Gibbons to run the company's supply chain. Gibbons analysing the company's supply chain found that about 60 to 70% of operating expenses were due to the outsourcing agreements. He observed that outsourcing allowed the company to spread globally, but the cost associated with it escalated. Hence, he decided to reorganise the supply chain. He devised a 4-step approach, which played a vital role in the company's success. Now the company is operating successfully in more than 50 countries with 16,000 stores.
From the above case, we can say that complexity involved in managing the supply chain increases when the companies move globally. Accordingly devising the strategies to mitigate the risk plays a vital role. Information technology plays an important role in minimising such risks and managing the supply chain globally.
Our Clients say it better than we ever could: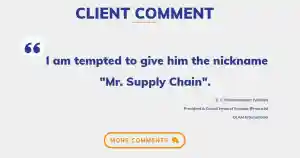 Our Clients come from a variety of industries – yet they have a common element. They rarely rest on their laurels, and are always looking to do better with less resources.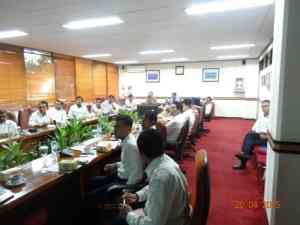 OUR PROJECTS - EFFECTIVE TRANSFORMATIONS
In the last 20 years we have completed more than 500 projects. Click below to see a sample of our projects.