ONSITE AND OFFSITE WORKSHOPS
Tailored, Purposeful and Entertaining
Gamified Learning – The Messages Stick 
Customised for The Audience – Boards, Executive Teams, Managers, Analysts, or Shopfloor Level
Financial Leadership Of Operations
Many finance executives need to explore the operations management and supply chains in a more in-depth manner.
Why?
Because if they have only a vague idea of what is inside the workings of their own operations and supply chains – then how can they lead the charge into the brave new world?
Finance leaders are constantly challenged by the boards and the other members of the executive teams to engage more meaningfully with their operations.
Financial Leadership of Operations Executive Programme provides the knowledge, the expertise and the network to enable that engagement. 
THE FIVE KEY QUESTIONS ON FINANCIAL LEADERSHIP OF OPERATIONS
WHY? 
Chief Financial Officers (CFOs) and their teams of finance executives have a key role to play in the business management. They are uniquely placed to understand not only the key operational decisions but also the full financial impact of these decisions right up to the published financial results.

Financial Leadership of Operations Executive Programme is designed to help companies meet this challenge. It develops dynamic Finance Leaders who can integrate financial leadership with operations and strategic management.


WHAT?
Many CFOs recognise the challenge. They want to understand the Operations Management and Supply Chain Management in a more in-depth manner. 
However, most courses on the topic are designed and delivered from the point of view of operations executives rather than finance executives. Hence there is a lot of redundant material while at the same time not enough material of real financial interest.

The solution is to attend the one day programme in Financial Leadership of Operations. This programme will not only provide you with cutting edge information on operations and supply chain management, but also equip you on how to apply this information to your financial management and to overall business strategy. So, whether you are preparing your next board report, or your next annual report – you will not be merely regurgitating information provided by others – you will be well equipped to test, verify and authenticate the information.
WHO?
Financial Leadership of Operations Executive Programme is designed for those finance leaders – CFOs, finance executives, finance managers and finance analysts – who want to make a positive impact on their overall business.
Those who do not just want to tally and report the results of the action – but also influence the action in a positive manner.
HOW?
This executive programme is not merely a theoretical classroom exercise. What you learn by doing stays in your memory for a long time – and you are able to transpose and apply it in your business situation effectively. You will be continuously challenged to think on the cutting edge in a supportive group environment. This programme will empower you to be more effective faster – in operations, in supply chain and in strategy.
One day concentrated learning – no need to be away from work for too long
Experiential learning in real world environment from real world thought leaders
Focus on cutting edge ideas, concepts and their applications to your business – no vague finance or supply chain theories
PROFESSIONAL BENEFITS
Be a real part of operational change leadership team in your business
Provide unique perspectives – a strong combination of your knowledge in finance and operations
Grow your business to a new height – global supply chain leaders win outstanding competitive advantage for their businesses
PERSONAL BENEFITS
Grow your career to new heights – from CFO to COO or CEO, from a finance executive to CFO or a General Manager, from a finance analyst to a Commercial Manager
Increase your marketable skills and capabilities in a rapidly changing work environment. Don't just talk a good game – learn to play it
Join a growing network of strategic thought leaders who can straddle the worlds of finance and operations with an equal ease
Your Workshop Facilitators
Vivek Sood
 MBA (AGSM), LLM (U. Lon)
Tony Fedorowicz
MBA (MGSM), BSc (Syd)
Garry Baddock
CPA, Chief Operating Officer, GE
MORE INFORMATION
To get more information in a brochure format click below, or send an email to [email protected]
ABOUT THE PRINCIPAL AUTHOR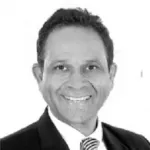 Today, Vivek and his partners are among 20-30 people on the planet earth who have this deep understanding of supply chain systems, practices and tools. CEOs, COOs, executives and Boards call them in most challenging situations once they know the full potential of supply chain based transformations. Following are key milestones in Vivek's journey:
Started in 1983 as a merchant navy cadet at 18 years age, worked his way to qualify as a Captain – qualified to take command of any merchant ship, worldwide.
Earned a top tier MBA from UNSW at the top of his class.
Joined highly regarded strategy consulting firm Booz Allen & Hamilton, consulting to the CEOs, Boards and senior management of global corporations within Australia.
To learn and specialise in supply chain – against all odds, sought out the co-inventor of supply chain in Germany and convinced him to be a partner in his firm, GLOBAL SUPPLY CHAIN GROUP, launched in January 2000.
More than 500 successful blue chip projects with high impact business transformations in large corporations using the full power of SUPPLY CHAIN MANAGEMENT.
4 Seminal and path breaking business books IN SUPPLY CHAIN MANAGEMENT – these are available in bookstores and universities and libraries worldwide.
Our Quick Notes On Five Flows Of Supply Chain Management
Our Clients say it better than we ever could:
Our Clients come from a variety of industries – yet they have a common element. They rarely rest on their laurels, and are always looking to do better.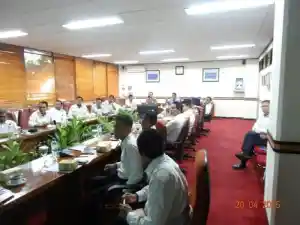 OUR PROJECTS - EFFECTIVE TRANSFORMATIONS
In the last 20 years we have completed more than 500 projects. Click below to see a sample of our projects.
THE 5-STAR BUSINESS NETWORK
If you are deeply passionate about the world of business and supply chain networks as I am, and enjoy digging answers to critical questions that will help build and steer your business with wisdom, then join me. This book is a journey of exploration through the world of business networks that run along the veins of today's commercial world.
OUTPERFORM OUTSOURCE OUTPROFIT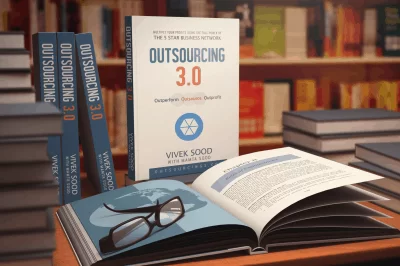 The trend of outsourcing continues to grow unabated with the whole gamut of services, from simple to mission-critical tasks. There is not a single company on earth that does not outsource anything. It is not just about cost arbitrage, it is also a finer expression of division of labour at the organisational level. Like all leverage, outsourcing is a double-edged sword too. On one hand, it allows you to do more, faster. On the other hand, if it goes bad, it can easily kill your business. If you do not believe that is possible – you can google the Fox Meyer saga from the 90s and see for yourself.
Businesses Are Chained By Unseen Chains. If You Are Looking For Ways To "Unchain Your Corporation" A Successful Business Transformation Is Required.
Successful Business Transformations Are Difficult, Yet Rewarding.
Business Transformation Is Fast Becoming A Question Of Survival In The Modern Globalised Era.
Modern Supply Chains Integrate Businesses And Economies Faster By Systematic Information Sharing From Internal And External Sources.
Companies Can Multiply Profits By Progressively Ramping Up Cohesion And Collaboration Of All Moving Parts In B2B Network To Achieve Tighter Integration.
GREEN SUPPLY CHAIN – AN ACTION MANIFESTO
It is generally accepted that environmental consciousness is now changing to environmental proactiveness as organizations are discovering that it makes good commercial sense.
Boards are asking the management to review their policies related to environmental norms, not only to bolster their corporate social responsibility aims, but also because consumers are asking for greener supply chains
It is also widely agreed that consumers will increasingly prefer to buy more and even pay more for products or services provided in an environmentally sound manner.
Find Out What Results Can GLOBAL SUPPLY CHAIN GROUP Create For Your Business?