Want To Know What We Are Known For?
More than 120 years of Combined Cutting Edge Corporate Experience in Supply Chain Based Business Transformations
For Boutiques Consultants and Super Specialists
The Global Supply Chain Group (GSCG) is a supply chain strategy consulting firm that was founded in January 2000. The company has over 500 large scale supply chain strategy projects under its belt, with clients spanning every continent.
GSCG helps clients optimize their supply chains through the use of process improvement methodologies, analytical tools, and hands-on experience. The company is headquartered in Menlo Park, California.
The fundamental philosophy of GSCG is based on the premise that an organization's ability to compete in the global marketplace is directly related to its ability to effectively manage its supply chains.
This philosophy has been embraced by organizations of all sizes and industries – including some of the world's leading manufacturers, retailers and service providers.
Since its inception, GSCG has been dedicated to helping organizations improve their performance through the use of innovative supply chain practices and technologies.
We are a team of passionate individuals who are committed to providing our clients with the highest quality of service.
We believe in working hard and playing hard, and we make sure that our clients always have a great experience working with us.
We are always looking for new ways to improve our business, and we are constantly striving to be the best that we can be. We love what we do, and we are proud of the work that we do. Thank you for considering us!
In today's business world, a well-run supply chain is essential for success. But what if you're not getting the full benefits of your supply chain?
You may be surprised to learn that many companies are not taking advantage of all the benefits a truly effective supply chain can offer.
If you're looking to get the most out of your supply chain, be sure to welcome change. Embrace new technology and advancements, and always be willing to try new things.
Additionally, make sure you have a clear vision for your supply chain and keep track of how it's performing. By doing these things, you'll be able to enjoy the full benefits of a truly effective supply chain.
In today's rapidly changing business world, it is more important than ever to have a strong and effective global supply chain. However, even the most well-run supply chains can sometimes use a little improvement.
That's where the Global Supply Chain Group comes in. We are a team of experienced professionals with years of expertise in supply chain management.
We can help you transform your supply chain into a lean, efficient machine that can keep up with the competition.
We offer a variety of services, including consulting, process improvement, and project management. No matter what your needs may be, we can help you get the most out of your global supply chain.
We understand the challenges that businesses face in today's economy, and we are here to help you overcome them.
If you're ready to take your business to the next level, contact us today.
EVERYTHING YOU WANTED TO KNOW ABOUT A CAREER IN SUPPLY CHAIN
Our Clients say it better than we ever could:
Our Clients come from a variety of industries – yet they have a common element. They rarely rest on their laurels, and are always looking to do better.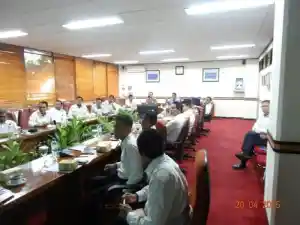 OUR PROJECTS - EFFECTIVE TRANSFORMATIONS
In the last 20 years we have completed more than 500 projects. Click below to see a sample of our projects.
EVERYTHING YOU WANTED TO KNOW ABOUT A SUPPLY CHAIN CAREER
NOW Is The Best Time To Take YOUR Career Seriously: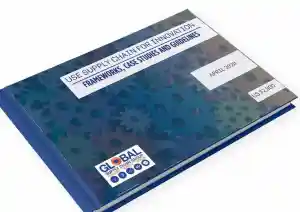 FOR SENIOR EXECUTIVES AND DIRECTORS
NOW Is The Best Time To Take YOUR Career Seriously: