BOUTIQUE CONSULTING IN GLOBAL SUPPLY CHAIN GOVERNANCE & STRATEGY
"We Need To Learn To Set Our Course By The Stars, Not By Every Passing Ship" –Omar Bradley
Our values help our team leverage our knowledge base to create outstanding results. The following are our core values:
We focus on what we are really good at – Supply Chain Strategies.
Focus On High Leverage Areas
To maximise value to our clients, we use our disciplined and robust methodology to identify and focus on points of high leverage in Supply Chains.
No Cookie Cutter Approach
We do not start with any pre-conceived ideas of what is wrong, or just one way of how the world should work. Each client case is different.
We believe in true collaboration, where client teams and consulting teams bring together their strengths to formulate truly unique and high value solutions.
It is in everyone's best interest for us to stay committed to a client engagement till we are adding value, and leave when we are not.
While our work is of very serious nature, we are always fun to work with and achieve a balance of creating outstanding results through happy application of mind and spirit.
Our Clients say it better than we ever could:
Our Clients come from a variety of industries – yet they have a common element. They rarely rest on their laurels, and are always looking to do better.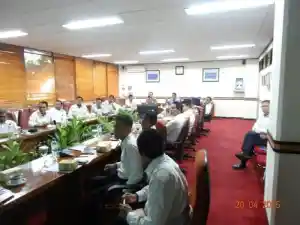 OUR PROJECTS - EFFECTIVE TRANSFORMATIONS
In the last 20 years we have completed more than 500 projects. Click below to see a sample of our projects.