Supply Chain 3.0 – What Is It?
In a nutshell, Supply Chain 3.0 is the stage where supply chain management is based on the power of business networks. And this is not just any network, this is an era of 5-star business networks.
Supply Chain 3.0 is the result of the supply chain evolution from Supply Chain 0.0 over decades. It is a sound proof that today companies collaborate in robust business networks. Some characteristics of Supply Chain 3.0:
Putting your customers at the heart of supply chain
Everything you do, whether it is product development, research and development or even marketing is done with the final customer in mind and you work very closely with your final customers to create products demanded in the market place.
Achieving alignment in end-to-end supply chain across all the functional silos of an organisation
This is alignment (between business strategy and supply chain strategy), balance (between competing supply chain alternatives), and continual improvement.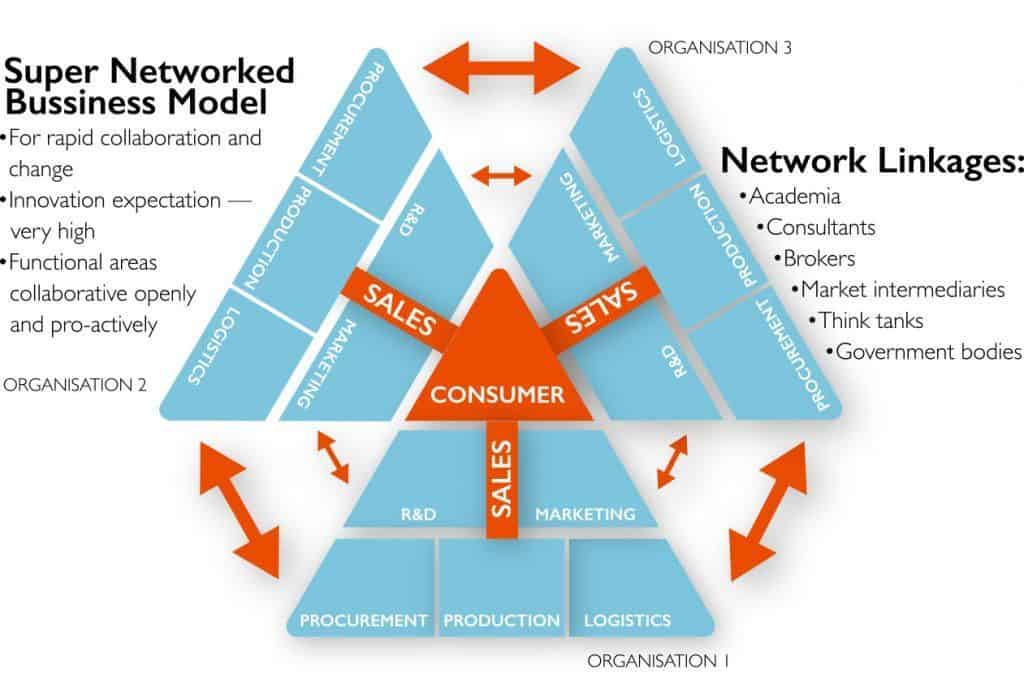 Customers at the heart of your supply chain
FIRE-AIM-READY INNOVATION
It is about creating new (better) products and services, as well as new (better) ways of configuring and delivering existing products and services because innovation is no longer a solo sport.
SEED-TO-STORE EFFICIENCY
This, is the darling of the supply chain crowd especially those coming out of logistics background. Right product, in right place, in right quantity, at right time is the catch phrase. The aim is to churn the cash faster so that more of it sticks around for longer.
TRANSACTION OPTIMISATION PROFITABILITY
This measures the ability to simultaneously minimise the costs, and maximize the revenues on each transaction that a company enters to co-multiply your profitability by using the full power of your suppliers.
ADVANCED PRODUCT PHASING
This measures the ability of a company to create a pipeline of products that lead it to sustain its market leadership because long term matters equally.
RESULTS-FOCUSED OUTSOURCING & MODULARISATION
To outperform, outsource and outprofit -learn when to do it and how to do it well. That is where it becomes critical to outsource well. No doubt, today every company outsources at least some part of its activities. With outsourcing being so ubiquitous now, and of such strategic importance that some of the best known businessmen on earth spend a significant amount of their time getting it right – it is a wonder why many people are not taking it just as seriously as these business stalwarts are.
The concepts of Supply Chain 3.0 and the 5-Star Business Network are the results of our extensive supply chain know-how over several decades. But why should you bother moving up the supply chain evolution? Let us tell you the reasons.