Valuable And Pertinent Information
- Vivek's book is well written, with sufficient new ideas and concepts, plus excellent depth for analyzing the broad, complex, and challenging outsourcing topic, using various scenarios for proceeding forward. Through his vast knowledge and experience in this rapidly evolving industry, Vivek outlines 'grey areas', and also places emphasis on communicating values, plus what he identifies as the four stages of outsourcing. He also offers lots of valuable and pertinent information too.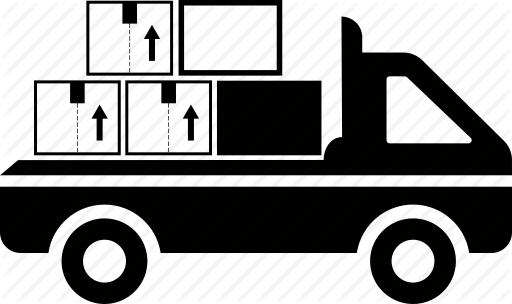 Wong Joon San
Consultant, FocusAsia Media Ltd Publisher of Transport Logistics website GCTL8.com and GCTL Insights Magazine
Insightful Book About Outsourcing
This is a very insightful book about outsourcing that all practitioners should read. The authors have made it so interesting and valuable to learn from real-life examples that can ring a bell for many companies nowadays.

Wee Chuang Lee
Ex-Operations Director, Hewlett Packard
Masterpiece
Want to know how a giant like Redbull became a raging success...then eavesdrop on Redbull and hundreds of other household names as they outsmart and out profit the competition by outsourcing. So if you want to build a smartphone or a supertanker you should read Vivek Sood's new masterpiece on Outsourcing.

Wayne Mansfield
Business Strategist and Founder, Australian Education Corporation
Useful Analytical Frameworks
Outsourcing is a service that has been with us for decades, though still ill-understood by many. The increased complexity and the need for interoperability put a huge focus on the underlying infrastructure. Future proof capability is critical. In many cases, outsourcing is the solution to keep up with technology transitions. The authors of this book have provided a practical, no-nonsense guide for organizations to make up their minds. While there are useful analytical frameworks included in the book, the pragmatic approach jumps out at you from the very first pages. Enjoy!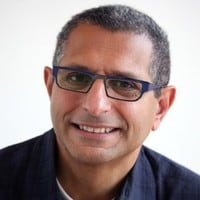 Wagdy Samir
Managing Director, Technology Solutions, Asia Pacific, Japan and China, Cisco Systems
Shows The Way
Outsource or not to outsource has not been the question for most organizations in this century. The question is what to outsource and how to do it successfully. This is where this book shows the way in a simple practical manner. This process can be adapted by practitioners, who can then have confidence that most of the pitfalls will be automatically taken care of by following the principles and steps provided in this book. The individual business shall have to first assess strategically the ability of outsourcing for its business taking into account the issues in Section one and then use Section two to successfully implement it by putting appropriate processes in place.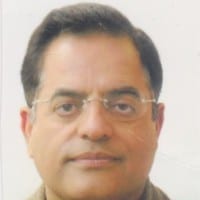 Vic Manuja
Management Consultant - Former Senior Asset Engineer, Aurecon
Strategic Perspective
As a fast-growing company in the bio-sciences arena with a global supply chain, we need to outsource a lot of our activity. This book is a breath of fresh air that handles outsourcing in a totally new way – with a strategic perspective. As a CEO, I encourage my staff to take a strategic perspective to outsource. This book will help me do that even more.

Tinku Grewal
CEO/Director, Biotech Pharma Group
Important Insights
This practical, readable book addresses one of today's most significant supply chain challenges: how to get the most from outsourcing. The book provides important insights to ensure more effective results.

Tim Coltman
Professor of Management, University of Wollongong Director, Institute for Innovation in Business and Social Research
A Valuable Guidebook
After reading this book, what impress me most are the authors' outside-the-box thinking: getting back to basics to revisit pros & cons, when & how to outsource by leveraging the innovative analytic model – 5-Star Business Networks which combines theory and practice. It lowers the water level of "the river of Outsourcing", unveils the hidden rocks under the water (potential risks), and allows us to have an agile (outsmart), smooth (outprofit) voyage of outsourcing henceforth.
A valuable guidebook for C-level executives to examine and rethink their current outsourcing strategies in this uncertain time.

Terry Lee
President, CSCMP Taiwan Roundtable
"Must-Read" For Decision Makers
Vivek brings his formidable consulting expertise to this emotionally charged topic that most organizations dabble with but very few get it right. He cuts through the myth and the hype and provides a holistic fact-based approach to outsourcing that is insightful and compelling … "must-read" for decision-makers looking to navigate their way through this incredibly complex issue that has significant implications for the.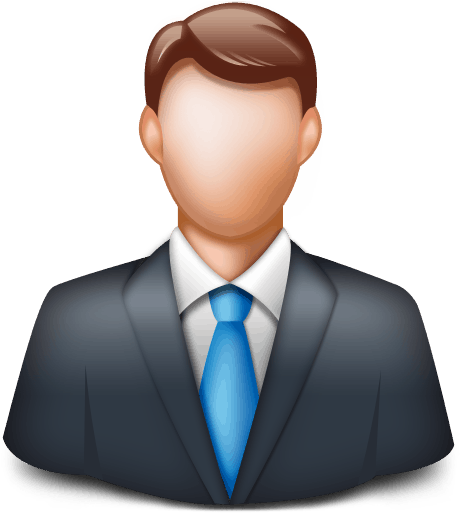 Sudhanshoo Sood
Group Manager OB PMO & NBN Delivery, Optus
Valuable For Leaders
Most organizations cannot do everything themselves and have to bring in external suppliers to handle selected processes. The outsourcing to suppliers is a critical decision; after all, it can easily be that "you are only as good as your suppliers". As has been noted, the future is not just about competing companies, but is more about competing supply chains; so the correct outsourcing of any of the supply chain processes, provides organizations with a competitive advantage.
This book will, therefore, be especially valuable for leaders to guide and assist them in making the correct outsourcing decisions.

Stuart Emmett
CEO, Learn & Change Limited Award winning author of Supply Chain books
A Must-Read
Too often executives think they have a black and white choice – in-house or outsourced – and this book uncovers the many shades of grey in between. The benefits and risks of a plethora of operating models are meticulously dealt with, making this book a must-read for anyone outsourcing now or in the future.

Sharon Melamed
Managing Director, Matchboard
Incredible Advice
Brilliant, innovative, concise: these are the words that best describe Vivek Sood's new book. In this global economy, filled with complexity and volatility, the authors provide incredible advice to CEOs and Global Executives who constantly ask: "Should we outsource or not?''. This book yields world-class insights and helps solve the often controversial and difficult issue of outsourcing. Readers will gain a broader perspective and extend their vision far beyond the standard HBR business analysis.
Robert Cullen
General Counsel, JSI Logistics Adjunct Professor of Leadership, University of Santa Clara Law School
HANDY FOR CEOs
AN AMAZING WORK OF KNOWLEDGE AND WISDOM
"Outsourcing 3.0" is simply an amazing work of knowledge and wisdom. The authors in their own inimitable style presented easy to follow and structured information sharing which in my opinion should be very handy for most of a current lot of CEOs. The most important element in this work by Vivek and Mamta is that - they are highly pragmatic and didn't add any extra frills (which is normally tagged to such informative writing). Here is a work that does straight talk and explains the need to Outsource through which you will Outsmart others in a similar business and Out profit which is the most important element for the stakeholders. | particularly enjoyed his narration and ample coverage on real-life examples. I believe this book will not only be a handbook for CEOs it will also be helpful for aspiring C level community and management students.

Ravi Venkatraman
Former Director, Xerox Global Services
VERY IMPRESSIVE
APPLICABLE TO BUSINESSES OF ALL SIZES
A very impressive and comprehensive collection of frameworks for the analysis and understanding of the outsourcing ecosystem as it has evolved over time. Applicable to businesses of all sizes. A must-read for anyone without 20 years of battle scars in this space.

Ramin Marzbanl
Director, Event Zero
PRACTICAL GUIDE
THE REFERENCE TO REAL LIFE SITUATIONS GIVES ONE HOPE.
"What I like about it this book is that anyone can understand it and the principles you describe without requiring a dictionary to look up all kinds of technical terms and carry ms that so many academics often get mired down in. This in my mind makes it a practical guide for both the novice and the experienced reader. One can easily extract a number of checklists that can be used during the various processes to ensure you don't forget something in your haste. Most people nowadays work under such pressure that they often unintentionally skip important steps. Also, the reference to real-life situations - both good and bad - not only gives one hope but also reminds us that sometimes even the smartest guys in the room fail so we should get up dust ourselves off and try again."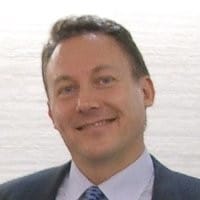 Pieter Boshoff
Director Remy InfoSource
HUGELY VALUABLE
CAPTURES EXTREMELY WELL MANY OF THE CRITICAL FACTORS
Given the significant changes from globalization and digitalization we are experiencing across the world today, supply chains are being transformed dramatically to deal with such volatility. This new world of the supply chain is now all about the establishment of 'Value Networks', with collaboration and partnerships at the center. This book captures extremely well many of the critical factors that will impact the success and/or failure of organizations worldwide. Having spent most of my career in supply chain management, initially as an executive working across the globe and now as an advisor to Boards and CEOs specifically on the importance of effective supply chain leadership, this book is a must-read. It provides hugely valuable insights, both practical and conceptual, as outsourcing is such a critical factor of any organization's strategic future.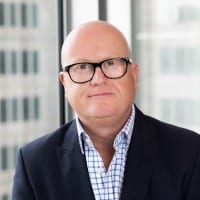 Peter L. O'Brien
Global Head Supply Chain Practice, Russell Reynolds Associates
MASTERFUL JOB
INFUSING BEST PRACTICES WITH COMMON SENSE
A very practical guide not only for framing the key decisions around outsourcing but also for implementing data-driven, manageable, and transparent solutions. Full of rich examples—of both good and bad outsourcing decisions—this text does a masterful job of infusing best practices with common sense and easy-to-use metrics for success. Every chief procurement officer should have a copy of this on his/her shelf!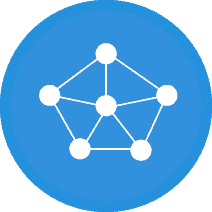 Paul W. Thurman
Professor Columbia University, Mailman School of Public Health
USEFUL FOR YEARS
PRACTICAL GUIDE TO SUCCESSFULLY NAVIGATE
With Outsourcing 3.0, the authors provide a practical guide to successfully navigate the dynamics of outsourcing. Whether you're a novice or a seasoned sourcing veteran, you will find nuggets of information that will be useful for years to come.

Paul N. Cannata
Director of Transportation, Legrand, North America
MY NEW REFERENCE
POWERFUL LESSONS FROM RECENT FAILURES AND SUCCESSES
Outsourcing 3.0 is now my new go-to reference text on this subject. I found the authors' style very easy to read and understand while the up-to-date examples and case studies refreshing and relevant. The book reminds us of how powerful it is to learn from recent failures and successes in today's globalized context. I also found myself nodding in acknowledgment of similar lessons learned and pitfalls from my experience as well as the new insights gained.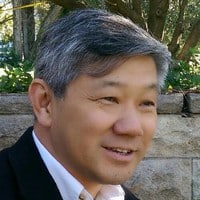 Paul Khoo
Engineering Director, Graphite Energy
A SOUND APPROACH
I KNOW BOTH - THE POWER - AS WELL AS THE DANGER
As a Chief Procurement Officer, I know both - the power, as well as the danger of outsourcing. The power comes from doing it well, and the dangers lurk if you don't do it well. The key strength of this book is to outline both of these elements and outline a sound approach to make the decision as well as doing it well.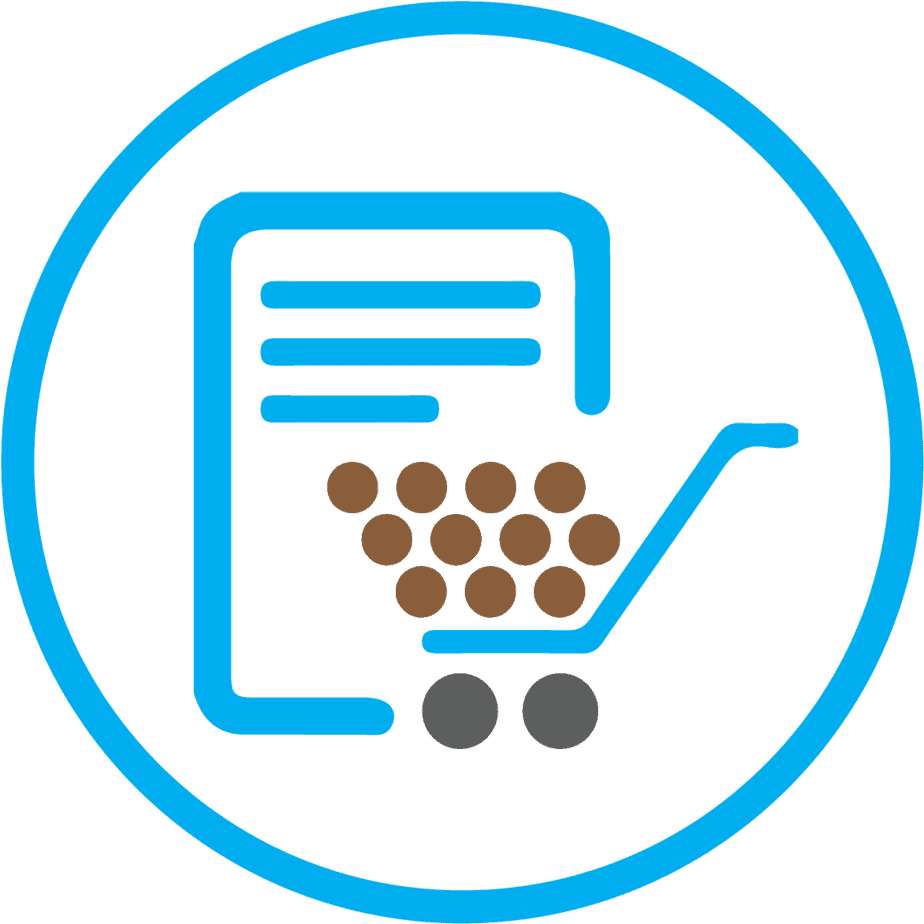 Neil Hawker
General Manager Procurement, Orica
BRILLIANT WORK
PREMISED ON A GREAT UNDERSTANDING OF GLOBALIZATION
The book offers a lucid understanding of outsourcing which is complemented with various examples and case study which the authors have drawn from their rich experience in this area. They have also involved readers with their interesting catchphrases and innovative idea to tackle the challenges that arise in "outsourcing". The book is premised on a great understanding of globalization and global forces and dears many myths about globalization in general and outsourcing in particular. The simple guidelines provided in the book serve as both the anchor and point of departure for making crucial decisions on outsourcing. Every page of the book engrossed me. Brilliant work and recommended to all who want to read on outsourcing!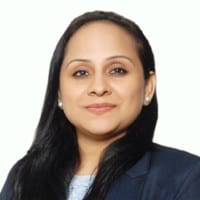 Neeti Shikha
Assistant Professor FORE School of Management, Delhi, India
EXCELLENT RESOURCE
THOUGHTFUL, INSIGHTFUL AND ABOVE ALL PRACTICAL
An excellent resource for anyone considering an outsourcing initiative. Not a dry academic lecture: Vivek has prepared a thoughtful, insightful, and above all practical, guide through the process of creating a highly effective network of results-focused businesses capable of delivering extraordinarily increased value.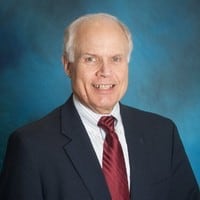 Millard Humphreys
Senior Supply Chain and Logistics Management Change Leader
VALUE CREATION
BETTER WAYS OF LEVERAGING SUPPLIER RELATIONSHIPS
Today's supply chain leaders continue to seek additional value for their businesses but too often are overly confident that they have properly outsourced and managed their supplier relationships. "Outsourcing 3.0" blends strategy, case studies, and straight-forward language to showcase better ways of leveraging supplier relationships in the pursuit of long-term growth, advantage, and value creation."

Matt Bartlett
Consultant, 'A.T. Kearney
AN EXCELLENT FRAMEWORK
MANDATORY READING FOR ANY OUTSOURCING TEAM I WORK WITH MOVING FORWARD. BRAVO!
With this book, the authors have made a significant contribution to the business world. Everyone thinks they know how to outsource but in reading this book we realize how little we know. Most executives either have a bias for outsourcing or not outsourcing and surprisingly their teams give them the answer they want to hear. The authors provide an excellent framework for deciding whether to outsource and then planning, executing, and the on-going management of the outsourced business. | will make Outsourcing 3.0 mandatory reading for any outsourcing team | work with moving forward. Bravo!

Mark Gavoor
Managing Director, CR Supply Chain Consulting
INSPIRATIONAL
BRING A WEIGHT OF PRACTICAL EXPERIENCE TO THE TABLE
Overall, I found it interesting and inspirational to read. You're a good storyteller and whenever you have a story, it makes the book come really alive. You also bring a weight of practical experience to the table and make good use of it. So congratulations! | have read a number of business books that focused a great deal on analyzing the successful companies and how to emulate what they do. But analyzing failures is at least as important. The book does an excellent job of filling this gap in the context of why, when, and how to tackle outsourcing.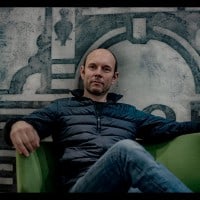 Marek Prach
Business Insight & Commercial Operations Director, PlzenskyPrazdroj
CLEARLY SPELLED OUT
NECESSARY AMMUNITION TO ARM THEM IN THE JOURNEY
I am one of those in the Supply Chain industry have has swapped hats many times. I have outsourced and worked for outsourcing companies, local, regional, and global - with success and failure. The successes have (broadly speaking & without specifically intending to) been as a result of following the tenet of this book. The failures have been also for the reasons the book outlines. While reading this book, I realized that it is the first time | have actually seen all the issues, pitfalls & benefits clearly spelled out in one place. The concise writing and dear Messages will provide senior executives with the Necessary ammunition to arm them in their outsourcing journey.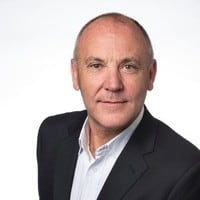 Malcolm Druce
Ex Founder and COO, e-2-e Hong Kong
INNOVATIVE FRAMEWORK
A REAL-LIFE EXAMPLE WHICH BRINGS THE ENTIRE STORY TO LIFE
One of modem day paradoxes—one that challenges many of its optimistic enthusiasts—is how outsourcing has been around for so long, and been time tested, still fails. While Vivek''s innovative framework mentioned in the book, Outsourcing 3.0, identifies pitfalls of traditional outsourcing and gives the secret sauce of getting it right, not just in theory, but in actual implementation. There is a general assumption that any function can be outsourced and decoupled from the organization, but Vivek in his book shows how this "complacency" brings down the odds for success drastically. His analysis and case study is not the one which is found in most of the theoretical lectures, but a real-life example which brings the entire outsourcing story to life.

Kumud Jha
Associate Principal, Accenture
A STRUCTURED MANUAL
TRANSFORMATIVE POWER OF LEVERAGING TACTICAL KNOWLEDGE TO DELIVER STRATEGIC INSIGHTS
A structured manual that introduces the basic tenets of outsourcing and its pleasures and pitfalls. It spells out frameworks for the layperson, and at the same time does justice delivering insights to what could be complex issues in the strategic sourcing universe. Vivek has utilized his practical knowledge of his early career in the shipping industry and built a successful professional services company on that platform. Coming from similar early-career background | can appreciate the transformative power of leveraging tactical knowledge to deliver strategic insights. A good read and recommended aS a guide to sourcing and outsourcing alike.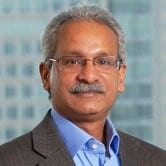 Kris Kumar
Senior Vice President & Regional Head Asia Pacific, Digital Realty Trust
IMMENSELY VALUABLE
MANY INTERESTING EXAMPLES OF THE OPPORTUNITIES AND THE RISKS
"if you studied the theory underlying principal-agent model, this book will provide you with many interesting, practical examples of the opportunities and the risks that come with choosing and managing such relationships. Modern trends in customizing the supply to local demand, combined with more frequent re-shoring of production capabilities, suggest that understanding the "why" and the "how" of outsourcing is immensely valuable to the companies and to the individuals on both sides of the outsourcing decisions."

Kris Kosmala
Vice President/MD APAC Quintiq
ONE OF THE BEST
I WANT TO RECOMMEND EVERY CXO WHO WANTS TO BE A CEO
This is one of the best books that I studied on Outsourcing, in this book Vivek covered all areas of outsourcing in well-structured and strategic ways. | want to recommend every (XO who wants to be a CEO in the near future. Ina global competitive arena, outsourcing is the single most important factor to increase the company bottom line. I want to give full marks to Vivek for writing such a wonderful and much-needed book on outsourcing.

Kashif Sarwar
Supply Chain Consultant & Trainer
BEST BOOK ON TOPIC
THIS BOOK HAS SOLID BENEFITS FOR ANYONE INVOLVED IN OUTSOURCING
When Vivek asked me to review this book it took me more than a week to come up with a single paragraph. Why? I could not stop reading. I read it and then I read it again. It was that good and completely changed the way I look at outsourcing now. I went all the way from tapping in the dark to confidence. This is the ultimate cookbook you have to follow whenever you think about outsourcing any kind of company activity.

Jullus Uhrik
Managing Consultant Intergraph
AVOID MAJOR PITFALLS
READING THIS BOOK WOULD BE A PREREQUISITE FOR EACH MEMBER
In this book, Vivek very clearly details the methodology and strategic thinking necessary to achieve success and avoid the major pitfalls that claim so many outsourcing attempts. If | were launching a project today, reading this book would be a prerequisite for each member joining the team. It is now a part of my permanent library.

Jullus F Hell
President and CEO, Intalere
OUTSTANDING GUIDE
INTERESTING PERSPECTIVES INTO ONE OF THE CORE FUNCTIONS
This book is an outstanding guide to both professionals and beginners who want to understand supply chain issues. Mr.Sood with more than 30 years of hands-on expertise in supply chain management provides you with interesting perspectives into one of the core functions of today's business. Especially his well-developed model of Results-focused Outsourcing and Modularisation is worthwhile to read through.

Joonho Kim
Former Country Manager, Takenaka Partners LLC, Korea
AN INVALUABLE RESOURCE
METHODOLOGY THAT IS LOGICAL, DEPENDABLE AND CAN SAVE COUNTLESS HOURS AND ENORMOUS RESOURCES
In modern business, environment Outsourcing can be a major cost-saving - or a major cost! - depending on how it is done and whether the decision to outsource is sound in the first place. This book is an invaluable resource in providing the reader with the necessary information to make sound decisions. Further, it helps by giving a methodology that is logical, dependable, and can save countless hours and enormous resources.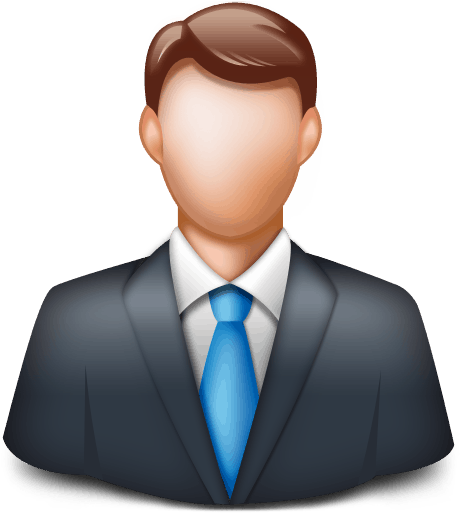 Grant McKenzie
Manager Retail Analysis & Reporting, Optus
PRACTICAL ADVICE
I RECOMMEND IT FOR ALL BUSINESS LEADERS.
Business Process Outsourcing (BPO) is a well-established business practice around the world. Contract Services for Information Technology, Finance and Auditing, Human Resources, Manufacturing, and Logistics are the primary processes being outsourced to specialist firms. Doing it effectively and efficiently, and managing the performance and relationships with service providers, however, are not common. This book provides practical advice and guidelines for effective outsourcing. | recommend it for all business leaders.

Gene Tyndall
EVP, Global Solutions Tompkins Intemational, Inc.
UNCOMMON INSIGHTS
PASSION, INTELLIGENCE, INNOVATION, AND PROFESSION
I have been impressed by the uncommon insights of powerful business networks with fresh statements. The book is a carrier of the authors' passion, intelligence, innovation, and profession. Regardless of whether you are a businessman or an educator, I recommend it. I certainly will use this book in my activities.

Feier Chen
Assistant Professor, Shanghai Jiao Tong University School of Naval Architecture and Ocean Engineering
PRACTICAL WISDOM
YOU WILL BE A HUGE FAN OF VIVEK SOOD!
As a former partner at Accenture and Booz Allen | have seen and created outsourcing deals of every shape and form imaginable. Outsourcing is now so ubiquitous that most people even do not realize how embedded it has become in the business world. This book has a lot of insight and practical wisdom on outsourcing that the readers will find useful in their day-to-day lives. If even a single idea from this book can make your outsourcing arrangement successful for both parties you'll be a huge fan of Vivek Sood!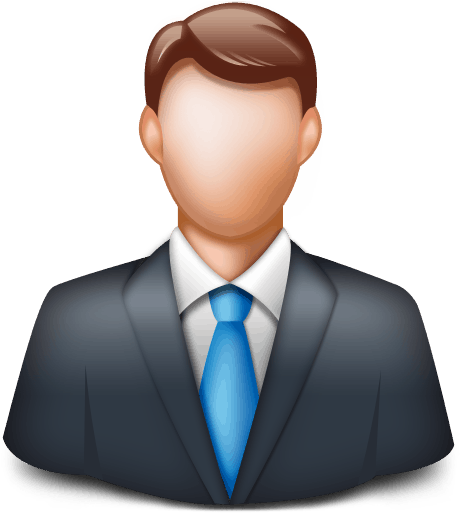 Bud Moeller
Former Managing Partner at Accenture and Vice President at Booz Allen
PROVEN APPROACH
A LEADER'S MOST IMPORTANT NEW SKILL IS TO KNOW...
A leader's most important 'new' skill is to know when to outsource and how to do it well. Outsourcing is one of the most important levers of leadership success and no company can do without it. Ad-hoc ways of outsourcing do not work — this book lays out a scientific and proven approach on how to outsource and answers the key questions. The book has numerous examples of what to do and what not to do to help you outsource successfully.

ESTABLISHED LEADER
ABILITY TO TRANSFORM STRATEGIES INTO REAL ACTION PLANS
"Vivek is an established leader and a professional in supply chain management. His books are easy to read and understand as they are based on Vivek's valuable and rich practical experience, ability to transform strategies into real action plans, and are also written in a friendly manner. His new book on Outsourcing is to some extent related to the previous bestseller The 5-Star Business Network', but provides an in-depth analysis of the nowadays popular outsourcing concept in terms of not only whether to outsource or not, but also how to outsource in a profitable and a smart way. I am sure this book will be another bestseller."

Andrey Manev
Chief Executive Officer, HUS
A SOUND APPROACH
KNOW BOTH - THE POWER - AS WELL AS THE DANGER
I am greatly impressed by the knowledge and ability of the authors to pen down practical knowledge in theory form. This book is not about merely laying down principles and invigorating a thought process, it enables one to unravel practical fact-based solutions in the sphere of outsourcing amidst complex management conflicts. I would with no hesitation recommend this book for reading by one and all in the corporate world.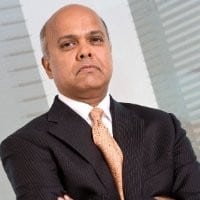 Anand Krishnan
Chairman, Fidelis World
STEP-BY-STEP GUIDE
THE KEY TO SUCCESS IS TO BUILD A SOLID RELATIONSHIP
"In an economic climate with increasing pressures on managing fixed costs, improving operational flexibility, and creating the freedom to focus on the core business, Outsourcing is an everyday reality. The key to success is thus to build a solid relationship with your service providers based on trust at all levels. Having been on both sides of this equation as a client and a business consultant, I know that this is easier said than done. This book is a step-by-step guide to how to do it well, and what to watch out for."
Amit Pathare
Chief Climate & Sustainability, GDF SUEZ
THE CHAPTER ON CREATING I RUST RESONATED A LOT WITH MY PERSONAL VALUES.
ENJOYABLE, AND INSIGHTFUL
The chapter on creating trust also resonated a lot with my personal value. Again one can't help but notice Vivek's ability to bring the points alive and make us reflect on our very own journey... The book promises to be enjoyable and at the same time, insightful for both, the general and technical readers alike.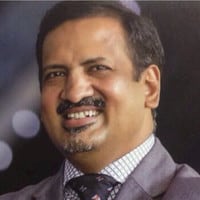 Venkat Padmanabhan
President and Global Head of Finance (Products), Olam International limited Singapore
A GREAT TEMPLATE TO TAKING ANY BUSINESS' STRATEGIC PROCESS TO THE NEXT LEVEL
RECOMMENDED
A good read. I am impressed by Vivek's approach to simplifying the business transformation process, based on his long experience; it makes a great template to taking any business's strategic process to the Next Level. Highly recommended!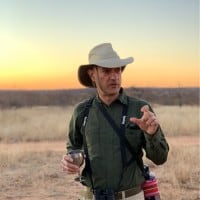 Tony Coretto
Managing Director Novantas, Inc, New York
EXCELLENT, SUCCINCT AND CLEVER APPROACH TO DEVELOPING STRATEGY
WONDERFUL WORK
It's a wonderful work and needs to be a handbook of reference for every C level or intending C level executive. An excellent, succinct, and clever approach to developing strategy. Based on real case studies and vast experience of three of the great practitioners of this art.

Ravi Venkatraman
Former Director Xerox Global Services
A BOOK FOR TRUE LEADERS BY A THOUGHT LEADER
GREAT ADVICE
A book for true leaders by a thought leader in modern-day applied business strategy. Great advice for anyone that wants to grow.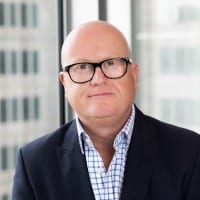 Peter L. O'Brien
Managing Director,Global Supply Chain Practice, Russell Reynolds Associates Sydney, Australia
IDENTIFY PROBLEMS IN YOUR ORGANISATION AND TACKLE THEM
IT WILL HELP YOU
More and more you get to hear about an organization ground to a halt, mass firings, or suddenly realize that you did not hear from a well-established company for a while only to find out the company is gone. I believe most of the firing could have been avoided and the companies could still be here if they had the information contained in this book. It will help you to both identify problems in your organization and tackling them.

Julius Uhrik
Managing Consultant Intergraph
BASED IN IMPRESSIVE MASS OF EXPERIENCE, ALERTING THE BUSINESS LEADER TO THE NEW SUPPLY CHAIN OPPORTUNITIES IN THE DIGITAL WORLD.
RIGHT BALANCE
A thought-provoking book, based on an impressive mass of experience, alerting the business leader to the new supply chain opportunities created in the digital world, written in a lively style and providing just the right balance of practical and actionable advice.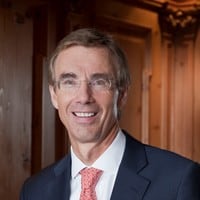 Juergen Tinggren
Member of the Board Directors of Schindler Holding Ltd., Hergiswil, Switzerland
IT IS A WORK OF GREAT WISDOM AND KNOWLEDGE
IMPRESSIVE
A book is written in a friendly style with an impressive mass of experience in CEOs' strategies and COOs' practices. It is a work of great wisdom and knowledge. It also introduces supply chain management in a clear way. It explains how the companies are changing their business models, and industries are creating new business models today.

Feier Chen
Assistant Professor School of Naval Architecture and Ocean Engineering, Shanghai Jiao Tong University; Chief Editorial Office Journal of Ocean Science and Technology
A MUST READ FOR EVERY HIGH-LEVEL PROFESSIONAL
SHARP, RELEVANT
Sharp, relevant, and a must-read for every high level professional, manager, or a business owner.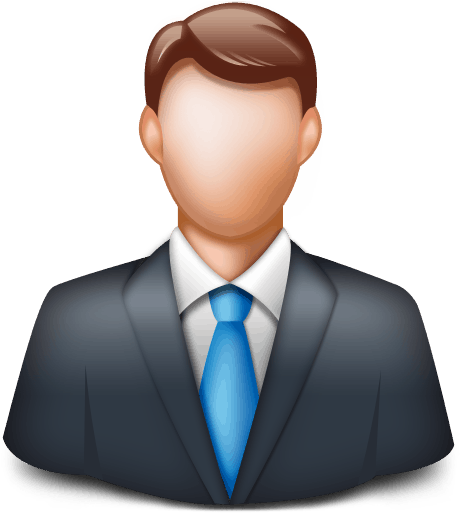 Caspar von Gadow
Head of Business Development, taskforce-Management on Demand AG, Munich, Germany
A BOOK FOR TRUE LEADERS BY A THOUGHT LEADER
GREAT ADVICE
Simplicity. Clarity. Conviction. Experience. Expertise. Together they make an_ unbeatable combination. This is what this book delivers.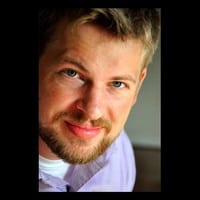 Benjamin Nieuwsma
Chief Executive Officer GORigger, Inc. Houston, TX, USA
CONCEPTS ARE ESSENTIAL FOR ANY BUSINESS PLANNING GLOBALLY
INTERESTING INSIGHTS
Vivek's book helped me realize how a strategic network is in all aspects of the business. Since ancient businesses to globalized markets nowadays solid network has been playing a key role in business success. Coming from the telecommunications industry and now acting in IT, the book provided interesting insights about the importance of networking in both business and also to improve the results on my current position. Furthermore, 5 Star Business Network concepts are essential for any business playing globally or planning to expand.

Source: Amazon Reviews

START OPTIMIZING YOUR NETWORK - WE AER ALL IN NETWORKS BUT WE DONT OPTIMIZE THAT WELL
GREAT TIPS
I was so lucky to review a version of the book from the author and I realize how little I was optimizing the power of Networks.
We are all in networks, but we don't optimize that well.
In this book, Mr. Sood reveals great tips to do better using the resources that we have and how to create more.
Thanks, Vivek, great job!!!
Source: Amazon Reviews

CLEAR CONCEPTS AND EASY TO UNDERSTAND! I WISH THIS BOOK WAS PUBLISHED EARLIER.
MUST FOR ALL
I have worked extensively in commercial and educational environments. This book by Vivek Sood is a must for all, whether in commercial (or) non-commercial environments. Clear concepts and easy to understand !!!
I have referred to many publications during my studies for Business Administration and Law.
I wish this book was published earlier.
Thanks to the author for this publication.
Source: Amazon Reviews

THIS BOOK IS SUITABLE FOR THOSE WHO ARE IN A LEADERSHIP POSITION
GOOD INSIGHTS
"The 5 Star Business Network is based on the author's many years of research and experience. It addresses several topics and best practices of contemporary supply chain management. It provides good insights into how network configuration can impact decisively on business success. The book is suitable for those who are in a leadership position and it is also a great companion for those who are interested in the supply chain business. Highly recommend it."
Source: Amazon Reviews

INSIGHTS YOU CAN USE TO CREATE AND LEVERAGE POWERFUL NETWORKS IN YOUR OWN BUSINESS
UNCOMMON INSIGHT
From the outset, it is clear that Vivek Sood brings passion, intelligence, and uncommon insight to his topic — understanding, and interpreting for the reader the powerful influence and value of the business networks that underlie success in the modern world. Well-researched, broad-reaching, and with a refreshing "outsider" perspective free of academic jargon, this practical book will give you insights you can use to create and leverage these powerful networks in your own business — a must-read for anyone who wants to understand and use one of the most powerful forces at work in today's hyper-connected world.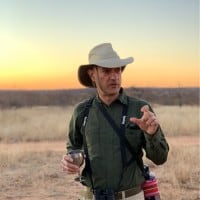 Tony Coretto
Co-Founder and Co-CEO, PNT Marketing Services
I WILL BUY HUNDREDS OF COPIES AND GIVE THEM TO NETWORK PARTNERS
RARE BOOK
Once every few years a business book comes along that stands far above the clutter, that has more than one single idea, that is based on solid research, that related theory and models to the real-time business, and that is still ahead of the curve. This is one of those rare books. I will buy hundreds of copies and give them to my suppliers, customers, and other business network partners. I think it is well worth the expense to orchestrate a business network when everyone is singing from the same song sheet.

Tinku Grewal
Chief Executive Officer, Cm Biotech Trading Pty Ltd
IT IS ESSENTIAL READING FOR CEOS AND EXECUTIVES
I HIGHLY RECOMMEND
The author brings his impressive wealth of experience, knowledge, and insight to bear on the modern-day functioning and systems of supply chain networks. The reader gets highly practical information and useful guidance that will enable their success.
Supply chain networks are intrinsic to the success of any organization. Thus, I highly recommend "The 5-Star Business Network." It is essential reading for CEOs and executives who aim to achieve an efficient, sustainable, and reliable supply chain network for their company.
Source: Amazon Reviews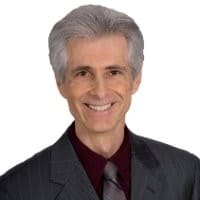 Stephen Willis, Ph.D.
Collaboration expert: team training, team building & leadership
AUTHENTIC LEADERSHIP AND EMOTIONAL INTELLIGENCE IS BEING USED WITHIN GLOBAL 5-STAR BUSINESS NETWORK TO BUILD TRUST
NEW MODEL:
5-Star Business Networks is a new model that makes the existing model obsolete. In these rapidly changing times, new systems and tools are needed. Authentic leadership and emotional intelligence are being used within global 5-Star Business Networks to build trust and better results. This is the new economic currency.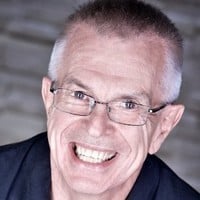 Phil Johnson
Organizational Development Author, Speaker, Teacher and Coach President, Master of Business Leadership Inc. Toronto
A BOOK WORTH READING FOR MOST BUSINESS EXECUTIVES:
TRUE PLEASURE
Illustrated with relevant examples, The 5 Star Business Network provides easy to read explanations of key concepts related to supply chain and the importance of business networks. The book is a true pleasure to read and is recommended reading both for executives facing serious challenges in their business environment and for the ones who keep focusing on maintaining their business on the top in an increasingly dynamic and competitive world.
In brief, Vivek Sood has tapped from his broad, three-decade-long experience publishing a book worth reading for most business executives.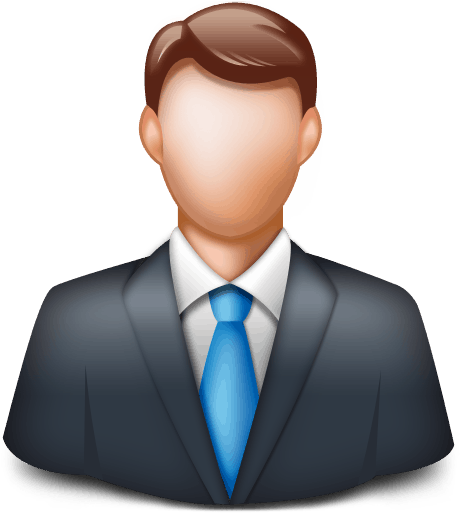 Per-Harald Larsen
License Manager STATOIL
DEMONSTRATES THAT COMPANIES NEED TO CREATE AND MANAGE AN ECOSYSTEM
MUST-DO FOR MANAGERS
A seminal and timely book on creating and leveraging business networks' to co-innovate, co-deliver, and grow globally. Vivek demonstrates that companies need to create & manage an ecosystem, not just businesses, so the ecosystem can sustain the company and deliver greater value to customers. This book is a must-read & must-do for all managers.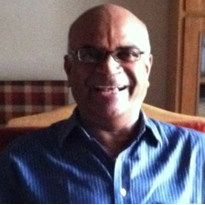 I RECOMMEND IT TO MY STUDENTS INTERESTED IN CONSULTING, OPERATIONS, AND LOGISTICS.
A MUST
I have been most impressed with the business acumen and insights in these pages. The author has clearly become an authority in his logistics and management field worldwide. His book is a gem to be read and appreciated by all those who desire to be on top of current managerial thinking and desire to reap the benefits of his experience and capacity. I recommend this to all. I certainly will use this book in my practice and benefit from it personally. I recommend it to my students interested in consulting, operations, and logistics. A must and worthwhile read!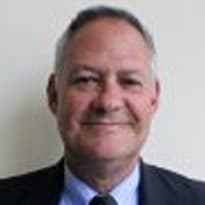 Lin Giralt
Adjunct Professor and Lecturer, Rice University Jones Graduate School of Business, Houston
BUSINESS NETWORKS ARE POWERFUL BEYOND BELIEF AND USEFUL BEYOND COMPARISON.
NO OTHER WAY
In the high volatility environment, if you are running a portfolio of supply chain purchases worth hundreds of millions of dollars a year, there is no other way to mitigate the enormous risk than by managing the business network extremely carefully. This book expounds and builds on some of the techniques I have utilized for risk management. There is no doubt business networks are powerful beyond belief and useful beyond comparison.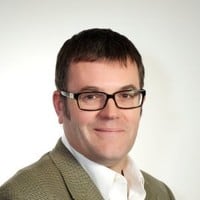 Hugh Robertson
Ex Director - Commodities and Risk, Weston Milling
CREATE NEW BUSINESS MODELS THAT SUIT THE MODERN BUSINESS
FRESH AIR
This book offers a breath of fresh air in the world of business strategy dominated by the staid Ivy League thinking which cannot see beyond its very own doorsteps. When everybody is thinking alike — in general — nobody is thinking at all. This book will force you to think afresh — and it will show you how to apply your thinking in the changing business environment to create new business models that suit the modern business reality a lot more.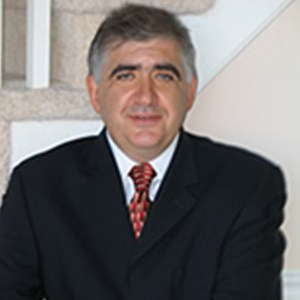 Gennady Teplitsky
Ex Vice President JPMorganChase New York
USE OF 5-STAR BUSINESS NETWORKS HELP TO MULTIPLY SPEED OF INNOVATION
INNOVATION
The speed of innovation has multiplied many times over. Use of 5-STAR Business Networks helps to multiply this speed of innovation, and if your company is not using these 5-STAR Business Networks for innovation then it is likely very soon your company will fall behind your competitors. That is how the chemicals companies are changing their business models from sellers of commodity chemicals to solution sellers, and most other industries are creating new business models today.

Dr Hanns Zeltinger
Former ClO DaimlerChrysler, Financial Services Asia Singapore
YOU WILL FIND WISDOM, OBSERVATIONS, AND INSPIRATION RELEVANT
I am actually the voice of the soon to be an available audio version of this phenomenal book. I was speaking to Mr. Sood about how there were so many parts of the book that inspired me, that there were times, I just stopped recording to really process what he was saying. You see, I am a teacher by trade, working in Arizona, and have been in the field of education for 9 years. I have a Bachelor's Degree in Education, with an emphasis on History, Geography, Political Science, and Anthropology, with a second minor in Anthropology as well. I also have my Master's Degree in Education, with regard to Curriculum and Instruction. As it turns out, Vivek Sood's book is relevant not only in the business sector but also in the business of education. I was able to identify several chapters that not only identified the organizational and structural problems that make our American education system somewhat ineffective but also begin to understand some solutions to the infrastructural nightmares as well. I look forward to really considering how 5 Star Business Networks can be applied to many organizations and know that whatever sector you are from, you will find wisdom, observations, and inspiration in the Vivek Sood's 5 Star Business Networks.
Source: Amazon Reviews

IF YOU BUY ONLY ONE BOOK THIS DECADE, MAKE SURE THIS IS THE ONE.
HIDDEN TREASURES
If you buy only one business book this decade, make sure this is the one. Your entire way of looking at the business world will change for good. You will discover hidden treasures in business networks you did not even know existed. Keep it on your bookshelf, give it to your key employees and friends, and make sure your enemies do not get hold of this book.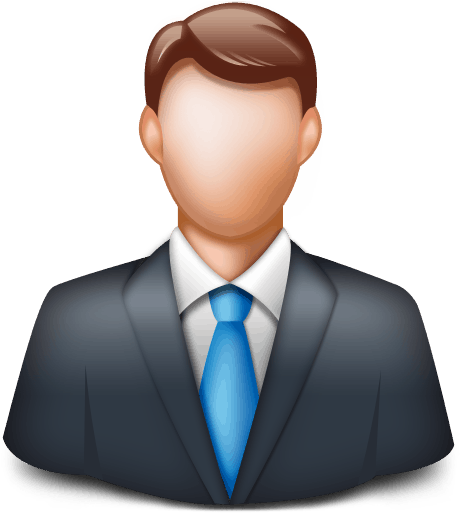 Cooma Chelliah
Ex Chief Executive Officer Encyclopedia Britannica Australia
I AM SURE THAT VIVEK'S NEXT BOOK WILL FOLLOW THE HIGHEST LEVEL OF THINKING
A GREAT READ
"The 5 Star Business Network" is a great read full of valuable thought. I'm sure that Vivek's next book will follow the highest level of thinking,

Bob Montgomery
Experienced Bank Executive and Global Thought Leader
PRINCIPLED APPROACH TO CONCEPTS - APPLICABLE TO A BROAD RANGE OF BUSINESS PROFESSIONALS
GROUNDED IN EXPERIENCE
Grounded in years of experience, Vivek truly understands the impact of the business networks that are the foundation of all businesses. I was fascinated to see that, although technology has forever altered some of the dynamics of the business network, really the core has remained the same. Without a phenomenal business network, success in modern commerce is nigh unto impossible. Vivek writes from a broader principled approach to the concepts, making this book applicable to a broad range of business professionals.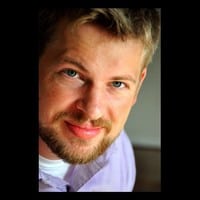 HE REALLY HAS AN AMAZING CAREER AND AN ATTRACTIVE WAY OF WRITING
AN AMAZING BOOK!
An amazing book! Very profoundly researched and written with great passion, inspiration, and lightness. Revealing insights not only for Trends like Freelancing and Business Networking but also on new Business Models that will determine our future. I also read "In Search of Excellence" during the time I was studying and I share the author's passion for constant learning. He really has an amazing career and an attractive way of writing! A "must-read" for current and future Business Leaders and Consultants!!!

WHETHER YOU ARE A CHAIRMAN OR A STUDENT — IT HAS IT ALL FOR EVERYBODY!
ORIGINAL LOOK
This book shines out of the pile not because it is an in-depth and original look into the power of the business networks, but because its author applied in it his rare passion, vision, common sense and innovation, which are core for today's business evolution, achieving results and leading and inspiring for a better world. Read this book if you want to be inspired in your daily activities, regardless of whether you are a chairman or a student — it has it all for everybody!

IT IS ESSENTIAL READING FOR CEOS AND EXECUTIVES
I HIGHLY RECOMMEND
The author brings his impressive wealth of experience, knowledge, and insight to bear on the modern-day functioning and systems of supply chain networks. The reader gets highly practical information and useful guidance that will enable their success. Supply chain networks are intrinsic to the success of any organization. Thus, I highly recommend "The 5-Star Business Network." It is essential reading for CEOs and executives who aim to achieve an efficient, sustainable, and reliable supply chain network for their company.

EXPECT T0 HEAR A LOT
Surpasses Top-Tier Strategy Companies
"Expect to hear a lot more good things about GSCG in the coming years. Its contribution to its client's businesses far surpasses any top tier strategy company."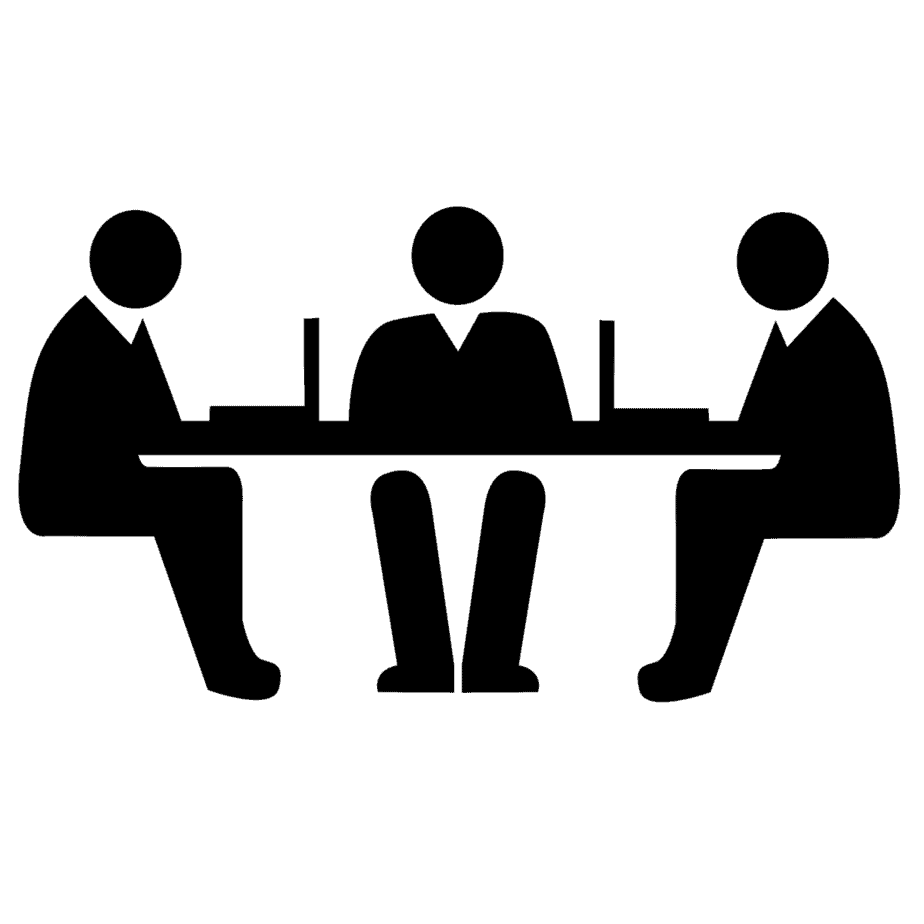 LOGISTICS SERVICES COMPANY
Director
WORLD'S BEST PRACTICES
Sensitive Perspective
"GSCG's experience and understanding of Supply Chain is deep, ... helped to come up with a sensitive perspective of the world's best practices on the supply chain."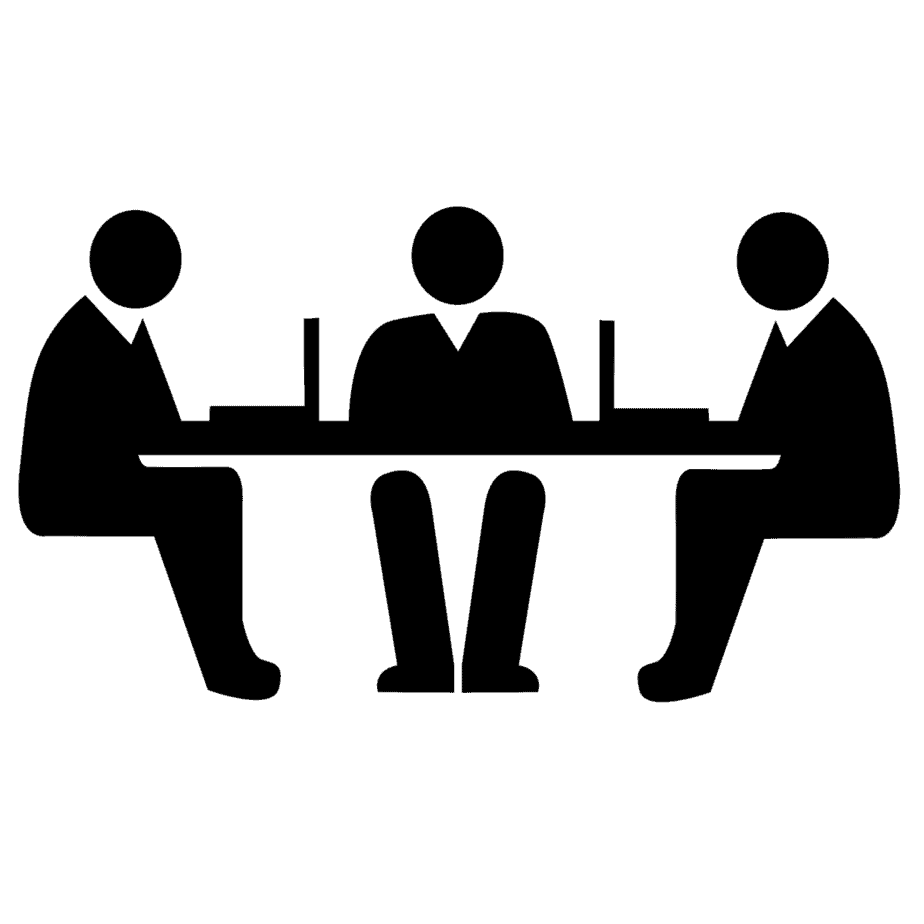 NATIONAL TRADE BODY
Director
UNIQUE SOLUTIONS
"GSCG's strength is its ability to quickly grasp the nature of a business and its complex issues then draw upon their range of business and industry experience (not available to internal and industry-specific staff) and offer hybrid and/or unique solutions and offerings."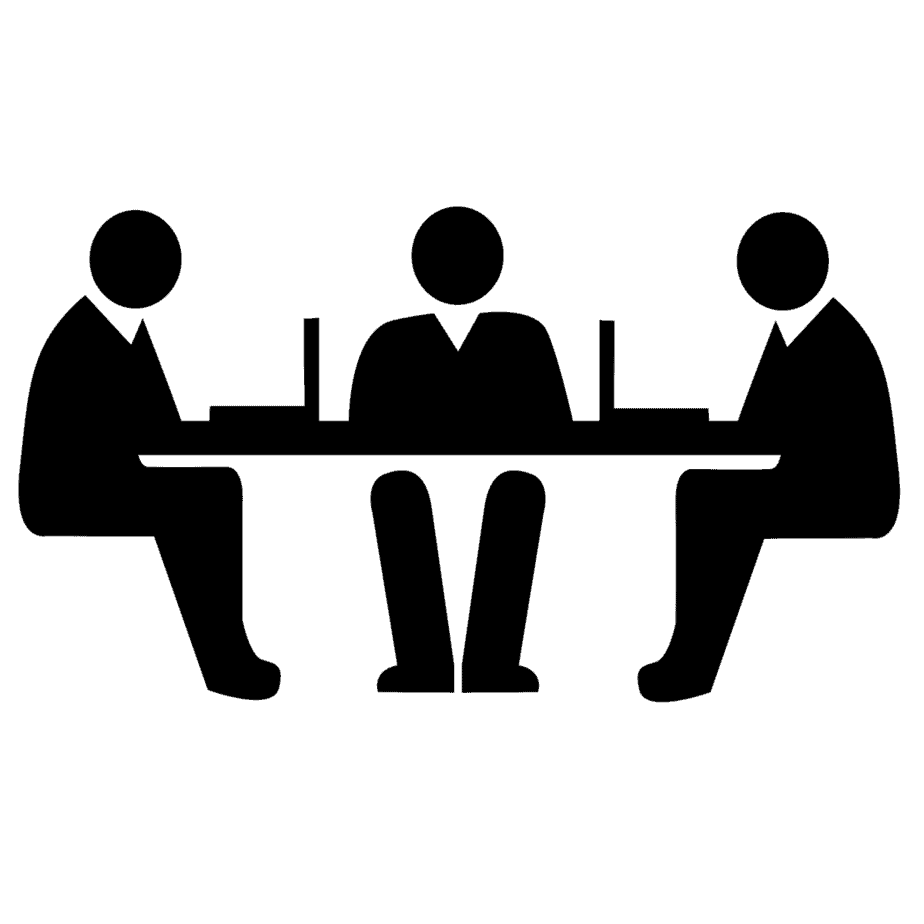 BANKING INDUSTRY LEADER
Senior Executive
RARE TOP-TIER COMPANY
Very High-Level Strategic Thinking
"Global Supply Chain is one of those rare top-tier company in the world of Supply Chains who combine immense practical experience with very high-level strategic thinking to create unique and invaluable supply chain solutions."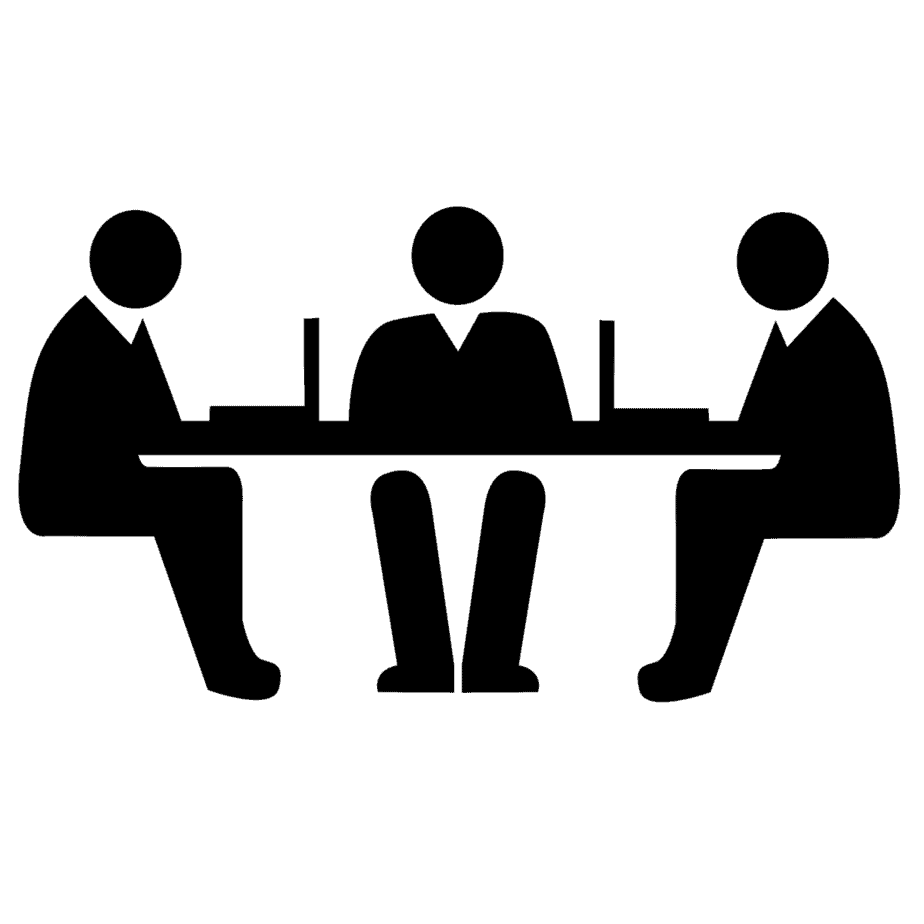 LOGISTICS INDUSTRY
Mergers & Acquisition Legend
OPTIMAL SUSTAINABLE SAVINGS
I Whole - Heartedly Recommend
"Global Supply Chain's team was unique in having a single-minded focus on creating optimal, sustainable savings through a fit-for-purpose supply chain transformation. No cookie-cutter approaches mundane results here. I whole-heartedly recommend their work without any reservations."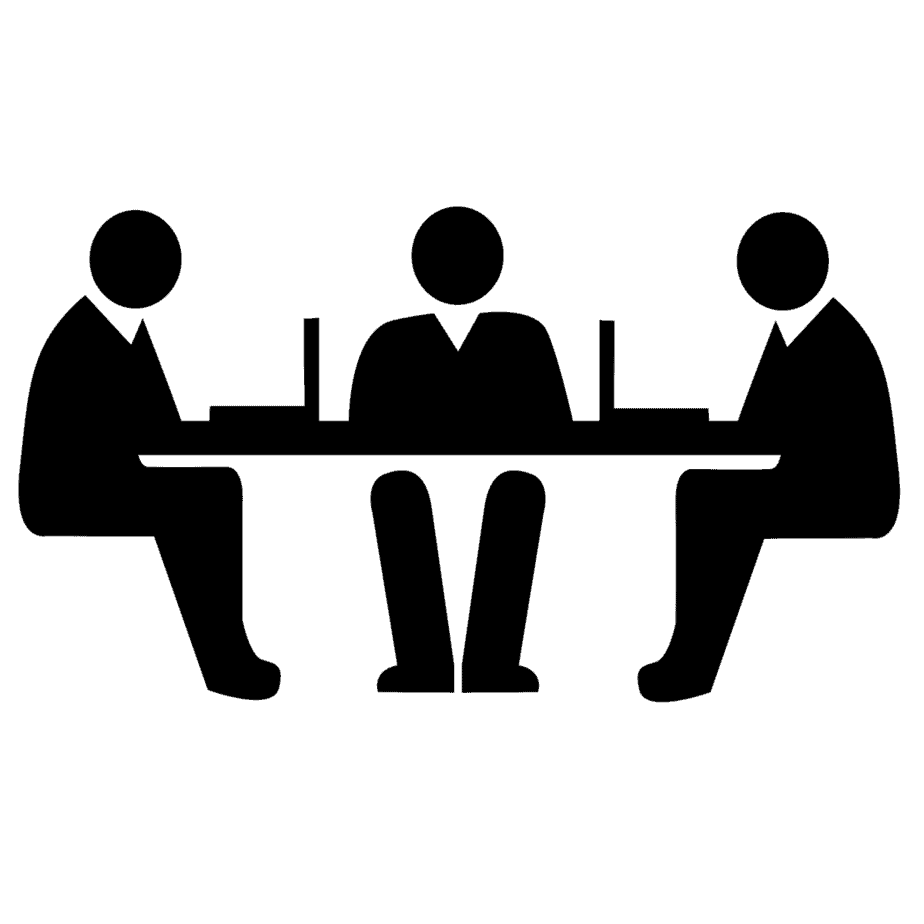 AUSTRALIAN COMPANY - GLOBAL SECTOR LEADER
Senior Executive
DEMONSTRATED PROFESSIONALISM
"I have worked with GSCG in the Mining Industry and they demonstrated a high degree of professionalism in all projects entrusted to it. Well rounded skills as well specialist knowledge in Shipping and Logistics which is a great asset to any organization seeking innovative solutions to any burning business platform !!"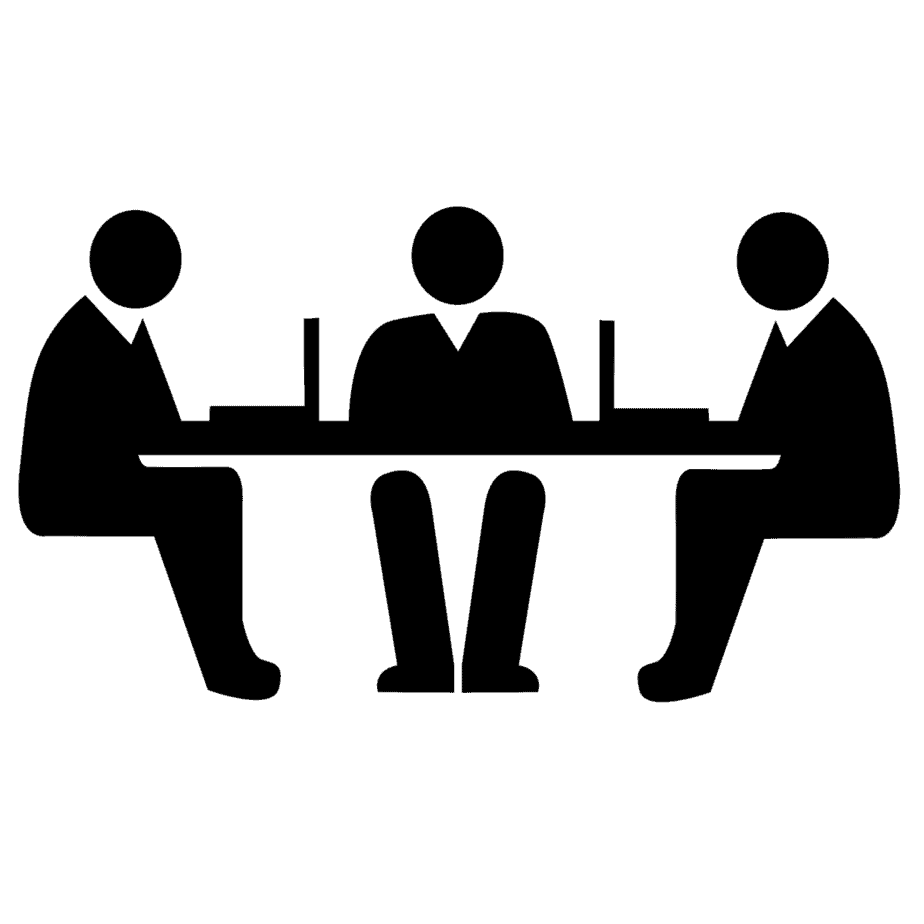 LARGE AUSTRALIAN MULTINATIONAL
Senior Shipping Executive
HIGHLY PRACTICAL SOLUTIONS
"Global Supply Chain Group has outstanding knowledge and understanding of complex supply chains in a regional and global setting. The team's ability to quickly identify the key drivers of supply chain effectiveness and then present highly practical solutions to all levels, along with the willingness to be involved and take responsibility for delivering the outcomes he proposes, makes it one of the stands out consulting company I have worked with. "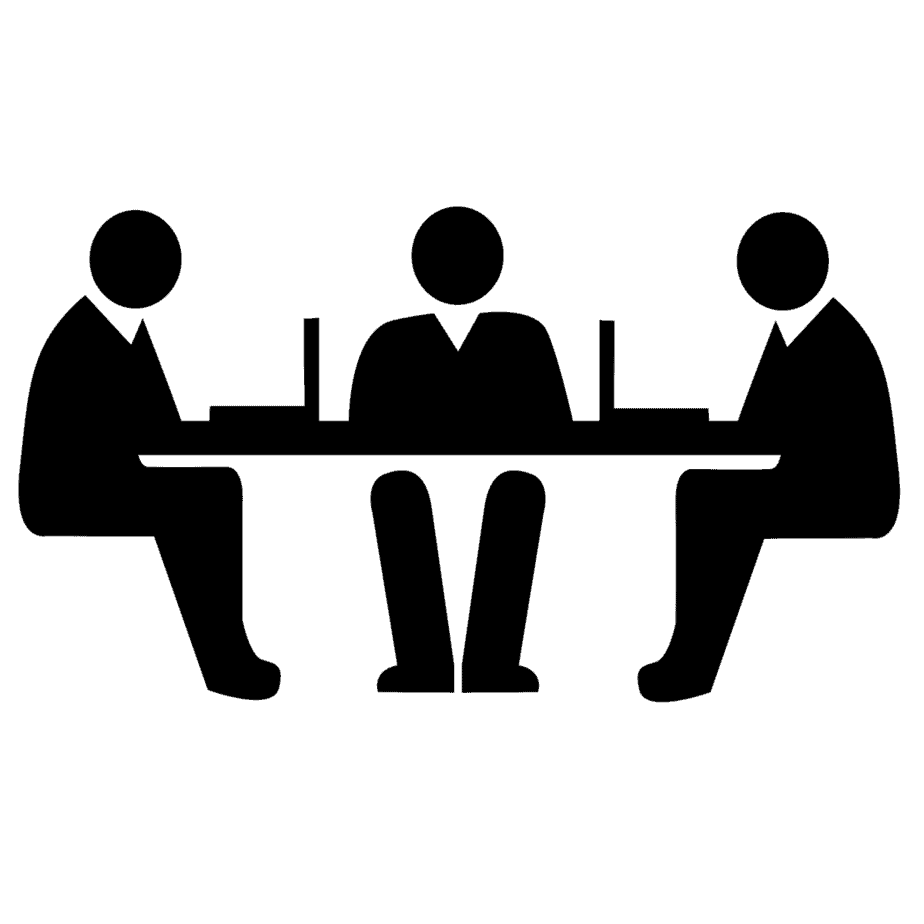 LARGE AUSTRALIAN MULTINATIONAL
Senior Transformation Expert
VITAL EXPERTISE
"Global Supply Chain Group has a wide spectrum of expertise that is vital in an extremely competitive global "end to end" supply chain environment. The ideas and sound research provided a sound understanding of both challenges and opportunities that result in realizing significant value both in the bottom line and through risk mitigation. "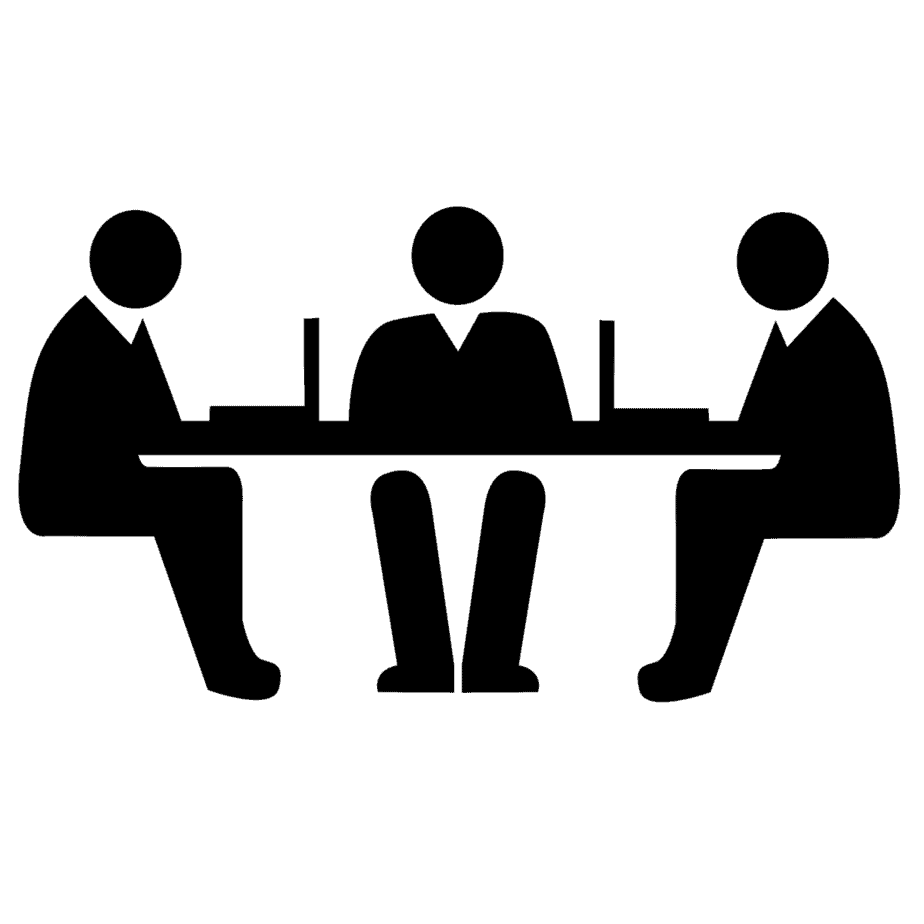 GLOBAL MAJOR OIL CORPORATION
Senior Executive
POWERFUL MIX CUAL
"GSCG is legendary in its ability to add value to shipping, logistics, and transportation companies - whether in mergers and acquisitions, financing, strategy, or operations. Its knowledge, skills, and experience all combine to form a powerful mix."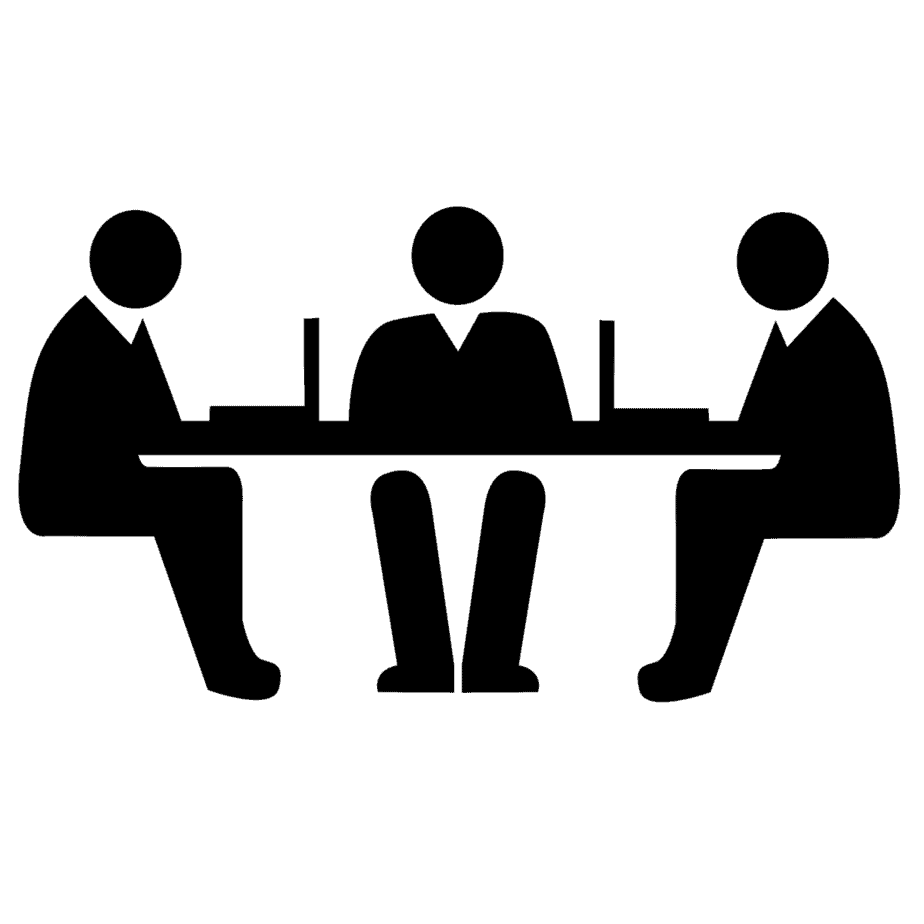 TOP 5 GLOBAL SHIPPING CORPORATION
Senlor Operations Executive
IMPECCABLE INTEGRITY
"Two things I noticed about GSCG when I worked with them were their impeccable integrity (and commitment to the project) and their strategic thinking capability. With their depth of experience and ability to transcend cultures, the company will be a huge success in the coming years. Good Luck!"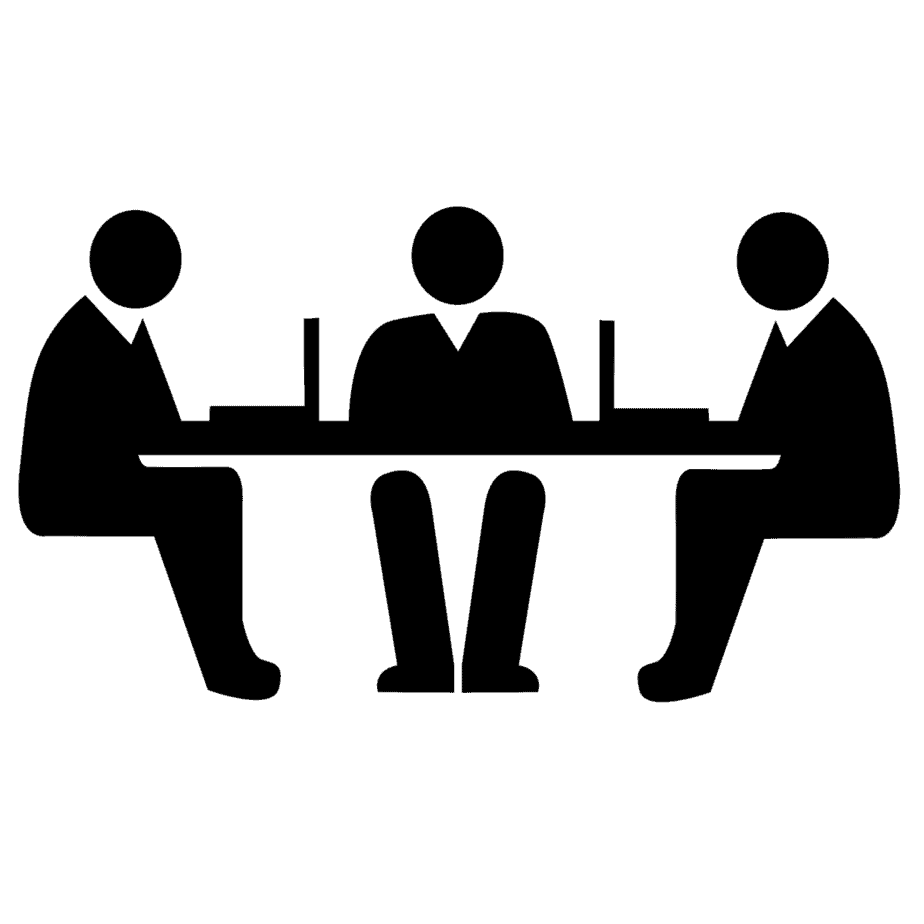 GLOBAL AIRCRAFT PARTS CORPORATION
Director of Sales
LEADING EDGE IDEAS
"They helped us challenge our whole supply chain process to identify and deliver significant improvements. These improvements ranged from leading-edge ideas to the application of proven fundamentals. Its attention to detail and pragmatic approach ensured we were successful in a systematic and sustainable manner. "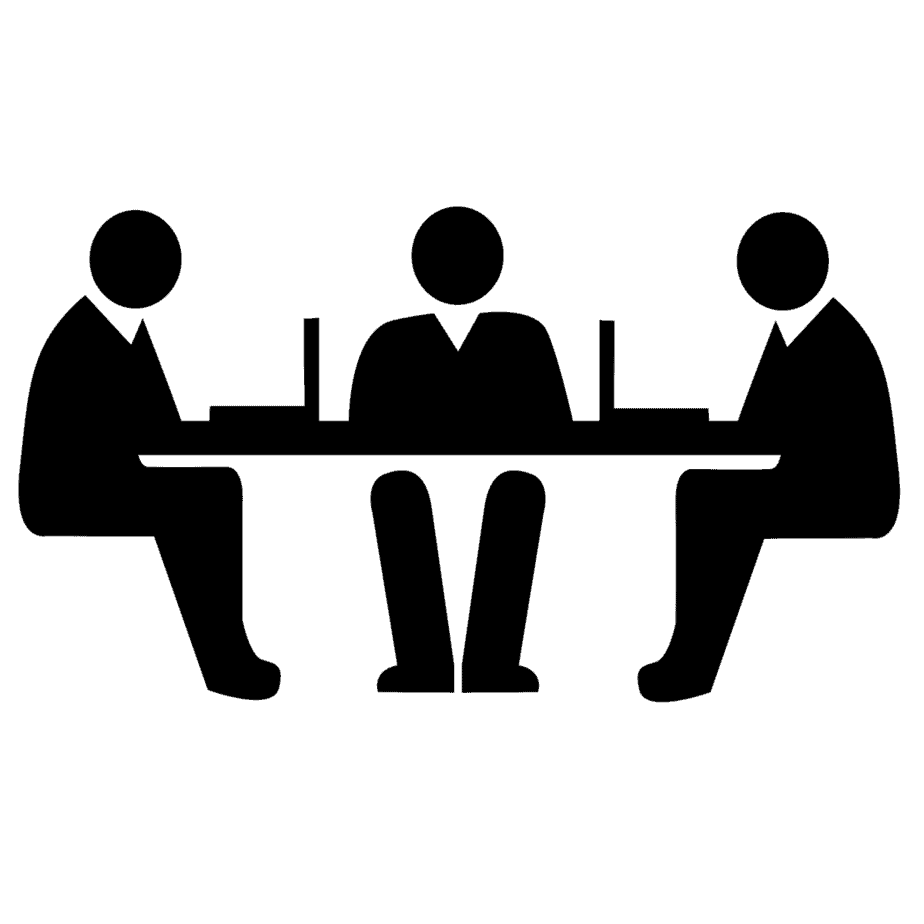 GLOBAL CHEMICALS CORPORATION
Regional Supply Chain Head
OUTSTANDING RESULTS
"GS(G created outstanding results in our airline Maintenance and Supply Chain. Its understanding of the business situation, the ability to simultaneously see detail and the big picture and emphasis on looking for the best way forward were responsible for the results. I fully endorse and recommend 6SG for creating-outstanding transformations in complex operational situations. "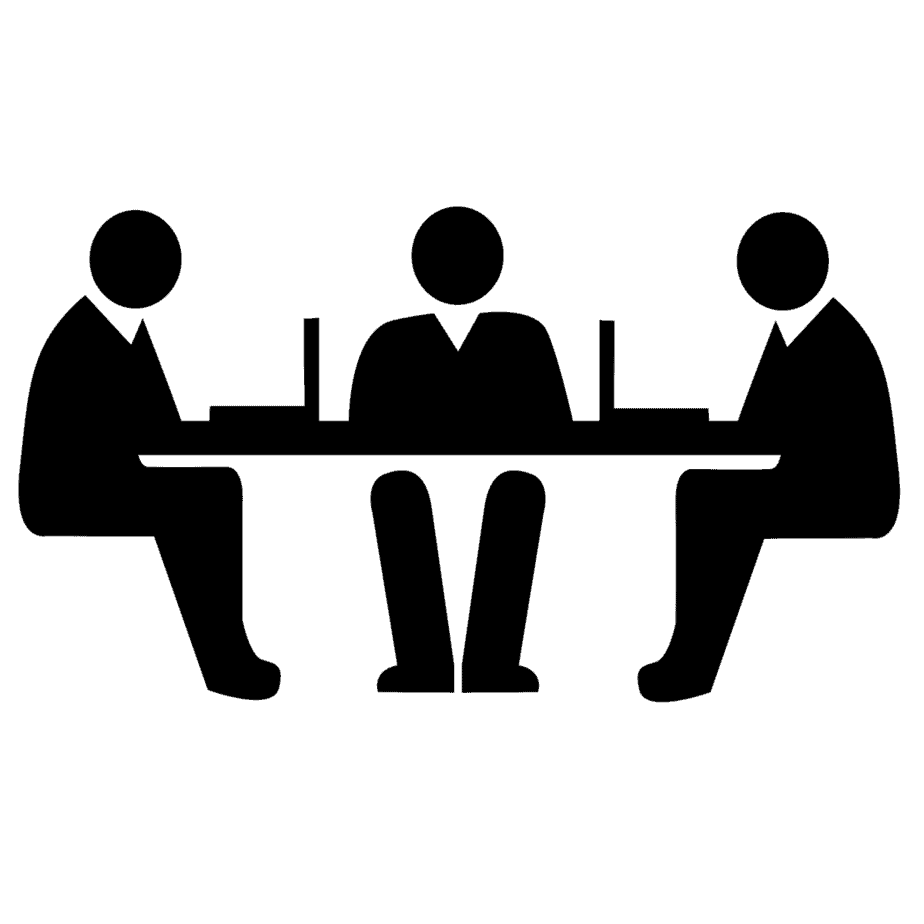 GLOBAL AIRLINES
Head of Maintenance
UNBEATABLE CREDENTIALS
THE RESULTS SURPASSED EXPECTATIONS
"GSCG's supply chain credentials are unbeatable - in finance, strategy, and operations, we have not found a better results-oriented company. The results surpassed our expectations. GSCG's results speak for themselves. "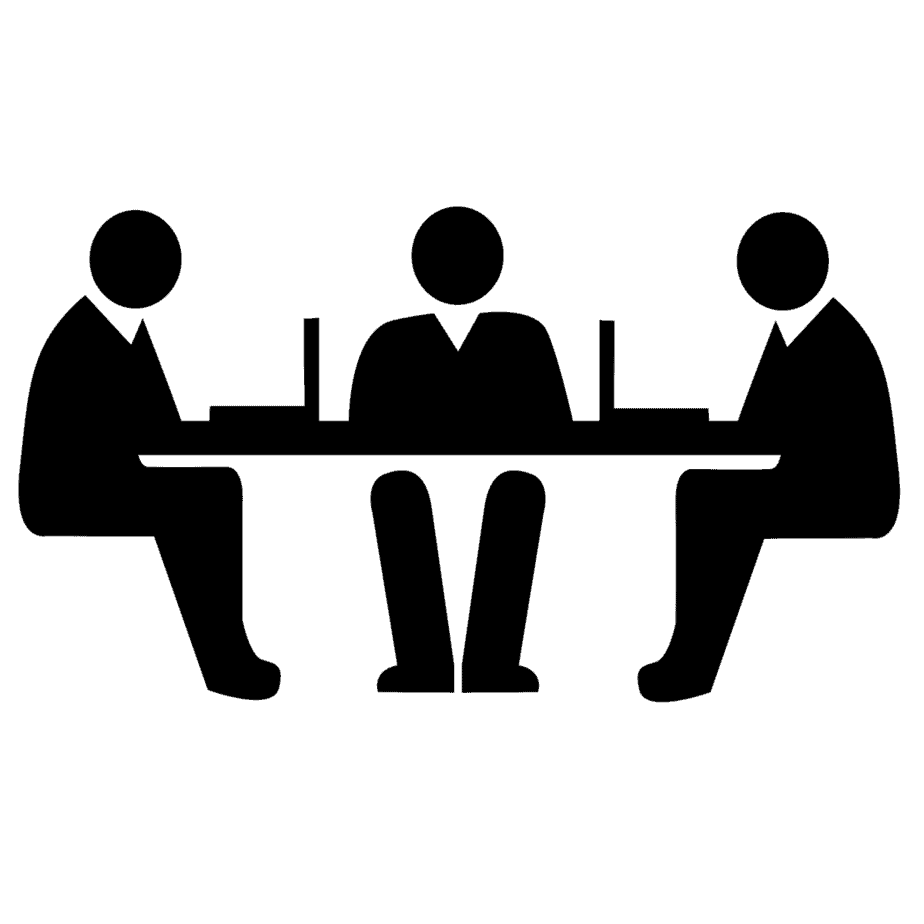 GLOBAL OIL AND GAS SHIPPING COMPANY
Senior Operations Executive
Did You Boost Your Business Growth?
After Learning Advanced Outsourcing Course
Share Your Experience and Get Three Chapters From Any Of Mr. Supply Chain's Book
What was your experience with our online courses?