THE SUPPLY CHAIN EDGE FOR CFOs
Your company is likely to be already as close to excellent in finance and accounting as is possible.
Yet all this financial nous does not automatically translate into profits.
Why?
What is the reason for the GAP?
How can CFOs and finance professionals add even more strategic value to their corporations?
Let us look at the big picture.
There is something that sets you apart from your peers.
As per a rough estimate, out of 150 personnel who enter as finance professionals only one makes it to the apex.
Functional excellence, dedication to your craft and a strategic mind-set sets you apart from the others. It is not an easy journey. In fact quite the contrary.  
But, those who reach lofty heights rarely rest on their laurels for too long.  You know that nothing stands still for too long.
There is, however, an ironical conundrum.  What got you here, will rarely take you much further.
Why?
The Rules Of The Game Change Hereafter
Functional excellence is not sufficient. Even strategic thinking is not. If you want more evidence of this, read pages 14-16 in this extract.
Cross-functional integration separates those who are favoured by the boards. Supply Chain 3.0 matters to CFOs. Here is why.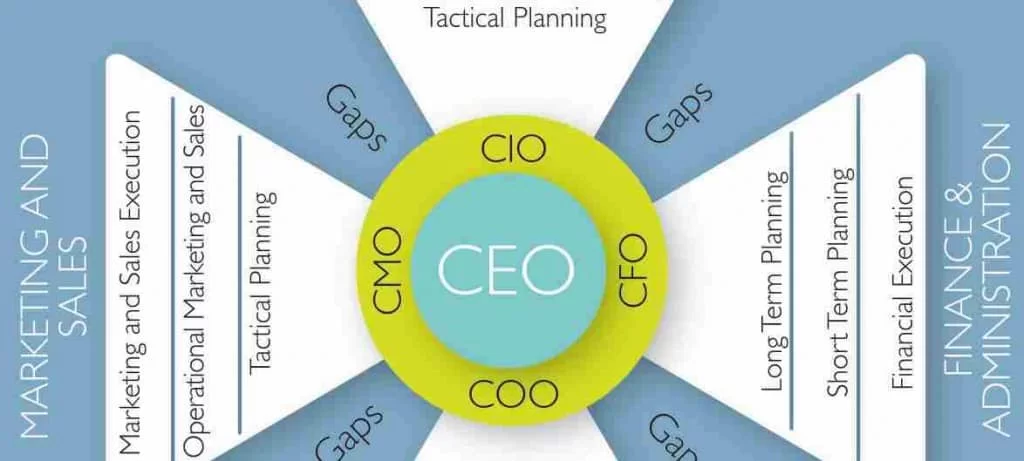 Why You Should Get This Special Report?
CFOs are perfectly positioned to translate today's intense pressure into profitable opportunities of tomorrow. Supply Chains and business networks are neat tools to make that transformation.
The question ''How do I get this done?'' is exactly what is addressed in this special report.
This is a part of our intellectual property armoury that can be deployed to win your business transformation success.
As with any product of our supply chain know-how, you can be sure of the quality distilled from over 400 successful projects and decades of experience laying out Supply Chain for CFOs.
More specifically, you will explore in this special report:
 What lies beyond cost-to-serve accounting systems

 Why timeliness of information is so important

 How Supply Chain 3.0 can improve your company's cash position

 How it can also give you a sustainable path and smooth out earnings in volatile times

 And many more insights from our supply chain veteran with sound finance background
There is basically no catch. Why pay hundreds of thousands of dollars for a strategy project with a top-tier branded firm when for a fraction of the price you can get the key insights to use in your own business?
The report will be sent to you via an express courier (we have accommodated requests for soft PDF copy in the past, and can do so in some circumstances).
Standard copyright conventions apply. But it is a one-time payment that covers all future updates (roughly every 18 months) to the document as we keep adapting to business trends.
ABOUT THE PRINCIPAL AUTHOR
Today, Vivek and his partners are among 20-30 people on the planet earth who have this deep understanding of supply chain systems, practices and tools. CEOs, COOs, executives and Boards call them in most challenging situations once they know the full potential of supply chain based transformations. Following are key milestones in Vivek's journey:
Started in 1983 as a merchant navy cadet at 18 years age, worked his way to qualify as a Captain – qualified to take command of any merchant ship, worldwide.
Earned a top tier MBA from UNSW at the top of his class.
Joined highly regarded strategy consulting firm Booz Allen & Hamilton, consulting to the CEOs, Boards and senior management of global corporations within Australia.
To learn and specialise in supply chain – against all odds, sought out the co-inventor of supply chain in Germany and convinced him to be a partner in his firm, GLOBAL SUPPLY CHAIN GROUP, launched in January 2000.
More than 500 successful blue chip projects with high impact business transformations in large corporations using the full power of SUPPLY CHAIN MANAGEMENT.
4 Seminal and path breaking business books IN SUPPLY CHAIN MANAGEMENT – these are available in bookstores and universities and libraries worldwide.
Our Clients say it better than we ever could: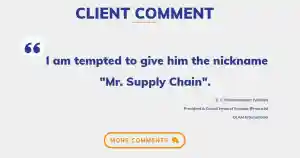 Our Clients come from a variety of industries – yet they have a common element. They rarely rest on their laurels, and are always looking to do better with less resources.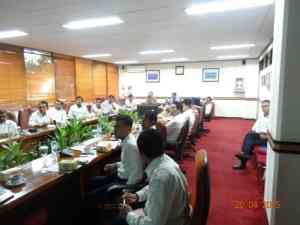 OUR PROJECTS - EFFECTIVE TRANSFORMATIONS
In the last 20 years we have completed more than 500 projects. Click below to see a sample of our projects.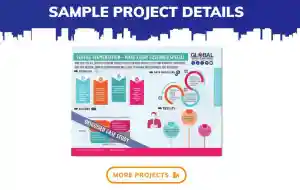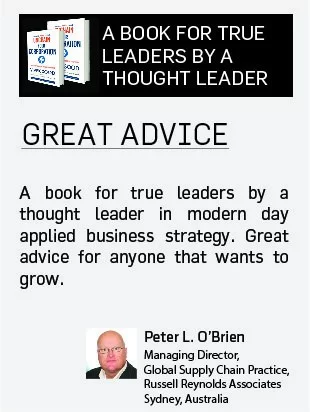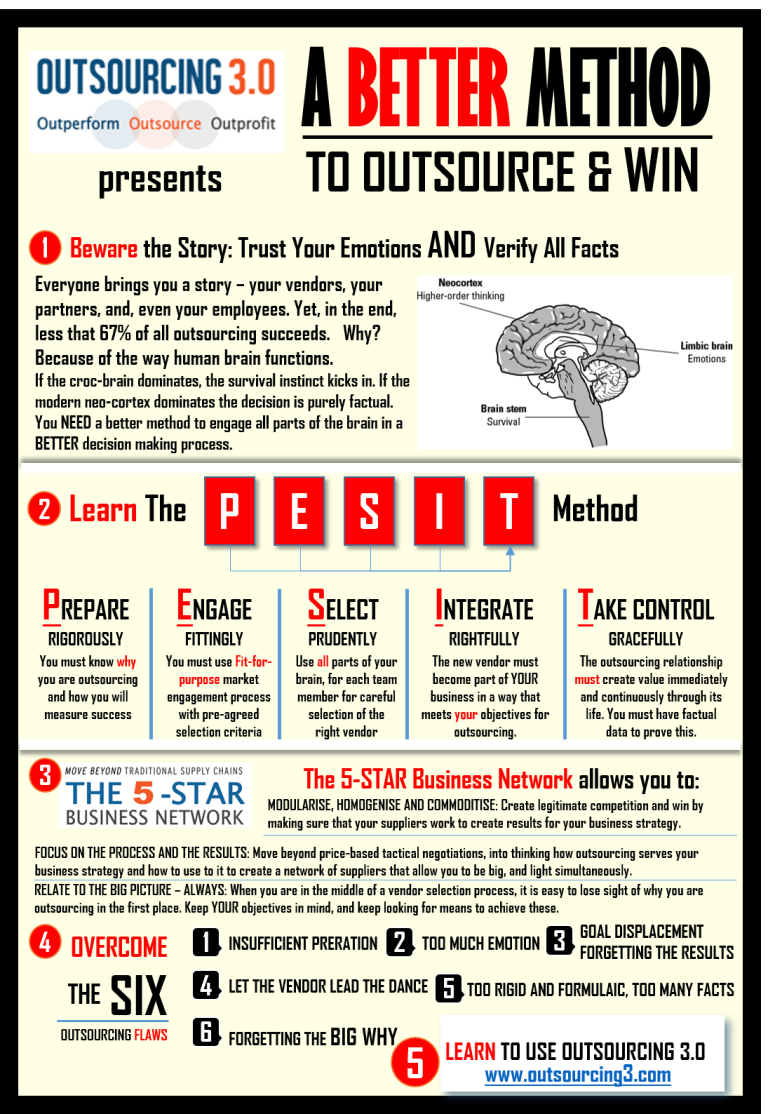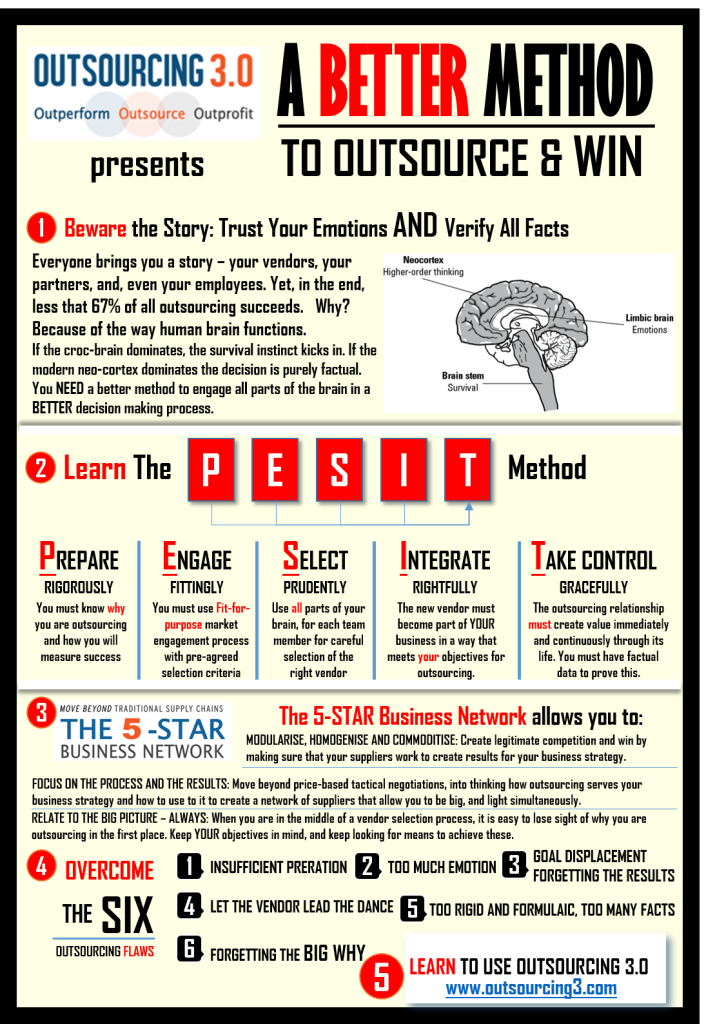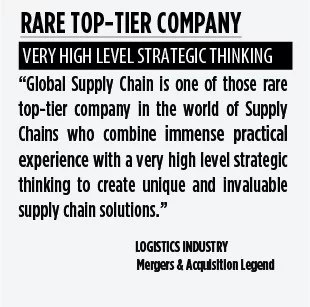 4 Major Area's To Focus To Achieve Sustainability In Supply Chain