Mainstream corporations are really "Going Green". And if you need more proof, it has just been announced that Kodak Eastman has won the highly coveted Green SC award 2007.
There were 5 finalists in the newest and most interesting category – The Green Supply Chains Celebration Awards this year: BAYER, CIBA, Eastman Chemicals, Pfizer & Shell. The nominations and judging process was rigorous and lengthy.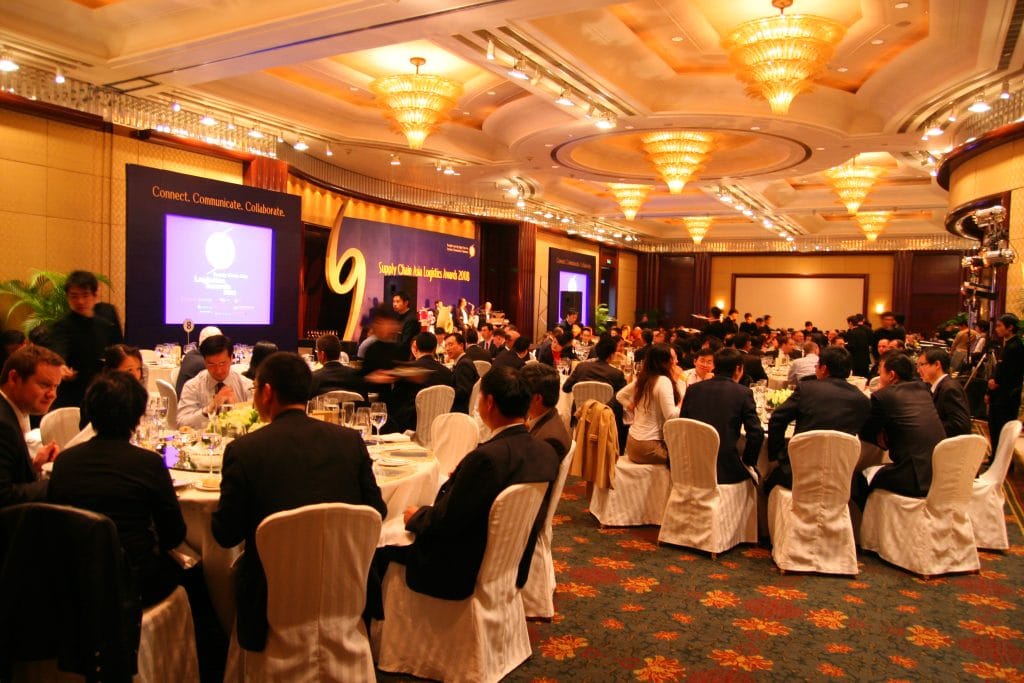 The awards ceremony was a glittering dinner of the industry's who's who at the Hong Kong Convention Centre. On the night of November 22nd in Hong Kong at the gala dinner Dr. Wolfgang Partsch of Global SC Group announced the winner with his customary flourish – Eastman Kodak. Eastman spokesperson submitted "We have been experiencing a changing competitive landscape with globalization and the advancing technologies. These have created a more demanding set of market requirements such as a more reliable supply management and "customized" product. We envisage the growth of Eastman will lead to a broader and more complex SC and this increase in complexity, combined with higher customer expectations, will put a lot of pressure on the SC.
We continually promote the principles and practices of Responsible Care by sharing experiences and offering assistance to others who produce, handle, use, transport or dispose of our chemicals." The judges certainly agreed – they awarded the coveted prize to the company. While presenting the award on behalf of the sponsors, Global SC Group,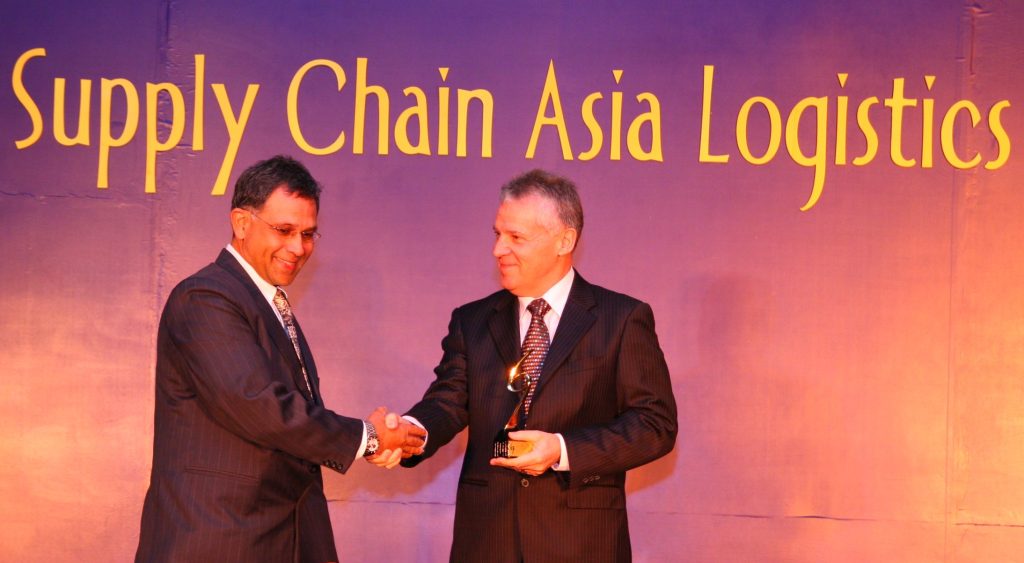 Dr. Wolfgang Partsch the senior partner from Munich and the man widely credited with co-creating the terminology and methodology of Stock Chain Management over 25 years ago said "Going Green is about more than just reducing packaging or your carbon footprint.
It involves making environmentally-wise choices in stock chain design and execution, including managing the reverse stock chain to efficiently manage and remove waste.
This can be accomplished by a few key initiatives within extended stock chains including:
Total SC Visibility
True Collaboration amongst Channel Partners
Timely Planning and Communication
Going Green Supply Chains Celebration
However, "Going Green" starts in your brain and moves through actions into endurable and profitable results. We at Global SC Group work with motivated and innovative clients on "Green Strategies" which enable more profitable growth". Aside from the sponsors such as Global SC Group, Agility, Emirates Shipping Line, LRQA, TT Club and Virgin Atlantic, other attendees at the event included: DP World, Dubai Logistics City , Emirates Sky Cargo, DHL, UPS, Fedex, Schenker, KN, Li & Fung, Cargolux, Cathay Pacific, Maersk, Evergreen.
Mr. Vivek Sood, the Managing Director of Global SC Group the sponsors of the award stated "we are excited to sponsor the inaugural Green Supply Chains Celebration Award.
Our current research delves deeply into extending the supply chain disciplines into Green Supply Chain arena. We are looking forward to sponsoring this award for many years to come, and work with corporations to make their Stock Chains more green."
About Global Supply Chain Group: Global SC Group is pro-active in creating, configuring, and formulating effective, secure and sustainable supply chains around the world.
With a collective supply chain experience of more than 120 years, the senior team in Global SC Group has worked on more than 100 blue chip projects on all continents adding in excess of $1.5 Billion in value to their clients' businesses.
Large corporations rely on Global SC Group to deliver outstanding results in their stock chain strategy, supply chain sustainability, supply chain security and stock chain performance.
0
Years
0
Blue Chip Projects
$
0
Billion
Global SC Group works very closely, and sometimes anonymously, with the senior executive teams of large corporations to help them win outstanding Global Supply Chain Advantage through:
Why Is Green Supply Chains Celebration So Famous?
Supply Chain Transformations and Design,
Supply Chain Strategies and Execution,
Supply Chain Infrastructure and Efficiency,
Supply Chain Information technology and Integration
Supply Chain Processes and Personnel