THE 5-STAR BUSINESS NETWORK
AND THE CEOs WHO ARE BUILDING THE NEXT GENERATION OF SUPER CORPORATIONS WITH IT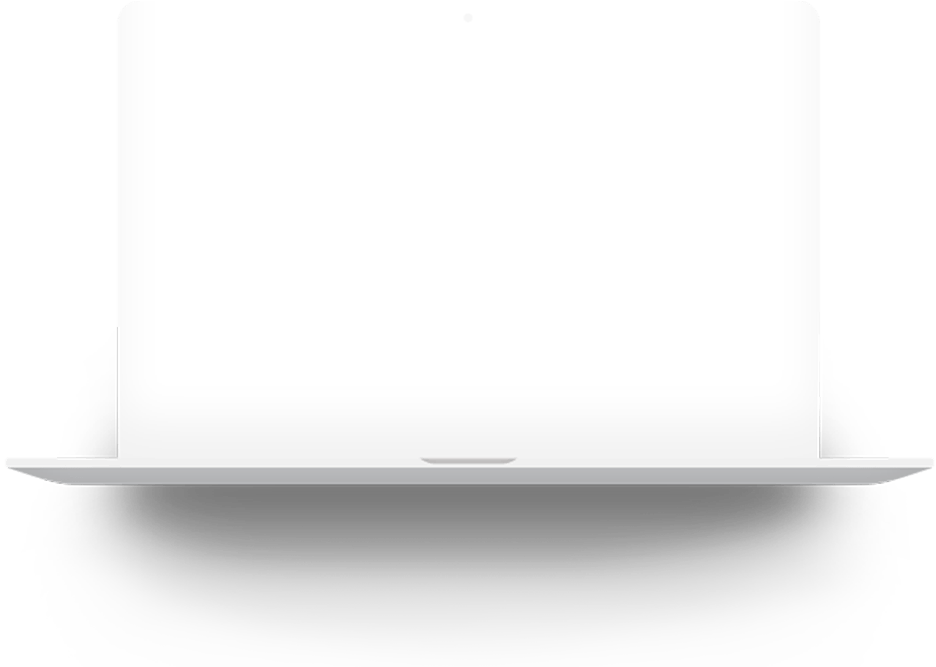 ​5 Star Business Network Methodology
​Frequently the readers of books such as this come up with an objection about the companies used as case examples for the concepts. This is an understandable objection. What if your industry or geography is not represented in the case examples used through this book?
Does that mean that the concepts in the book are not useful for your company or situation?
Chances are that there are other companies – both in your industry, and in your region – who can be used as a benchmark and example.  Let me show you how our research team conducted the research to find suitable companies to look at for our work for this book.
This is not a Warren Buffet style fundamental analysis for finding suitable investments.
To start with a caveat – this research is not focused on investigating suitable investment opportunities, and should not be used as such.  The sole focus of this research was to gauge the 5-STAR business networks of the companies on the 5 critical variables of interest to us – Fire-Aim-Ready Innovation, $eed-to-$tore Efficiency, Transaction Optimization Profitability, Advanced Product Phasing, and, Results-focused Outsourcing and Modularization. Because no databases are available with data for these variables we had to use proxies for the purpose.
We started with a universe of nearly 1,200 companies and tracked their performance over 5 years – from 2007 to 2012. The reason for doing that is simple – most of your strategic decisions today will yield results only in three to five years time. Moreover, some of the variables, such as Advanced Product Phasing measure the performance over a period of time covering several product lifecycles.
Over the period of 5 years nearly 20% of the companies dropped out of database – due to mergers, acquisitions, change of ownership, dropping out of top 1200 or similar reasons. Out of the rest of the database many of the companies such as utilities, insurance companies and finance companies work in a highly regulated market environments and as such we found their data to be useless for comparison purposes. Without inside peek into the internal workings of these companies – financial proxies would simply not be able to approximate for the 5 key variables of interest.
For the rest of the companies we used profit margins as the proxy for $eed-to-$tore Efficiency, 5-year profit margin growth as the proxy for Transaction Optimization Profitability, inverse of PE ratio (Ratio of Market Value to Profits, or market price as a multiple of profits) as a proxy for Fire-Aim-Ready Innovation, Growth in inverse of PE ratio as a proxy for Advanced Product Phasing, and change in Forbes annual ranking over 5 years as a proxy for Results-focused Outsourcing and Modularization.
Why did we use these proxies?
None of the proxies would have perfect correlation with the variables. In fact if we had to measure the variables in a single company we will have to come up with a composite of multiple internal variables based on internal processes and their outcomes.  For this reason conducting a correlation test is not possible either.
Consider the figure 1 below which shows profits margins on sales for 2012 for 932 companies ranked in a descending order. The names of the companies are not shown on the figure, and all we are interested in is to divide this universe of companies into 5 sub-universes ranked by profit margins. The highest ranked 20% of the companies get a score of 5 on $eed-to-$tore efficiency because indeed profit margins are derived from efficiencies.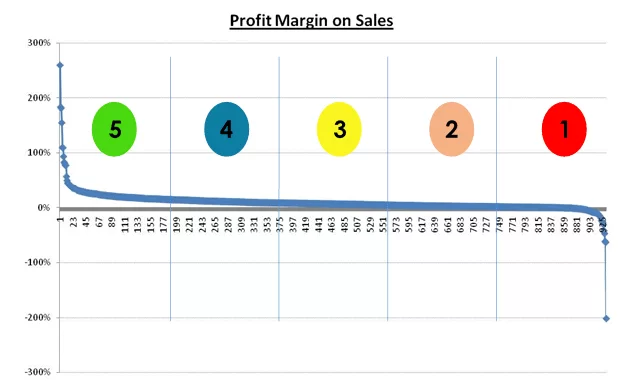 Figure 1 – Profit Margin 2012 for 932 companies
Even if in some cases, such as Amazon's margin of 1%, where the profit margins are very low placing them lower on $eed-to-$tore efficiency measure than would be warranted from other internal variables, this deficiency will be made up in other measures such as Market Value to Profits ratio (for example in Amazon's case it is 125 compared to the market average of 14.9).
Let us see how that happens.
Consider the figure 2 which shows similar detail for Market Value to Profits Ratio for the same 932 companies in a descending order. Obviously the order has changes this time and Amazon is not middle of the pack in this figure; rather it is one of the top performers. We use this measure as a proxy for Fire-Aim-Ready innovation – a variable which is notoriously very hard to define and measure. However, as a proxy, market price has built into it the expectations of future earnings coming from investment into useful and profitable innovation.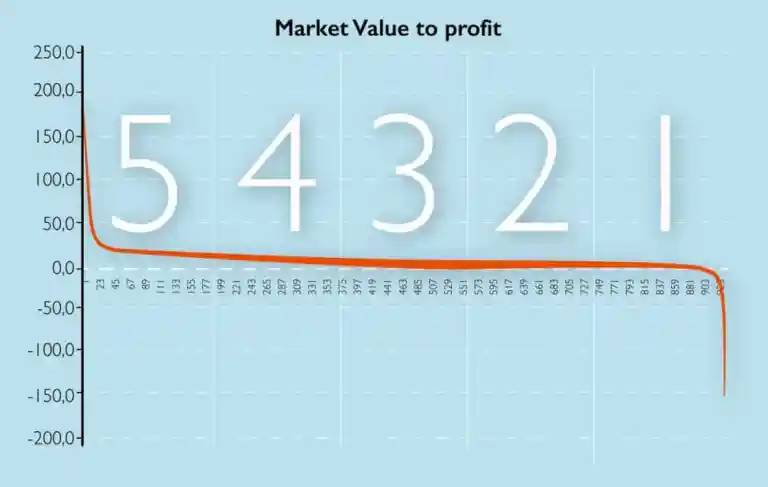 Figure 2 – Ratio of Market Value to Profit in 2012 for 932 companies
Again the proxy may not be perfect. For example Amazon is ranked one of the highest on this measure though there are other companies which might be far more innovative. However, when measured over a database of more than 1000 companies, and using rankings, rather than absolute numbers for these variables, it is possible to discernable spread of data on each of the variables of interest. Top 20% of the companies for each variable were given a score of 5, next 20% were given a score of 4 and so on, with the bottom 20% of the spread given a score of 1. 
Similarly suitable proxies were used for the other 3 variables – none of them are perfect, but altogether they do a good job of spreading out our universe of companies into meaningful sub-universes that the reader can use for his or her purposes. After ranking each company on each of the 5 variable we added the score and produced the company ranking list shown in Appendix 1.
So how do we use this table?
Consider the figure 3 below: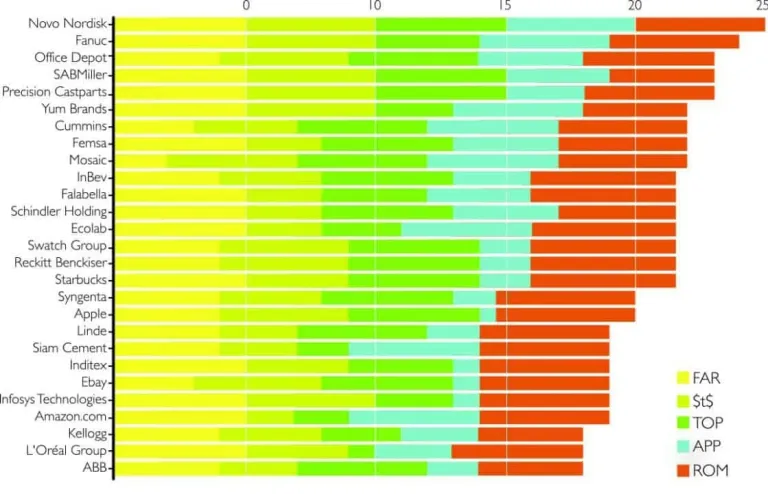 Figure 3 – Sample out of top 100 companies with 5-STAR Business Network
First thing that strikes us is that the sample incorporates companies from several different industries and different locations/regions. This is fairly typical of the entire universe of the companies we researched.
This does raise some interesting questions about the companies shown (for example about future product development capacity of Apple), but we will not get into those questions in this book.
Our purpose for this analysis is to draw some helpful hints for the readers. To start with – we notice there are companies from all industries and all over the world in this table. So readers who complain that they have no comparable companies can look at the closest match to their own operations and examine their operations in a lot more detail to find discernable lessons for themselves.
Moreover, the key questions from the Inditex case studies are still relevant here. The readers can ask the following questions:
How can I create my own business model – without copying the business network or model of the comparable company that ranks highest in my industry or region? What I can I learn from their  business model and apply with  authenticity, and originality to create a  fit-for-purpose business model for my business?
How can I fine tune my business model and the 5-STAR network continually as the circumstances change? What have other companies in my industry and region done as customer preferences evolve, newer suppliers become available, newer technologies come to the market and competitors change their strategies?
How can I make sure that whenever there is a big change in my business – merger, acquisition, divestment, expansion, new market entry – my business model and the 5-STAR network are re-created to correspond with the massive change?
How do I make sure that our people know our customers intimately because more we know about our customer, and faster we can translate that knowledge into products customers are willing and able to pay for, higher is our ability to win in the marketplace?
How can we make the customer knowledge as the primary source of innovation – keeping it in front of everything our company does?
How can we make our suppliers dependent on our business – becoming one of their biggest and best customers? What have others done to create a multitude of smaller suppliers – all part of their 5-STAR networks who play the game as per the masters' business strategy?
What are others doing in my industry or region to use technology to its best effect? How can we keep investing in technology to gain maximum advantage towards our business strategy?
How can we create a buzz in the marketplace around our products, around our brand, and around our offerings? How do others keep the marketplace buzzing as much as possible via customer networks and conversations and social media?
How do others outsource strategically, and modularize before outsourcing? How can we make outsourcing work for our business, now and in future?
There is nothing more powerful on earth than asking the right questions. If you choose the right companies from the table in Appendix, research their operations well enough and think deeply on each of the questions given above you will get a multitude of insights that will apply to your business.  In case you need help doing so, get in touch with me. Good luck.
FREQUENTLY ASKED QUESTIONS
VIP EDITION, HARD COVER, FULL COLOUR, PREMIUM PAPER, US$ 59
POSTAGE US $ 12 TO ANY PLACE WORLD WIDE, PLEASE ALLOW 1 WEEK FOR POSTAGE AND HANDLING
FOR SENIOR EXECUTIVES AND DIRECTORS
YOUR HIGHEST VALUE ADDED IN YOUR COMPANY