Revolutionizing Logistics: How Shipping by Rail Instead of Trucks Saved Our Clients Cost
In the world of logistics, transportation plays a crucial role in ensuring that goods reach their destinations on time and at an affordable cost. This is especially true for bulk
Click below to share this post
In today's fast-paced business world, transportation plays a critical role in ensuring that goods reach their destinations on time and within budget. With the rise of e-commerce and global trade, the demand for efficient and cost-effective transportation solutions has never been higher. One such solution is transporting goods by rail, which offers many benefits over other forms of transportation.
Why Transporting Bulk Goods by Rail is an Efficient and Cost-Effective Solution
Reduced transportation costs: Shipping by rail is significantly cheaper than shipping by truck, especially for long-distance shipments. This is because trains can carry much heavier shipments efficiently than trucks, reducing the cost per unit of cargo.
Improved transit times: Shipping by rail can be faster than shipping by truck, as trains can cover long distances in a relatively short amount of time. This improved transit time can result in faster delivery times, increased efficiency, and better management of inventory.
Increased safety: Shipping by rail is a safer form of transportation compared to trucking. This is due to the fact that trains are less prone to accidents and are equipped with safety features such as locomotive event recorders and automated train control systems.
Reduced damage to goods: Shipping by rail reduces the risk of damage to goods compared to trucking. This is due to the fact that goods are loaded directly onto the train at the origin and unloaded at the destination, reducing the need for intermediate handling and minimizing the risk of damage.
Reduced carbon footprint: Shipping by rail is a greener form of transportation compared to trucking, as trains produce significantly less carbon emissions per unit of cargo than trucks. This can help companies reduce their carbon footprint and promote sustainability.
Transporting goods by truck is a crucial part of the global supply chain, providing an essential link between manufacturers, distributors, and retailers. Trucking plays a vital role in facilitating the movement of goods across short and medium distances, with approximately 70% of all freight in the United States being transported by truck. In this article, we will look at the process of transporting goods by truck, its advantages, and challenges.
Shipping bulk goods by truck is a common method of transporting goods within and between countries. It offers door-to-door delivery and the ability to transport goods to remote areas, making it a convenient and flexible option. However, it can be more expensive than other forms of transportation and has a higher risk of accidents and incidents. Additionally, trucking produces more carbon emissions per unit of cargo, making it a less environmentally friendly option. The choice between shipping bulk goods by truck or other methods will depend on the specific needs and goals of each business, such as delivery time, cost, and environmental impact.
Advantages of Shipping Goods by Truck:
Flexibility: Shipping goods by truck provides a high degree of flexibility, as trucks can travel to a wide range of destinations and can be adapted to meet the needs of individual shipments.
Speed: Shipping goods by truck is often faster than shipping by sea, especially for short-distance shipments. Trucks can travel directly from the origin to the destination, reducing transit times and ensuring that goods are delivered quickly.
Door-to-door service: Shipping goods by truck provides a door-to-door service, making it easy for shippers to move goods from one location to another. This is especially useful for shipments that require a high degree of precision, such as perishable goods or time-sensitive items.
Challenges of Shipping Goods by Truck:
Cost: Shipping goods by truck can be more expensive than shipping by sea or rail, especially for long-distance shipments. The cost of fuel, labor, and maintenance can make trucking a more expensive option compared to other modes of transportation.
Traffic delays: Shipping goods by truck is vulnerable to traffic delays, which can result in increased transit times and reduced delivery times. This can be especially challenging in areas with high traffic volumes or congestion.
Environmental impact: Shipping goods by truck contributes to air pollution and greenhouse gas emissions, making it an environmentally challenging mode of transportation.
Our client operates a vast network of areas across the country, primarily relying on truck transportation to move bulk goods. However, the long-term costs associated with this mode of transportation have become a significant concern, as fluctuating global crude oil prices continue to drive up operational expenses and decrease company profits. Our team was tasked with finding an alternative to road transport over long distances that could integrate properly with their existing suppliers and customers. After conducting a thorough analysis, we recommended a hybrid approach that involves switching to trains for bulk transport and using trucks at train stops, offering the best of both worlds.
By shifting to shipping by rail for their bulk loads, our client was able to achieve significant cost savings. The lower cost per unit of cargo and fuel efficiency of shipping by rail allowed our client to reduce their transportation costs by nearly $1 million per annum. Additionally, the reduced handling costs and increased transit time allowed our client to better manage their operations and inventory, resulting in greater efficiency and cost savings.
Operate at less than capacity
In conclusion, shipping by rail is a cost-effective option for bulk loads that can help companies achieve their transportation and cost savings goals. With its lower cost per unit of cargo, fuel efficiency, reduced handling costs, and increased transit time, shipping by rail provides a compelling solution for companies looking to reduce their transportation costs. If you are looking to optimize your logistics operations and reduce your transportation costs, we encourage you to consider shipping by rail for your bulk loads.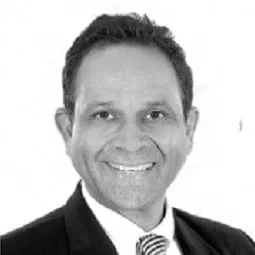 Vivek Sood: Sydney based managing director of Global Supply Chain Group, a strategy consultancy specializing in supply chains. More information on Vivek is available on www.linkedin.com/in/vivek and more information on Global Supply Chain Group is available www.globalscgroup.com 
Vivek is the Managing Director of Global Supply Chain Group, a boutique strategy consulting firm specialising in Supply Chain Strategies, and headquartered in Sydney, Australia . He has over 24 years of experience in strategic transformations and operational excellence within global supply chains. Prior to co-founding Global Supply Chain Group in January 2000, Vivek was a management consultant with top-tier strategy consulting firm Booz Allen & Hamilton.
Vivek provides strategic operations and supply chain advice to boards and senior management of global corporations, private equity groups and other stakeholders in a range of industries including FMCG, food, shipping, logistics, manufacturing, chemicals, mining, agribusiness, construction materials, explosives, airlines and electricity utilities.
Vivek has served world-wide corporations in nearly 500 small and large projects on all continents with a variety of clients in many different industries. Most of projects have involved diagnostic, conceptualisation and transformation of supply chains – releasing significant amount of value for the business. His project work in supply chain management has added cumulative value in excess of $500M incorporating projects in major supply chain infrastructure investment decisions, profitable growth driven by global supply chain realignment, supply chain systems, negotiations and all other aspects of global supply chains.
Vivek has written a number of path breaking articles and commentaries that are published in several respected journals and magazines. Vivek has spoken at several supply chain conference, forums and workshops in various parts of the world. He has also conducted several strategic workshops on various aspects of supply chain management. He received his MBA with Distinction from the Australian Graduate School of Management in 1996 and prior to these studies spent 11 years in the Merchant Navy, rising from a Cadet to Master Mariner.
More information on Vivek is available on www.linkedin.com/in/vivek  and more information on Global Supply Chain Group is available on www.globalscgroup.com
Click below to see related posts.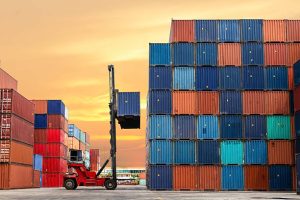 Explore the far-reaching consequences of plummeting shipping container prices on diverse industries, revealing the intricate connections shaping global trade, supply chains, and economic landscapes.
Read More »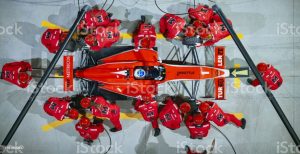 Explore the race day's heartbeat: the art of pit stops. Uncover the intricate logistics orchestrating split-second tire changes, refuels, and strategy adjustments that define Formula 1's high-speed drama.
Read More »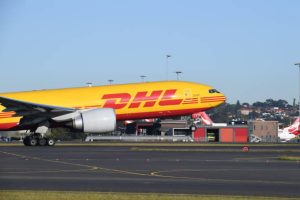 Discover the art of flawless travel logistics in the high-speed world of Formula 1. Uncover how precision planning and real-time coordination keep teams on track across the global circuit.
Read More »