SUPPLY CHAIN EXCELLENCE AWARDS
Supply Chain Excellence Awards - 2007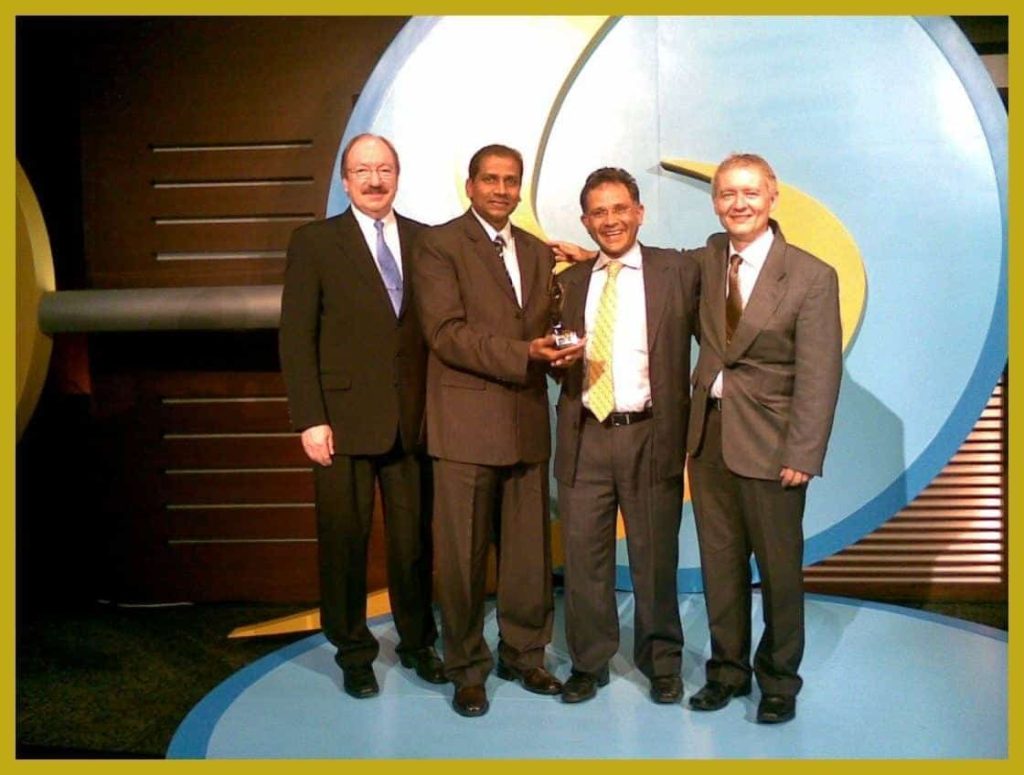 This photo shows the winner of the inaugral green supply chain award – Mr. Raymond Heman Regional Director of Eastman Chemicals with three representatives of Global Supply Chain Group – Dr. Wolfgang Partsch, Mr. Vivek Sood, and Mr. Tony Fedorowicz.
The award was sponsored by Global Supply Chain Group and awarded by a jury based on stringent criteria.
RECOGNIZING EXCELLENCE - 2008
The Green Supply Chain Award is aimed at rewarding organizations that have foreseen this trend and are making genuine efforts to minimize the environmental impact of their supply chain processes.
Aside from the sponsors such as ,Agility, Emirates Shipping Line, LRQA, TT Club and Virgin Atlantic, other attendees at the event will include: DP World, DubaiLogisticsCity, Emirates Sky Cargo, DHL, UPS, Fedex, Schenker, KN, Li & Fung, Cargolux, Cathay Pacific, Maersk, Evergreen, the Managing Director of Global Supply Chain Group stated:
We are excited to sponsor the Green Supply Chain Award since its inception in 2007 for three years running. Our current research delves deeply into extending the supply chain disciplines into Green Supply Chain arena. We are looking forward to sponsoring this award for many years to come, and work with corporations to make their Supply Chains more green.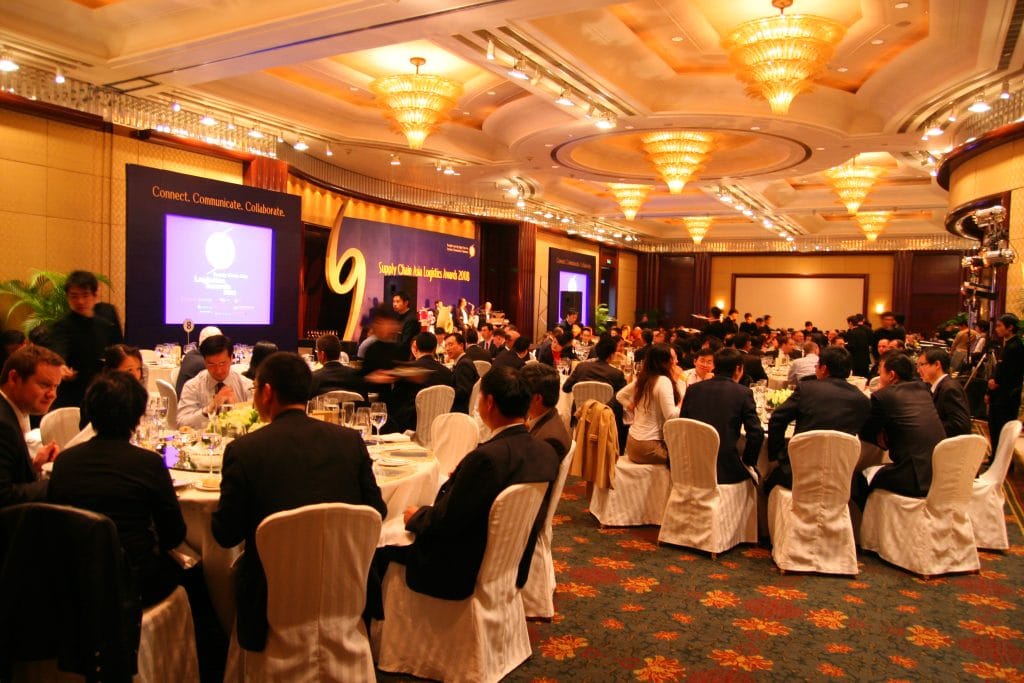 RECOGNIZING EXCELLENCE - 2008
Most Innovative Supply Chain Book In The Last Decade (2000- 2010)
Electronics – won by Flextronics
Pharmaceuticals – won by AstraZenenca
Consumer Goods – won by Unilever
Talent Development – won by AstraZeneca
Innovation in Technology – won by Hewlett Packard
This year's Awards ceremony that was held in Shanghai signaled the change of things to come for Supply Chain Asia Magazine. Celebrating its 10th anniversary (5 years at FTB Asia Logistics Awards and the other 5 as SCA Logistics Awards), the event started with the announcement of the new editor of Supply Chain Asia Magazine, Mr Sam Chambers, as well as the award of the inaugural Emerging Asia Supply Chain Awards, a joint collaboration between SCA and Accenture.
The Emerging Asia Supply Chain Awards witnessed its first 6 winners, recognized for their efforts and contribution to supply chain developments in the following areas:
The Annual Awards Winners this year also provided some surprises. Winners this year include:
Global 3PL of the Year – Agility

Asian 3PL of the Year – Kerry Logistics

Supply Chain Innovation Award – Toll Global Logistics

Risk Management Award – Kuehne+Nagel

Best Supply Chain Consulting Partner – Kong & Allan Consulting

Airfreight Forwarder of the Year – CEVA Logistics

Air Cargo Carrier of the Year – Singapore Airlines Cargo

Air Cargo Terminal of the Year – HACTL

Seafreight Forwarder of the Year – Kuehne+Nagel

Shipping Line of the Year – Maersk Line

Container Terminal of the Year – PSA

Green Supply Chain Award – Agility

Education & Training Award – The Logistics Institute Asia Pacific