This is new blog-Don't miss out!
The complex global supply chain has come to define our current economy.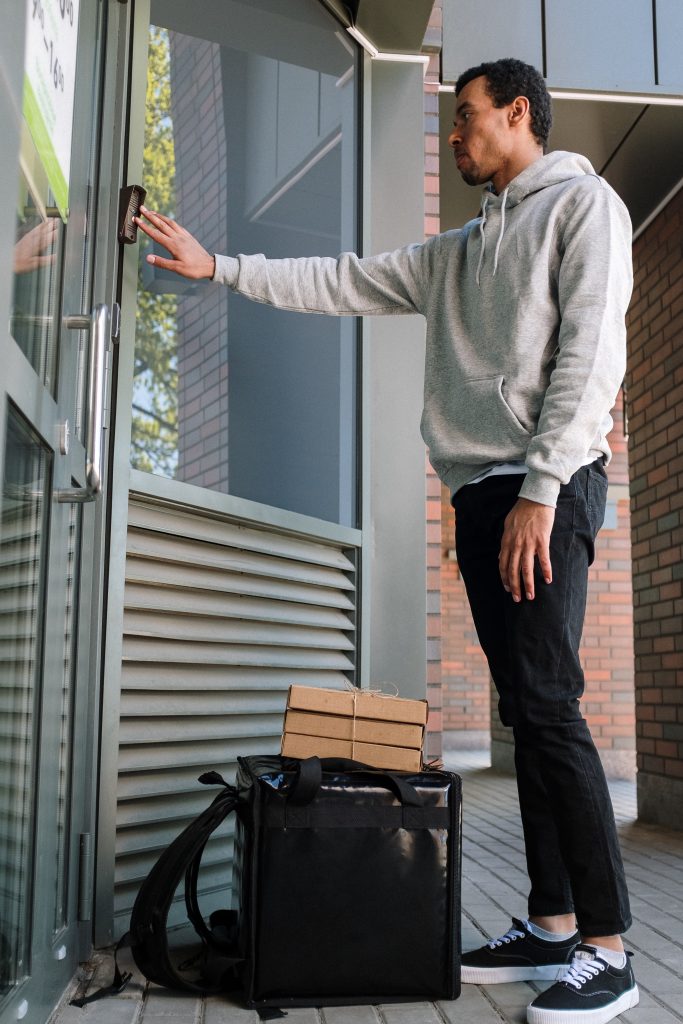 Global supply chain blogs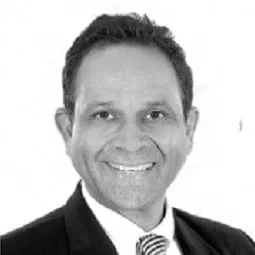 Vivek Sood: Sydney based managing director of Global Supply Chain Group, a strategy consultancy specializing in supply chains. More information on Vivek is available on www.linkedin.com/in/vivek and more information on Global Supply Chain Group is available www.globalscgroup.com 
Vivek is the Managing Director of Global Supply Chain Group, a boutique strategy consulting firm specialising in Supply Chain Strategies, and headquartered in Sydney, Australia . He has over 24 years of experience in strategic transformations and operational excellence within global supply chains. Prior to co-founding Global Supply Chain Group in January 2000, Vivek was a management consultant with top-tier strategy consulting firm Booz Allen & Hamilton.
Vivek provides strategic operations and supply chain advice to boards and senior management of global corporations, private equity groups and other stakeholders in a range of industries including FMCG, food, shipping, logistics, manufacturing, chemicals, mining, agribusiness, construction materials, explosives, airlines and electricity utilities.
Vivek has served world-wide corporations in nearly 500 small and large projects on all continents with a variety of clients in many different industries. Most of projects have involved diagnostic, conceptualisation and transformation of supply chains – releasing significant amount of value for the business. His project work in supply chain management has added cumulative value in excess of $500M incorporating projects in major supply chain infrastructure investment decisions, profitable growth driven by global supply chain realignment, supply chain systems, negotiations and all other aspects of global supply chains.
Vivek has written a number of path breaking articles and commentaries that are published in several respected journals and magazines. Vivek has spoken at several supply chain conference, forums and workshops in various parts of the world. He has also conducted several strategic workshops on various aspects of supply chain management. He received his MBA with Distinction from the Australian Graduate School of Management in 1996 and prior to these studies spent 11 years in the Merchant Navy, rising from a Cadet to Master Mariner.
More information on Vivek is available on www.linkedin.com/in/vivek  and more information on Global Supply Chain Group is available on www.globalscgroup.com
Click below to share this post
As the physical component of wellness, physical activity plays a major role in maintaining overall well-being. Physical activity is any bodily movement produced by skeletal muscles that require energy expenditure. It includes activities such as aerobic exercise, strength training, flexibility exercises, and sports. Regular physical activity has numerous positive effects on health and contributes to the prevention or management of many chronic diseases.
The primary benefits of regular physical activity are reduced risk of obesity; improved bone and muscle strength; improved joint function; improved balance for reducing falls; lower blood pressure; better sleeping patterns; the increased metabolic rate for burning calories more quickly; reduced stress levels; enhanced mental health and mood improvement. Many studies have proven that engaging in physical activities improves the quality of life.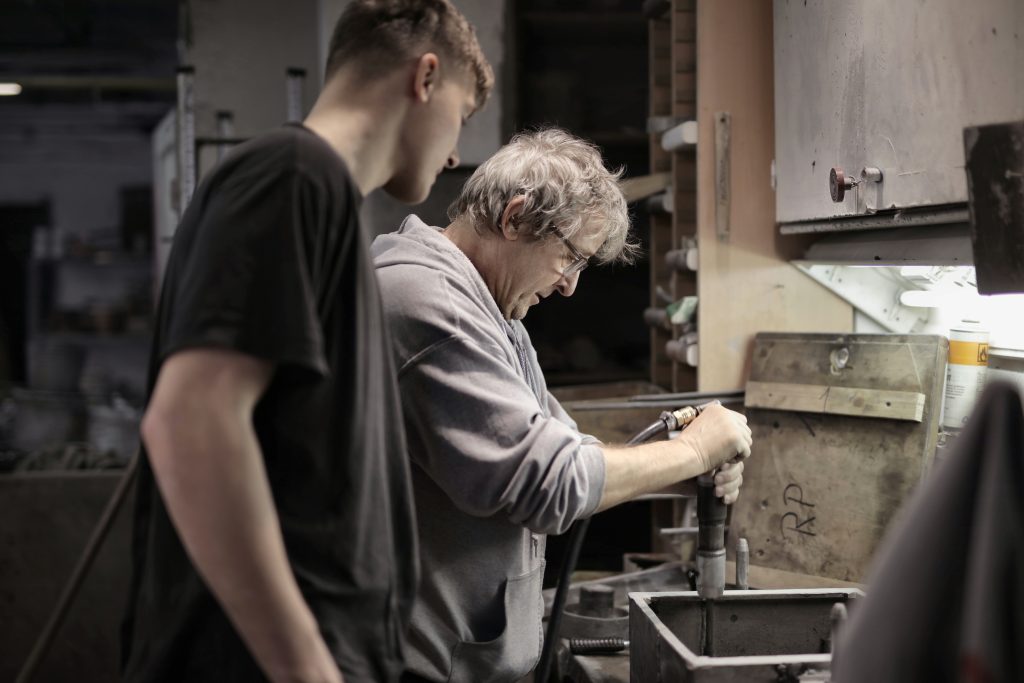 The physical component of supply chain management is of extreme importance. It involves the movement and storage of materials, goods, and products systematically from their point of origin to their destination. By ensuring that materials, goods, and products are physically delivered promptly, companies can reduce costs, minimize capital investment and increase their efficiency throughout the entire production process. Furthermore, effective physical management also helps to ensure product quality as well as safety for end-users.
Moreover, adequate physical coordination is essential for successful supply chain operations in terms of meeting customer expectations regarding product availability. Companies can use strategic inventory management techniques such as continuous replenishment planning (CRP) which allows them to forecast customer demand more accurately and offer better forecast accuracy while reducing carrying costs due to overstocking or stock-outs.
The physical component in supply chain management serves a critical purpose. It is the actual flow of goods and services from suppliers to customers and is fundamental to meeting customer demand. By understanding the physical components of the supply chain, businesses can optimize their operations, minimize costs and improve their overall performance.
The physical components of the supply chain include coordination between different entities involved in the process such as suppliers, manufacturers, transportation companies, wholesalers, and distributors that are all responsible for handling goods from one point to another. Managing these functions effectively helps minimize waste and reduce costs while also ensuring customer satisfaction through the timely fulfillment of orders. Additionally, it involves tracking shipments from the point of origin to their destination along with optimizing warehouse capacity which helps maintain efficient inventory levels at all times.
The physical component of health and fitness is one of the most important elements to consider. It is undeniable that physical activity brings numerous benefits. Primarily, engaging in physical activities helps promote overall well-being. Regular exercise can help reduce the risk of many illnesses and diseases, as well as strengthen bones and muscles. Additionally, it allows individuals to maintain a healthy weight, which can have positive impacts on mental health as well. Moreover, exercising regularly releases endorphins that can help reduce stress levels and improve moods. Furthermore, for those looking for more social interaction, joining sports teams or classes has its pros such as making new friends and being part of a supportive community. Lastly, physical activities also provide great opportunities for self-improvement, allowing individuals to learn new skills and stay motivated throughout their journey toward better health and fitness.
Cons:
The physical component of any activity holds its cons. For example, when it comes to exercising, the physical exertion involved can be strenuous and difficult for some people. It is important to remember that the human body typically has its limits when it comes to physical activities and exceeding those limits can have serious consequences. Furthermore, some types of exercise may require special equipment which can both be expensive and take up valuable space in a home. Additionally, injury is always a risk when participating in physically demanding activities; even with proper stretching and warm-up routines, there are no guarantees against such potential occurrences. As such, taking extra care and precautions should always be taken before embarking on any type of fitness routine or program to avoid any unnecessary risks or dangers associated with them.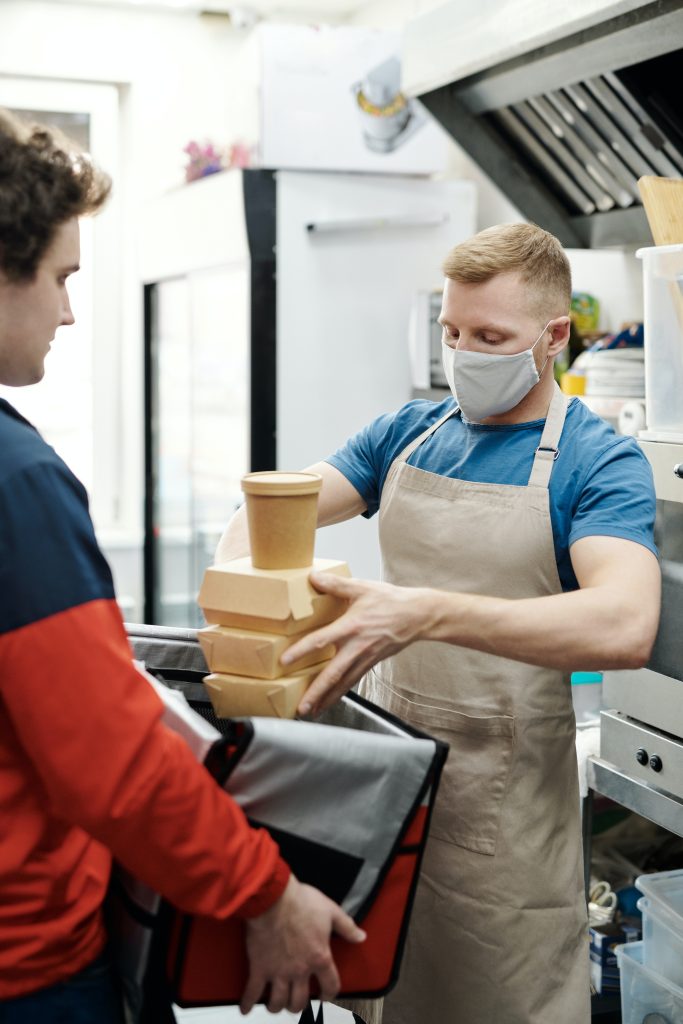 The physical component of a person's life is an important factor in determining their overall well-being. For example, the body needs to be taken care of with regular exercise, a balanced diet, and adequate rest for optimal performance and health. Additionally, engaging in activities such as sports or leisure activities can have positive mental effects too. When it comes to personal development, physical activity can help individuals feel more confident and capable; it serves as an effective tool for stress relief and enables people to better stay focused on their goals. Being physically active also helps to strengthen the immune system; this is especially important during these unprecedented times when we are all trying our best to stay safe and healthy.
Furthermore, improving one's physical condition can lead to improved self-esteem which facilitates success in different aspects of life – professionally, academically, socially, and personally.
In conclusion, physical fitness is of critical importance for achieving overall health and wellness. Regular physical activity can reduce the risk of chronic illnesses such as heart disease, strengthen bones and muscles, improve mood, aid in weight loss and management, increase energy levels, enhance the quality of life, and even help to improve sleep. It is essential to make time each day to engage in physical activity that meets individual needs such as walking, running, or dancing. Taking part in regular exercise can lead to improved physical health and a better quality of life for everyone.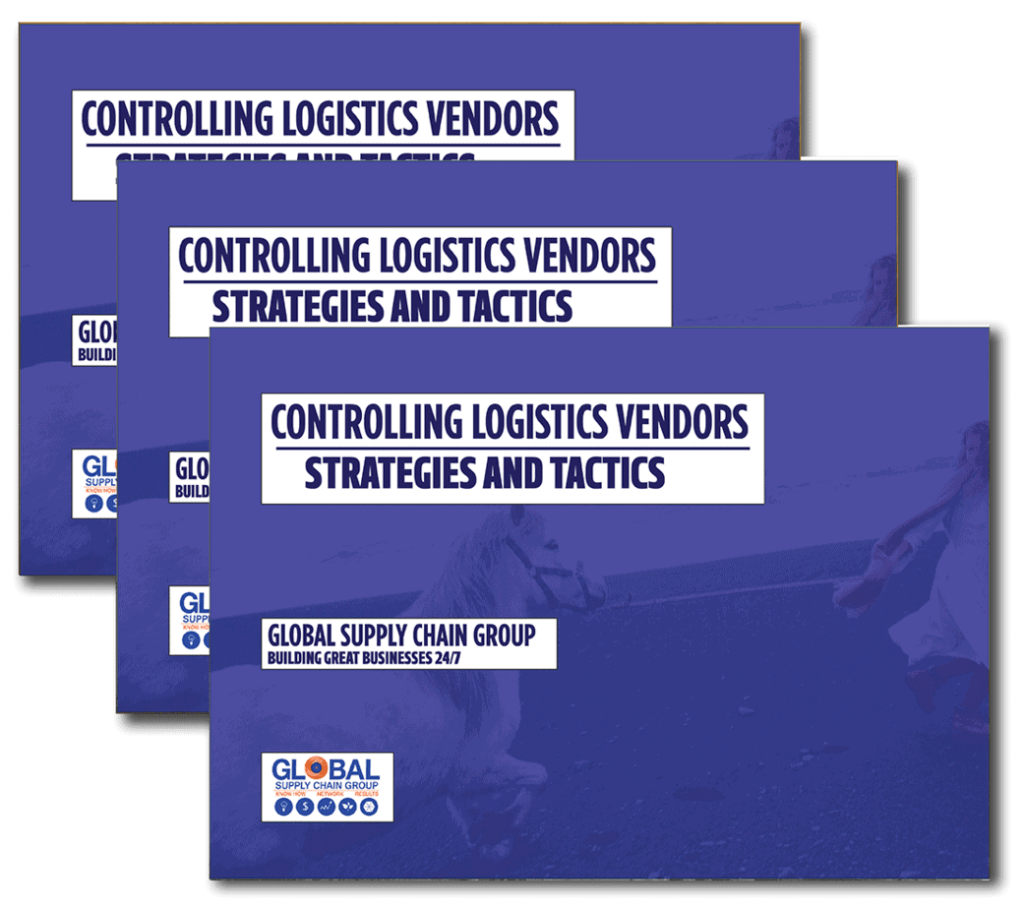 The global supply chain of products is an immense and complex system. It involves the movement of goods from the point of origin to the point of consumption, with intermediate steps that involve resources, materials and services to transport them. A supply chain encompasses activities such as purchasing, production, distribution and marketing in order to satisfy customer demands. Companies rely on a well-managed supply chain to meet their business goals by providing quality products and services at competitive prices.
Efficiently managing a global supply chain requires considerable effort, particularly when dealing with multiple suppliers located around the world. Complex logistics tracking systems are needed to monitor product movements from one place to another. Technologies such as artificial intelligence (AI) can help companies keep track of shipments across different locations for greater visibility into their processes.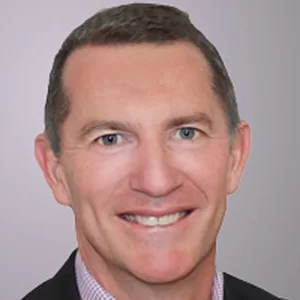 GARRY BADDOCK
Chief Operating Officer Graphite Energy
I have experience with many of the well-known top-tier strategy firms but chose Global Supply Chain to support me on my supply chain projects. They always meet and exceed my expectations due to the quality of the work, the ability to work collaboratively with internal teams, and the flexibility to adjust the project approach when required.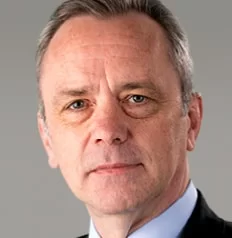 PHILLIPPE ETTIENNE
CEO - Large Global transnational corporation From: FOREWORD - OUTSOURCING 3.0
When I engaged Vivek's services for supply chain transformation in one of the companies I was heading, we expected the careful and methodical approach that he was famous for... I was pleased to note that the original target set for 3 years was surpassed by almost 70% in just 18 months.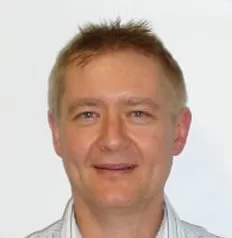 TONY FEDOROWICZ
Vice-President Supply Chain Asia Pacific
I have used their services for several business transformations and workshops in many companies. Each time an outstanding workshop and project result was delivered ensuring the success of the business transformation project. Savings surpassed $25 Million per annum in one case. Very powerful ideas, were implemented very diligently.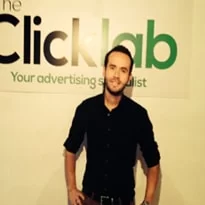 Jean-Briac Le Dean
Co-Founder & Agen
Vivek is a very collaborative and open leader who leads teams by example. Whether internal teams, or clients teams, all are impressed by his intensity, energy level and drive to make things a little better.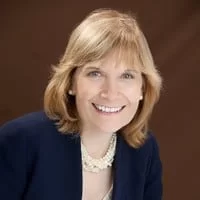 Lorna Calder Johnson
Omni-Channel Product Marketing
P & L Executive
Vivek's transformation expertise is apparent from his results and dedication to operations and supply chains. His strategic expertise, knowledge and network make him a standout even among an excellent team.
Click below to see related posts.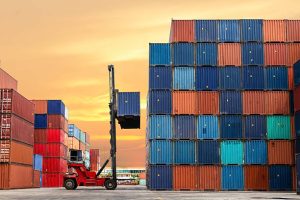 Explore the far-reaching consequences of plummeting shipping container prices on diverse industries, revealing the intricate connections shaping global trade, supply chains, and economic landscapes.
Read More »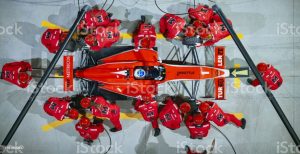 Explore the race day's heartbeat: the art of pit stops. Uncover the intricate logistics orchestrating split-second tire changes, refuels, and strategy adjustments that define Formula 1's high-speed drama.
Read More »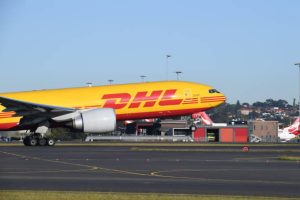 Discover the art of flawless travel logistics in the high-speed world of Formula 1. Uncover how precision planning and real-time coordination keep teams on track across the global circuit.
Read More »