A week of business analyst at our company
In the morning before starting, each team on each project meets to make a team point and fix the objectives of the day.
Get the best value out of your supply chain:
In the morning before starting, each team on each project meets to make a team point and fix the objectives of the day.
Thomas receives a data file from the client and starts a data cleansing. By comparing different databases, he notes down disparity. Thomas figures that he needs a more detailed source of information. He sends a data request to the client project manager.
Thomas does a full back up of his work every night.
Thomas receives the second batch of data. He starts over his analysis on net profit. Without taking a short cut, he double-checked the prime source's methodology, which calls for more precise technical terminology. He calls the project manager to have the most accurate definitions. From here, he conceives a model template of a standardised freight terminology for the whole company.
Thomas and the rest of his team are building a new model of indirect cost integration. The new model is ready and it gives a more reliable picture of the client's bottom line than the previous internal analysis. It allows Thomas to find which products, clients, suppliers or branches are less profitable.
Now Thomas converts the data in strategic analysis. Thomas builds charts to test his hypothesis.Thomas selects the most meaningful charts for his PowerPoint presentation. He does the polishing and prepares his speech for the following day's client meeting.
Thomas presents his analysis to the company executives. The executives ask detailed questions sharing their vision of the problem. Thomas' analysis permits him to answer the questions with confidence. Thomas comes back to his office with new objectives: Build a road map to help the clients implement the operational transformations.
Our Clients say it better than we ever could:
Our Clients come from a variety of industries – yet they have a common element. They rarely rest on their laurels, and are always looking to do better.
OUR PROJECTS - EFFECTIVE TRANSFORMATIONS
In the last 20 years we have completed more than 500 projects. Click below to see a sample of our projects.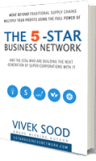 Global supply chain Clients
feedback
What Are People Saying About Us?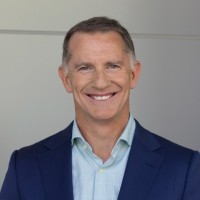 ALWAYS MEET OR EXCEED EXPECTATIONS
I have experience with many of the well-known top-tier strategy firms but chose Global Supply Chain to support me on my supply chain projects. They always meet and exceed my expectations due to the quality of the work, the ability to work collaboratively with internal teams, and the flexibility to adjust the project approach when required.
Chief Operating Officer Graphite Energy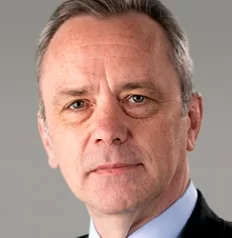 ORIGINAL TARGET SURPASSED BY 70% IN HALF THE TIME
When I engaged Vivek's services for supply chain transformation in one of the companies I was heading, we expected the careful and methodical approach that he was famous for... I was pleased to note that the original target set for 3 years was surpassed by almost 70% in just 18 months.
CEO - Large Global transnational corporation From: FOREWORD - OUTSOURCING 3.0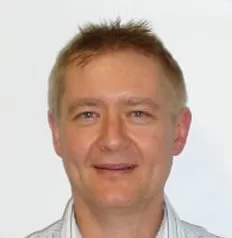 VERY POWERFUL IDEAS, IMPLEMENTED VERY DILIGENTLY
I have used their services for several business transformations and workshops in many companies. Each time an outstanding workshop and project result was delivered ensuring the success of the business transformation project. Savings surpassed $25 Million per annum in one case. Very powerful ideas, implemented very diligently.
Vice-President Supply Chain Asia Pacific
THE BOARD WAS HIGHLY COMPLIMENTARY OF THE PRESENTATION AND THE RESULT
The board were highly complImentary of the presentation and result and commented that they were surprised at the level of detail and quality of analysis contained in the report. This speaks to the fact that Vivek is a very capable practitioner, grasps the key issues early, and uses highly effective methodologies, people and communication skills to identify where and how to gather critical information.
President Apache Nitro Inc.