Retail Supply Chain Is Going Through A Massive Shift
So much so that big names such as Walmart has decided to adopt the "bargain" strategy by opening smaller stores.
Shopping centres in North America are witnessing an influx of bargain store chains, prompting a fall in vacancy rates at these shopping complexes to 8.6% in 60 major US markets last year.
The figures came from Cassidy Turley research, who also noted a "seismic shift in retail shopping centers." Over the past three years, bargain retail brands such as Dollar General, Dollar Tree, and Family Dollar have opened an average 2,000 new stores each.
Meanwhile, big names in US retail such as J.C. Penney, Sears, Staples and RadioShack are in a precarious situation where they draw traffic to smaller stores nearby.
The two latter companies even announced earlier in March their plans to close a combined 1,325 stores.
"The challenges of the weak economy are being replaced by the challenges of e-commerce," said Garrick Brown, director of research at real estate firm Cassidy Turley.
"Dollar stores have just had insane, insane levels of new growth." "Online retail undoubtedly has snatched some sales away from brick-and-mortar stores but the heat seems to be at the discount store sector.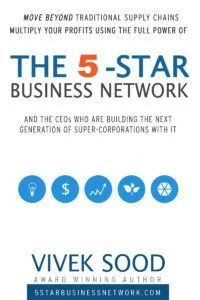 Already, Walmart has started to tackle small discount stores by planning to open 300 new Walmart Express and Walmart Neighborhood Market stores by the end of this year. This came after the US giant posted lacklustre results in the last fiscal year, with a 3% drop in consolidated operating income, a 0.4% drop in sales during holiday shopping months and a 1.7% fall in foot traffic during the period.
It is even more challenging for Walmart as the American Customer Satisfaction Index (ACSI) indicated the lowest score for the giant as both department and discount retailer in 2013. Meanwhile, dollar stores scored very high in the ACSI survey.
"There's room for manoeuvre as Walmart can utilise its vast business network and supply chain power to further segment its customer base and cater to their needs more efficiently.
The key thing to remember is that the three retail supply chains – for traditional box retail format, for online retail and for discount stores – are widely different.
Online retailers can operate like 5-STAR networks working to secure customer orders on one hand, and the cheapest source of supply on the other hand.
Matching supply to demand in the most profitable manner can allow to optimise profitability on every transaction if they know how to handle big data.
Traditional box retailers have a very traditional planning and control based supply chain based on forecasting demand and trying to optimise fulfilment most cost effectively.
With eroding pricing power, traditional supply chain model is under intense cost pressure leaving the door open for online retailers as well as the discount retailers.
Discount retailers have an interesting supply chain model. Opportunistic purchases, shifting product mixes, end-of-the-line clearances and one-offs dominate the supply chain model.
Lower prices attract customers and impulse purchases enhance the margins.
That is driving the growth of this sector. However, this supply chain model depends on the weaknesses of the traditional retailers and cannot replace them, and therein lies its biggest weakness.
Retail Supply Chain Business
Expect the traditional big-box retail to survive – though in a pared down, more expensive version of the current format.
Discount retail will remain a high growth, yet shifting format.
And online should continue to grow briskly as per the trend. It will be interesting to see what actually happens. This is not a clash of businesses – it is a clash of business models.