There are a number of factors that have ensured that business have been struggling in the current economic environment.
Technology has made many business models defunct, incomes and profits are falling due to cost cutting and price conscious consumers and off-shoring has hollowed out entire industries.
Given this reality, business networks are essential to struggling companies to help turn their fortunes around.
Here are five ways you can use your business network to turn your company around – the five cornerstones of a Five Star Business Network.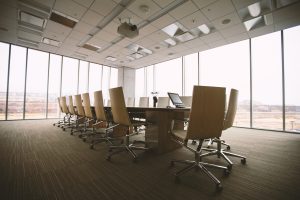 1) Develop Fire-Aim-Ready Innovation: To go from 'zero' to 'hero' in the current business environment, your company needs to develop a culture that promotes innovation.
This is the 'fire' element, the fire in the 'belly of the enterprise' that encourages it to develop new products. You can hire people from your network to help your company develop this 'fire'.
If your company has this, you should aim to promote your product to a niche market. Then you will be 'ready' to achieve success.
2/) Develop seed efficiency: To turn around your business, it needs to develop 'seed efficiency'. Cutting overheads will allow your to cut costs and focus on areas of profitability.
Utilising your network will help you to learn how best cut your costs and develop maximum efficiency.
3. Ensure transaction optimisation profitability: Any good business needs to ensure that its e-commerce mechanisms are up to scratch.
In an age of instant gratification, consumers don't want to spend a long time buying your product. Ensure your e-commerce facility is optimised in order to turn your business around.
Find your network gurus with e-commerce gravitas in order to maximise your profitability.
4. Phase in your products according to the original design: In order to turn your business around, you should also exploit your network to get feedback on whether your products are being developed the way that they are intended.
This will allow you to maximize sales from products with a clear design value.
4. Results focused outsourcing: If there is a part of your business that is lacking, you can outsource it to a results driven connection in order to the perform the business function properly. This will in turn help you turn your business around.