Why Corporate Social Responsibility Matters ?
One of the best definitions of Corporate Social Responsibility is perhaps provided by Archbishop Desmond Tutu's The Benchmark Foundation. It states:
"Corporate Social Responsibility (CSR) is the decision-making and implementation process that guides all company activities in the protection and promotion of international human rights, labor and environmental standards and compliance with legal requirements within its operations and in its relations to the societies and communities where it operates. CSR involves a commitment to contribute to the economic, environmental and social sustainability of communities through the on-going engagement of stakeholders, the active participation of communities impacted by company activities and the public reporting of company policies and performance in the economic, environmental and social arenas."
There is a strong connection between Corporate Social Responsibility and Green Supply Chains. One of the most effective tools to achieve green transformations in the corporate world is Green Supply Chain management. It focuses on sustainable design that increases environmental and social awareness across the supply chain. Sustainable design involves reengineering of design processes to meet current and future human needs without compromising the environment. The basic objectives of sustainability are to reduce consumption of non-renewable resources, minimize waste and create healthy, productive environments through:
1. Using less and fewer materials
2. Avoiding toxic substances and choosing renewable or recyclable substances
3. Designing for disassembly
4. Minimizing energy use, moving to the use of renewable energy and extracting energy from waste in some cases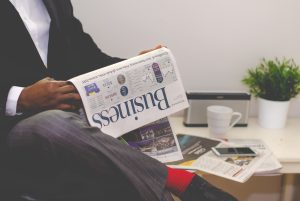 Despite an area of significant overlap, GSCM is however not a subset of CSR. While CSR focuses on area under the direct control of a particular organization, Green Supply Chain thinking goes beyond that to recognize that in today's corporate world, the area of influence of an organization persists far beyond its boundaries. Hence GSCM calls on all partners of a particular supply chain to collaborate to create an end-to-end Green Supply Chain to assure a sustainable and prosperous future.