A Valuable Lesson in Supply Chain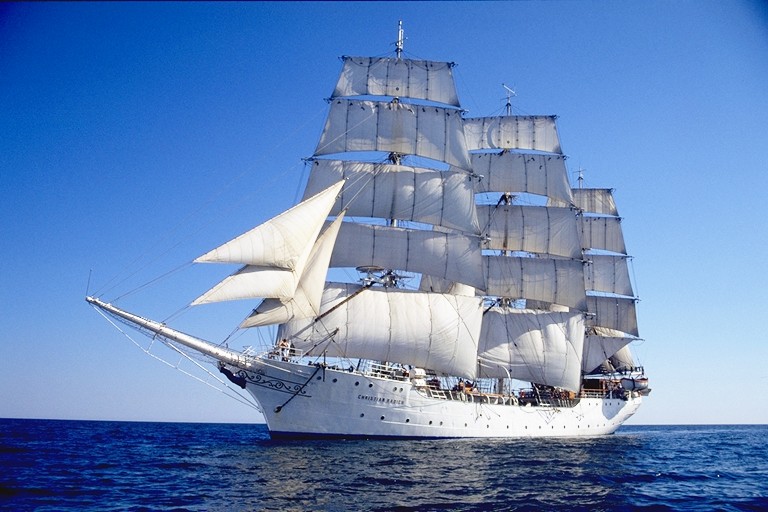 There I was sitting across the desk from the legendary fleet commodore of my company. As a junior officer I could sense the power of the man who had led some of the most daring, and most successful sea voyages of his time. And now he was an admiral of a desk.
Yet, even the most senior sea masters and chief engineers trembled invisibly, at least once, if summoned into his office. He had a way of sizing up the people and quickly telling them exactly where they needed to focus.
As I sat across him, he asked "Lad, do you see this sign under my desk?" I glanced at the sign – neatly typewritten and carefully tucked under the glass covering his desk. I started reading it because it seemed interesting. It said:
Moral Story Valuable Lesson in Supply Chain
A captain is a man who starts knowing a little bit about a few things. As he gains experience, he learns less and less about more and more – till he comes to a point where he knows nothing about everything.
A chief engineer, on the other hand, also starts knowing a little bit about a few things. However, as he gains experience, he learns more and more about less and less – till he knows everything about nothing."
It was an amusing sign, especially for a junior officer barely into 20s. I cracked a smile and looked at him with puzzled eyes.
I was wondering why this serious man with hardly a minute to spare would show me such a frivolous thing.
In his thunderous voice, he asked me: "Which one are you, Lad?"
I answered: "It is obvious, I work on the deck side – so eventually I will become a captain."
"So, you want to end up knowing nothing about everything?" he asked.
I replied: "Now that you put it this way – no, not really. I want to know about more and more things for sure, but I want also to make sure that I know enough about those things to be able to effectively use that knowledge."
"Keep that answer in your mind as you gain experience – now you can go and join your ship."
I wondered if he gave the same lesson to everyone. Then I remembered there were several other sayings taped on his desk.
In the next blog I will write about how to get everything for nothing.
About Global Supply Chain Group:
Global Supply Chain Group is pro-active in creating, configuring, and formulating effective, secure and sustainable supply chains around the world. With a collective supply chain experience of more than 120 years, the senior team in Global Supply Chain Group has worked on more than 100 blue chip projects on all continents adding in excess of $1.5 Billion in value to their clients' businesses. Large corporations rely on Global Supply Chain Group to deliver outstanding results in their supply chain strategy, supply chain sustainability, supply chain security and supply chain performance. Global Supply Chain Group works very closely, and sometimes anonymously, with the senior executive teams of large corporations to help them win outstanding Global Supply Chain Advantage through: