Everything You Need To Know About Helping To Keep Sports Barrier-Free
If there is one thing that could unite the spirits of mankind Keep Sports Barrier-Free, amid all the chaos and turmoil in the world, it is sport.
Whenever there is a large-scale sporting event, such as the World Cup or the Olympics, people gather, share and watch. Sport seems to be for everyone, or does it?
For less abled individuals, who also have a passion for sport, or just a desire to express themselves through participation in physical challenges, there seems to be limited opportunities.
Fortunately Keep Sports Barrier-Free, since movements such as the Special Olympics came around more than 4 decades ago, the lives of many people with intellectual disability have changed.
Following the noble cause, Australia also set up its Special Olympics organisation in 1976.
This year, from 20-25 October 2014, "1,000 Aussie athletes with an intellectual disability will represent their state or territory at the Special Olympics Australia National Games in Melbourne, Victoria.
With competition across 16 Olympic-type sports, the Games will be a huge celebration of ability as well as a qualifying event for next year's Special Olympics World Summer Games in Los Angeles where athletes will have the opportunity to represent Australia on the world stage."
As part of the fundraising initiative for the 2014 Special Olympics, Global Supply Chain Group is proud to sponsor the 54 Hole Golf Challenge.
Skills That You Can Learn From Helping To Keep Sports Barrier-Free.
Scheduled to be held for the first time on 17 November 2014 at Riverside Oaks Golf Course in Sydney, this is "a unique event where players/companies have the opportunity to test their golf ability & stamina but more importantly support athletes with an intellectual disability."
Apart from sponsorship, GSCG has also helped in additional fundraising and organising where possible. "Just imagine the smile this could put on people's faces.
We sometimes take for granted how we get by every day without realising it could be a huge struggle for the intellectually disabled.
I am personally a golf enthusiast and sponsoring the Golf Challenge for the Special Olympics is more than a double reward," says Vivek Sood – CEO of GSCG.
In the larger scheme of things, GSCG will continue to pursue its corporate responsibility initiatives, by doing pro-bono work and writing a book on sustainable supply chains.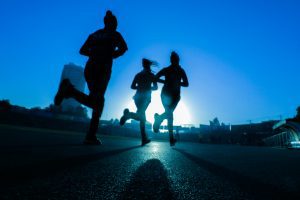 If you would like to help or donate to the Special Olympics' Golf Challenge, please click here.