News Release
Contact: Angela Crown,
[email protected]
Due: November 26, 2013
Forwarding: Permitted
Intel gearing up to take over the chip making industry. The World's Biggest Semiconductor Manufacturer Has Announced Plans To Expand The Use Of Its State-Of-The-Art Factories For Other Chipmakers. As Competition Escalates, Intel Hopes The Move Will Push Its Revenue By Taking Advantage Of Its Multi-Billion Dollars' Worth Of Supply Chain Investment.
Specifically, Intel plans to manufacture Intel Gearing Up chips to order for other companies instead of solely making its own as per tradition. By extending its foundry service, Intel could soon be making components for rivals such as Samsung, Nvidia and Qualcomm.
This is seen by many experts as a bold departure for Intel Gearing Up, a decision that the current CEO is more willing to make than his predecessor Paul Otellini.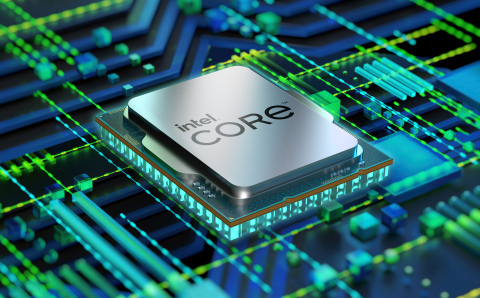 Given that Intel Gearing Up sales forecast for next year does not include any drastic change, and so does the capital spending on equipment and facilities of around $US11 billion, the company needs to adapt its supply chain strategy to stay competitive.
Another measure for Intel to tackle the below-analyst-expectation revenue in 2014 is focusing more on providing what consumers want rather than trying to push its own designs, said Brian Krzanich – the sixth Intel's CEO.
"One of Intel's competitive advantage is its aggressive investment in manufacturing technology, which is fed by its sale volume. To ensure the cycle goes on smoothly, the company is refining its market understanding as it should be." – said Vivek Sood, CEO of Global Supply Chain Group.
Famous for its effective product development cycle encapsulated in the "tick-tock strategy" since 2007, Intel is doing what they can to avoid becoming insular. The PC market is predicted to be down in the "low single-digit" percent, albeit the decline rate may be slow due to improved demand from enterprises and some developed markets. "Our view is that it's declining but it's beginning to show signs of stabilization", said Krazanich.
Meanwhile, the mobile market is expanding rapidly, prompting Intel to start manufacturing chips for companies that are beating it in mobile phones, Krazanich confirmed.
Moreover, Intel will also focus on developing parts for a smaller number of phone makers with large sales volumes. Intel's newly appointed President Renée James said: "In addition to Intel's traditional areas of strength, increased integration will be Intel's future and we plan to leave no computing opportunity unserved".
Intel's CEO said the company needs to catch up with the ultra-fast pace of mobile growth by delivering new products. The company also plans to have chips in sub-$100 devices and ship more than 40 million tablet chips in 2014.
Given the fact that the mobile chip market is dom
inated by ARM, Intel plans to be serious contender with next year's release of Atom chips for smartphones and tablets. A line-up of new products is already announced as Intel pursues its goal of boosting mobile chip graphics performance by 15 times by 2016.
"Intel is not giving up on mobile. It is trying to bring its advanced product phasing to the new competitive landscape, which has earned it the top position in the PC component industry." – said Sood, author of "Move Beyond the Traditional Supply Chains: The 5-STAR Business Network".
https://5starbusinessnetwork.com/
Intel is best known for developing the microprocessors found in most of the world's personal computers. The multinational technology company is also the world's largest manufacturer by revenue of semiconductor chips, a product used in most of the world's electronic devices.
Based on Intel's analytics, they  anticipate a total addressable market (TAM) of nearly $300 billion by the year 2024. In addition to this TAM, they also see opportunities beyond silicon in areas like software and services.
For more information on supply chain visit https://globalscgroup.com/