GET THE 
BEST VALUE

 OUT OF
YOUR SUPPLY CHAIN
"Kindness Is The Language Which The Deaf Can Hear And The Blind Can See."
At Global Supply Chain Group, we believe growing our own business is just as important as growing the communities we live in. And it is not only at a local level.
What Is Corporate Responsibility?
Corporate Responsibility is not a jargon, a fad or worse, a Public Relations tactic. Without having a heart in practicing sustainable business, we could easily lose the will to carry on or become selfish supply chains without even realising it.
Corporate Responsibility propels us to go further, to become greater because "greatness is measured by kindness". And kindness can be towards your employees, your suppliers, your communities and your fellow humans around the world.
Translated into business language, that would mean having Environmentally Responsible Supply Chain – Sustainable for the globe and Socially Responsible Supply Chain – Sustainable for the community.
Corporate Responsibility pays off big dividends in terms of community goodwill resulting in more sales, better employee pool, respectful supply chain partners, attentive government officials, and motivated employees with a sense of purpose. What would you rather be – an exploitative company with "the law of jungle mentality" or a respected global citizen?
What We Have Contributed?
Green Supply Chain Award – We sponsored the Green Supply Chain award for several years

Pro-bono appearances – At Green Supply Chain conferences, workshops and events in China, Singapore, Hong Kong, Taiwan, and Australia

Vivek Sood has been a pro-bono lecturer for Global Leaders course run by WWF as well as served for 6 years as a member of the Advisory Board of Supply Chain Asia

Publication – We co-produced the book "Green Supply Chains: An Action Manifesto" in 2009
Sponsorship – We sponsored Special Olympics Australia National Games in 2014
Keep an eye out for causes and events that require the big hands of business, whether in terms of financial support or spreading awareness. For more impact and internal enthusiasm, seek causes whose values align with your corporate culture.
Think and come up with an answer to the question: "What would you like to leave for your children, grandchildren, great-grandchildren and so on?"
Apart from community building and environmental protection, attend to parties or people that are closest to you, such as employees, colleagues or partners.
Stay updated with best practices in sustainable supply chains. Our blog can provide you with this information from time to time.
Our Clients say it better than we ever could:
Our Clients come from a variety of industries – yet they have a common element. They rarely rest on their laurels, and are always looking to do better.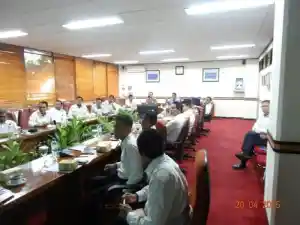 OUR PROJECTS - EFFECTIVE TRANSFORMATIONS
In the last 20 years we have completed more than 500 projects. Click below to see a sample of our projects.