A COMPANY IS KNOWN BY THE COMPANY IT KEEPS
IT IS AN ART FORM DEPLOYING SUPPLY CHAIN 4.0 TO SECURE YOUR PROFITABILITY
We Are Pro-Active In Creating And Reformulating Effective, Secure And Sustainable Supply Chains And B2B Networks For C-Suite Executives Of Winning Corporations.

ANY INDUSTRY, ANY SUPPLY CHAIN PROJECT, ANYWHERE ON EARTH
With A Collective Experience Of More Than 120 Years (Including The First Supply Chain Project On Earth), Our Senior Team Has Worked On More Than 500 Blue Chip Projects, On All Continents Adding In Excess Of $1.5 Billion In Value.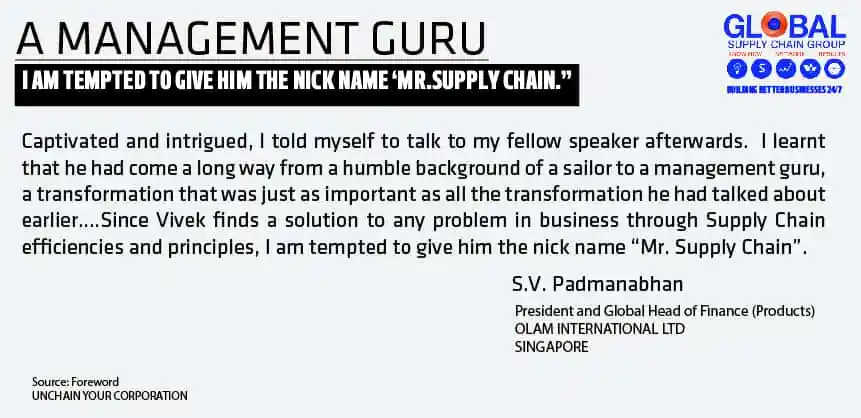 FOUR QUESTIONS THAT EVERY CEO ASKS ABOUT SUPPLY CHAIN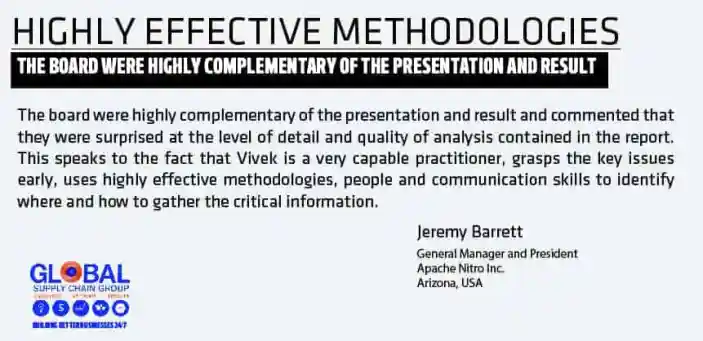 Our Clients say it better than we ever could:
Our Clients come from a variety of industries – yet they have a common element. They rarely rest on their laurels, and are always looking to do better.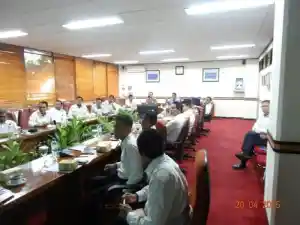 OUR PROJECTS - EFFECTIVE TRANSFORMATIONS
In the last 20 years we have completed more than 500 projects. Click below to see a sample of our projects.