If YOU Do Not Invest In Yourself -
Who Will Bet On You?
Are You Ready To Move Your Career Up A
Notch?
Sale!
Our Quick Notes On Five Flows of Supply Chain Management
Part of our new "Quick Notes" series – this report answers your most pertinent questions of the topic.
Do not be deceived by their short nature – these notes are only 28 pages or so. But these are 28 pages of potent dynamite that will supercharge your thinking in the right direction.
Included are quick notes and some of the frequently asked questions (FAQs) on supply chain finance that we have encountered in our workshops, seminars, and other forums.
Here are some of the topics and questions covered in these quick notes:
What can you learn from the best examples of five flows of supply chain management to use in your company?
What are the best examples of five flows of supply chain management?
How did they get where they are now?
Why are five flows important?
How to integrate these into your business strategy?
Description
If you do not act on what you know, then you have no advantage over the person who does not know what you know. Feel free to ask more questions if your particular question is not answered in these notes.
Why we are qualified to write these notes?
Over the last three decades, we have led and worked on more than 500 projects in supply chain including use of supply chain risk management in dozens of industries and countries.
VERY FEW PEOPLE KNOW SUPPLY CHAINS LIKE WE DO – Retail, beverages, food, milk, dairy, meat, livestock, explosives, chemicals, cotton, rice, graphite, solar power, natural gas, crude oil, fertilizers, electronics, packaging, glass manufacturing, machine parts, automobiles, industrial goods, mining, etc are just some of the industries where boards and executives have benefited from our proprietary knowledge. 
Since when no one had heard of the supply chain, our co-founder Vivek Sood has been considered one of the most authoritative professionals in the field when it comes to the subject of supply chains mastery in his clients' corporations in Australia, Asia, North America, South America and Europe.
He has written four seminal books about restructuring supply chains to gain massive advantage in business. He also regularly delivers keynote speeches at business schools and conferences such as University of Technology Sydney, Supply Chain Asia, Asian Bankers Forum, APEC Business Advisory Council.
He has been quoted in the authoritative business press and over 100 academic papers written by supply chain researchers around the world. Vivek and his team have examined thousands of supply chains during their projects over the last three decades and helped hundreds of executives build safe, cost-effective and sustainable supply chains and careers.
ABOUT THE PRINCIPAL AUTHOR
Today, Vivek and his partners are among 20-30 people on the planet earth who have this deep understanding of supply chain systems, practices and tools. CEOs, COOs, executives and Boards call them in most challenging situations once they know the full potential of supply chain based transformations. Following are key milestones in Vivek's journey:
Started in 1983 as a merchant navy cadet at 18 years age, worked his way to qualify as a Captain – qualified to take command of any merchant ship, worldwide.
Earned a top tier MBA from UNSW at the top of his class.
Joined highly regarded strategy consulting firm Booz Allen & Hamilton, consulting to the CEOs, Boards and senior management of global corporations within Australia.
To learn and specialise in supply chain – against all odds, sought out the co-inventor of supply chain in Germany and convinced him to be a partner in his firm, GLOBAL SUPPLY CHAIN GROUP, launched in January 2000.
More than 500 successful blue chip projects with high impact business transformations in large corporations using the full power of SUPPLY CHAIN MANAGEMENT.
4 Seminal and path breaking business books IN SUPPLY CHAIN MANAGEMENT – these are available in bookstores and universities and libraries worldwide.
Our Clients say it better than we ever could: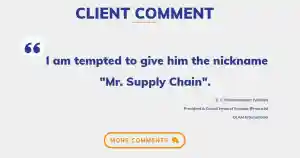 Our Clients come from a variety of industries – yet they have a common element. They rarely rest on their laurels, and are always looking to do better with less resources.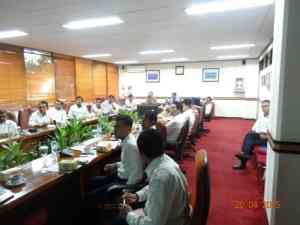 OUR PROJECTS - EFFECTIVE TRANSFORMATIONS
In the last 20 years we have completed more than 500 projects. Click below to see a sample of our projects.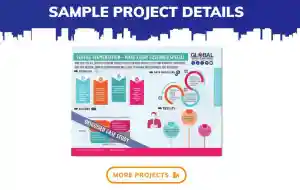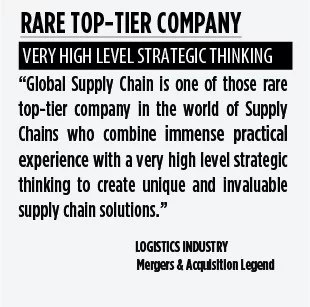 WHAT OTHERS ARE SAYING ABOUT OUR WORKS