A COMPANY IS KNOWN BY THE COMPANY IT KEEPS
Supply Chain Mastery For CFOs
CFOs control the fortunes of the company, while supply chains make the fortunes of the company. Their jobs are closely inter-twined. 
Better the supply chain mastery within the company, better the company fortunes. That is why a higher level of supply chain sophistication is always more profitable – so long as company can cope with the sophistication. 
Click on any of the links below to read more about the topic:
Every strategic and operational decision taken in a supply chain has financial implications.
Streamlining your supply chain impacts directly on the overall profitability of your company.
What Questions Are Useful To Ask?
Here are some questions to uncover the impact of supply chains on finance.
Let us help you find a solution to the gap between planning and results.
Special Report: The Supply Chain Edge For CFOs
CFOs are positioned to translate intense pressure into profitable opportunities. The question ''How do I start?'' is exactly what we address in this special report.
Our Clients say it better than we ever could:
Our Clients come from a variety of industries – yet they have a common element. They rarely rest on their laurels, and are always looking to do better.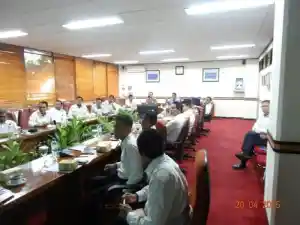 OUR PROJECTS - EFFECTIVE TRANSFORMATIONS
In the last 20 years we have completed more than 500 projects. Click below to see a sample of our projects.