The results are in, and for PC sales they are neither good nor bad – but ugly! The pundits are out to find a scapegoat – and the most convenient scapegoat at the moment is Microsoft. The PC sales Debacle.
Windows 8, the operating software launched in October, was intended to catapult Microsoft and its allies into the market for new kinds of computing devices—including tablets—and help generally get consumers more interested in buying new personal computers. Six months after the operating software's debut, it isn't yet a hit by the accounts of some PC executives and research firms. One market-research firm, IDC, went so far as to say that Windows 8 did more than fail to revive the PC market—it actually turned off users with changes to basic elements of the widely used operating system. Ms. Reller disputed IDC's contention, and said the company is seeing steady if not steep sales progress. She said Microsoft has sold 100 million copies of Windows 8 since October, up from 60 million in January.
However, let's pause to think about it for one moment. What about the roles of hardware vendors – HP, Dell, Lenovo, Asus, Acer and others. What have they done to create products that consumers would like. Where is the innovation in the hardware arena that would appeal to the customers?
As I said in the comments to the above article:
The entire Wintel business network has failed to innovate to improve the customer experience much beyond windows XP. I am still using the same laptops with same programs with marginal improvement in speed. Apple, on the other hand, and Google/Samsung in its footsteps has created entirely new categories of products, as well as, improved the customers' usage experience much better. If you want to look at the success of a product or concept, look at the Business Network that works behind the scene to create the user experience – not at an individual company.
In a previous blog post I spoke about Intel's role in this picture. Here is what I wrote at that time: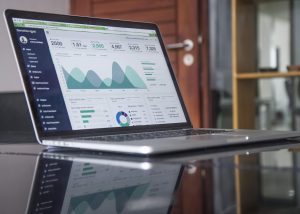 No doubt, the continued softening of the PC market is not only hurting HP and Dell, but also partly responsible for what is happening at Intel. The key question is that while Intel is extremely good at Advanced Product Phasing (APP), is it capable of proving itself adept at Fire-Aim-Ready (FAR) Innovation? Without innovation, and creation of new product for where the market is moving too – cloud based mobile gadgets, Intel is likely to continue to lose ground.
Troubles at HP continue to make headline news with regular periodicity. Dell is not immune to such news either. Lenovo is now thinking about selling its low end server business. The fact remain that the business model is changing again. Cloud is doing to Wintel, what Wintel did to AS400's. The entire Business Network must move in line with this changing business model. Those companies who can configure a new 5-STAR Business Network that fits in with this new business model will prosper. The rest will continue to look for scapegoats.