By Doug Hudgeon
On the weekends, I'll give a short cost management tips without web or book references.

Today's tip is prompted by an article in the Sydney Morning Herald describing the woes and hopes of Sydney's public transport e-ticketing project.
In 1999, the NSW government signed a contract to put in a single ticketing system across trains, busses and ferries. In 2008, the project was binned.
Documents from the ensuing court case show that the project could not be delivered because of the refusal of successive governments to agree to simplify the fare system.
Whilst this is undoubtedly the fault of the NSW government, in my experience, vendors are almost always complicit in pandering to a client's desire to change as little as possible from their current practices.
As a case in point, after discussing the key role in the original project's demise played by the failure simplify the fare system, the Sydney Morning Herald article humorously includes this quote from the CEO of Cubic,
the vendor leading the new project (I've highlighted my all-time favourite vendor phrase):
Irrespective of how the fare system is structured, Cole believes Cubic will not face a problem. "Whether it is distance-based or flat fare, zonal, multi zonal or multi modal, all of that stuff we've done before," he says.
"It is all configurable within the system. Really whichever way the government here chooses to go, the system will be capable of doing it."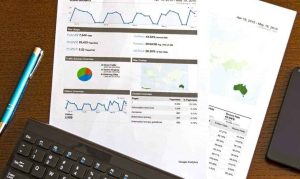 Read more Management Tip In Supply Chain
Read more: http://www.smh.com.au/nsw/a-hopon-hopoff-journey-to-nowhere-20110805-1ifbq.html#ixzz1UCSObfv5
Perhaps it is. But at what cost?
Doug Hudgeon who is lawyer and vendor management professional who has branched into finance and accounting shared services management.